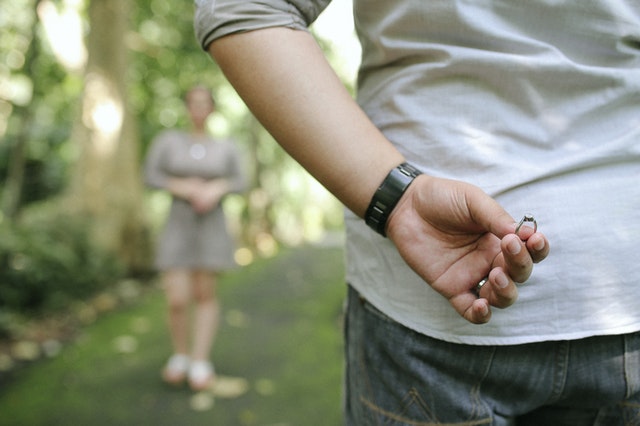 It's an unbelievable time we're living in right now. So many people are stuck at home and trying to adjust to the new normal. Couples across the country are struggling with being apart, or perhaps you're lucky enough to be living with your partner. Whatever your circumstances are, you may well be getting a very happy surprise during all this madness. So why is now the time you could get proposed to?
Realizing What Matters
Now, more than ever, we're recognizing the things that really matter in life. Our loved ones are seeing us through this, no matter how far apart they are. A phone call or video chat can turn a bad day into a good one. It could make your partner realize how precious life is and just how much you mean to them. It's so important to tell the ones your loved ones how much you care about them. What's a bigger declaration of love than a proposal? An engagement ring shows the world how you both feel.
Extra Romantic
You've been spending so much more time at home. It could become the perfect setting for a proposal. It is just you and your partner sharing this special moment together. Proposing at home makes it more intimate, and gives your partner a chance to show off their romantic side. Candles, music, flowers, maybe cook your favorite meal. Then you get the joy of sharing the good news with all your loved ones.
Make the Most of Now
Pretty much everyone has had to change plans because of the current situation. However, changing doesn't necessarily mean canceling them altogether. Some can be adjusted and made to fit in current circumstances. If your partner had a proposal lined up, they could do it in a different way. One lady got proposed to on a Zoom call with 15 of her friends watching. It's a heartwarming story and a hopeful reminder that relationships are still thriving.
Something to Look Forward to
We all need to remember there is light at the end of the tunnel during these times. It's important to have something to look forward to. What could be better than a wedding? It is a day celebrating love and a chance for everyone you care about to come together. Something we're not likely to take for granted anytime soon. You and your partner can begin planning your wedding. It can while away the hours, and give you a wonderful sense of optimism for your future together.
We won't be in lockdown forever. Your partner may decide that now is the time to mark the love you both share. It could be the perfect time to make the commitment and celebrate being together. Have you got any love lockdown stories you'd like to share?