As summer rolls in, bringing with it soaring temperatures and the promise of endless sunny days, many eagerly dive into their summer wardrobe. Sun dresses, shorts, tank tops, and sandals become daily staples. Amidst this fashion transition, one particular undergarment has become increasingly indispensable in the hot season – the thong. Below, we explore why thongs are essential for your summer fashion and comfort.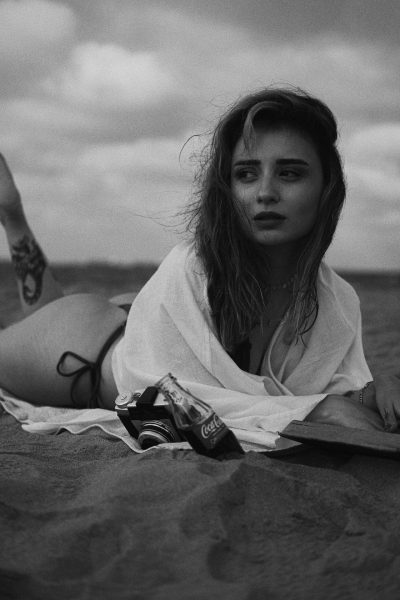 Comfort in the Heat
During the sweltering heat, the last thing anyone wants is to feel restricted or uncomfortably warm. Thongs, with their minimalistic design, provide a breezy, almost non-existent feel. Whether you're sunbathing at the beach or taking a leisurely stroll downtown, wearing a thong ensures that you feel light and free from the confines of excessive fabric.
Seamless Style for Summer Outfits
Summer fashion often leans towards lighter, more breathable fabrics. This choice, while excellent for staying cool, can be less forgiving when it comes to visible panty lines. Thongs naturally solve this problem. Their design ensures that no unsightly lines disturb the flow of your sun dresses, light linen trousers, or fitted shorts. By donning a thong, you're making a conscious choice to let your outfit shine without any distractions.
Versatility in Your Wardrobe
Thongs are not just about functionality; they're a versatile addition to your summer wardrobe. They come in an array of designs, fabrics, and colors, allowing you to pair them with different outfits seamlessly. Whether you're gearing up for a beach day, planning a dinner date, or just lounging at home, there's a thong that fits the occasion. Their adaptability ensures that they cater to both your aesthetic and comfort preferences.
Boosting Your Confidence
There's something undeniably empowering about wearing an undergarment that makes you feel good. Thongs, with their sleek design and sensual appeal, can offer a subtle confidence boost. Knowing that you're free from visible panty lines, combined with the light and airy feel of a thong, can elevate your overall mood, making you walk a little taller and feel a bit bolder.
Health Benefits in Humid Climates
Beyond fashion and comfort, thongs also bring health benefits, especially in humid summer climates. Traditional underwear can trap moisture, creating an environment conducive to bacterial growth. Thongs, with their minimal fabric, allow for better ventilation. This reduces the chances of yeast infections and other related complications, ensuring that you remain not just stylish, but also healthy throughout the summer.
Packing Light for Summer Getaways
If you're someone who loves spontaneous summer getaways, thongs are a boon. Given their compact size, you can pack several without taking up much space in your luggage. This ensures that you're always prepared, irrespective of the length of your trip, without the burden of bulky luggage.
Sustainability and Minimalism
In an era where sustainability and minimalism are increasingly emphasized, thongs naturally fit the bill. They require less fabric and thus, fewer resources to produce. By opting for thongs, especially those made from sustainable materials, you're making an eco-friendly choice, aligning your summer fashion with environmentally-conscious decisions.