This post contains items that were sent to me for review. All opinions are strictly my own.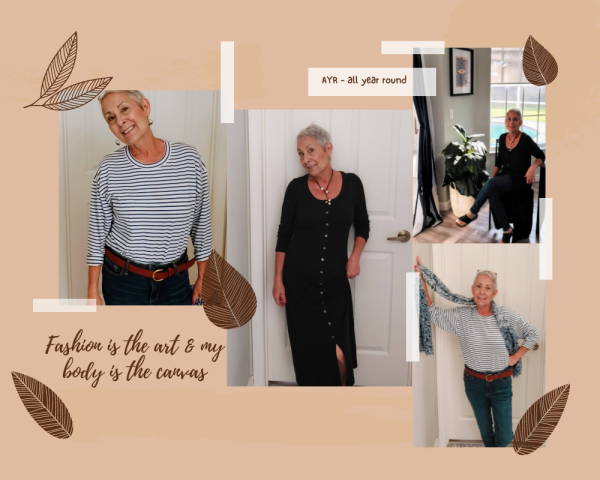 Last week the New York Times ran an article called Breton Tees, Boyfriend Shirts, and Blunt Bangs. Immediately after it ran, I received an email from my brother titled "The Zippy Look." It's true. I definitely have a "LOOK" that's a little bit classic, a little bit old-school French, and a little bit ME. I am more Jean-Luc Goddard than Breakfast at Tiffany's (although I can pull that look off with ease when I need to), I am a little (LOT) more stripes than print (something I DON'T pull off well), and a little more classic than trendy.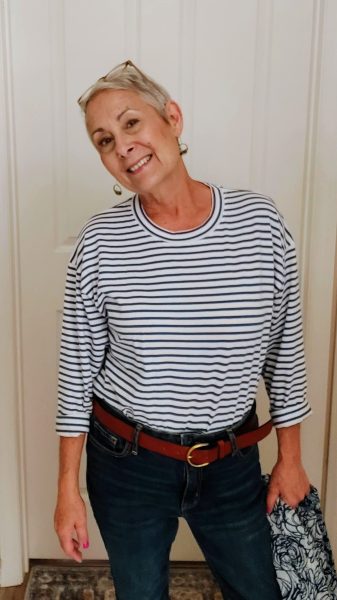 Growing up as an artist
I grew up in a house where the arts were encouraged. I was a dancer/choreographer and later an actress. I wrote, painted, recited, and always considered fashion just one more art form (and my body the canvas). It was that way at 18 and it is still that way at 68. So, when I add clothing to my wardrobe it needs to fit well into the aesthetic of my life.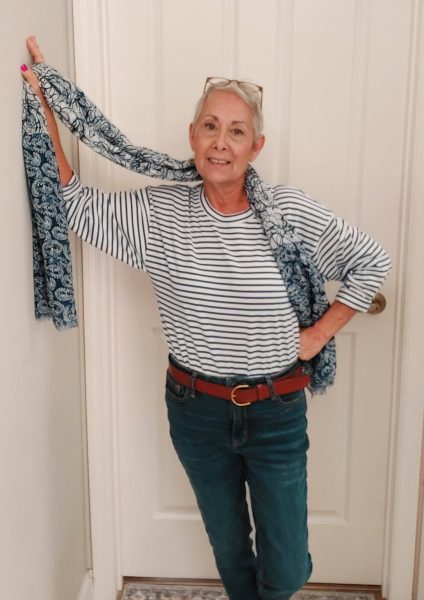 The French Fry
Stripes are my superpower. I've been recognized on the Metro in Paris, spotted in a crowd, and had complete strangers (that read this blog) call out "Zippy" while wearing an iconic striped shirt. While the NY Times says that tops like The French Fry are "back" I know that they never left. The difference? This shirt has its own signature neckline. Gone is the bateau neck. It is replaced by a high crew/mock neck look that is uniquely its own.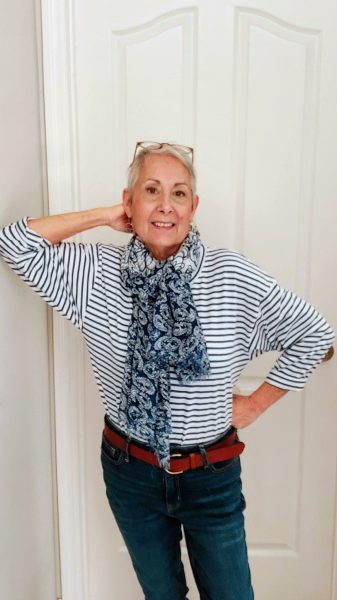 With soft Pima cotton, the shirt is slightly oversized and falls naturally skimming the hips. The long sleeves are easily pushed up for year-round wear, and while I chose the Bauhaus color (a French blue), I am coveting both the piano (black and white) and flamingo (pink and white) shirts as well. This is a true classic that you'll be wearing today, tomorrow, and in 5 years.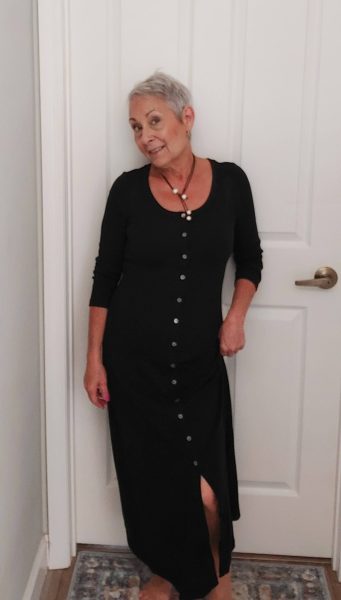 The It Girl
A little bit classic, a little bit country, a little bit rock 'n roll…it all depends on how you style it. There's something about a dress that becomes a chameleon with your mood, and The It Girl dress with its soft ribs of cotton falls over your body with ease. At only five feet tall, I was worried. Long dresses can have an overpowering effect, yet The It Girl lays like it's cut for my short stature and I can visualize it on someone six feet tall. It cuts in at the waist, offering you a shape that's flattering and feminine.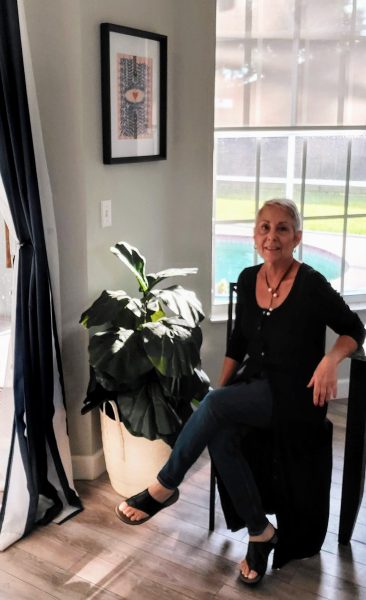 The buttons offer an array of ways to style this dress as it can be worn open as a duster and open at the top and bottom for a sexy evening look, or cowgirl style, open from the waist down over a pair of jeans. Versatile and luxurious at the same time it can be worn for daytime and dresses up easily for an evening out.
AYR stands for All Year Round.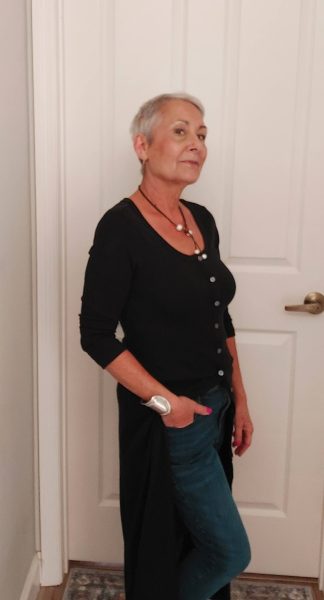 It's refreshing to be able to shop in one spot for clothing that offers basics that "carry you through every season of your life." To know that I have a top or a dress that will look beautiful in the Fall of 2022 yet allow me to wear it year after year, season after season, and let me build upon it to make it my own. Clothing should help to create confidence and that is exactly what AYR does. They simplify your wardrobe to help YOU shine through.
Check out these and other great year-round classics at AYR.com