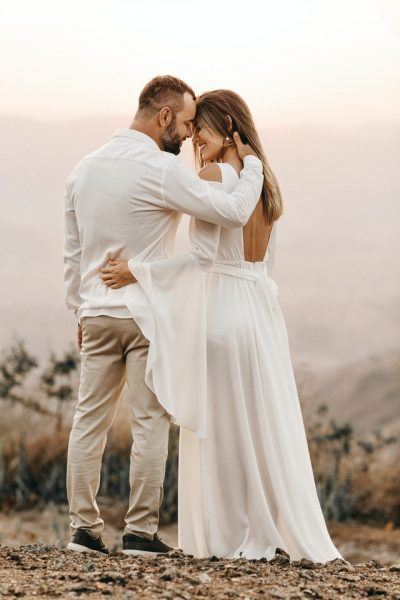 This year, you may find yourself getting one of the most special gifts under the Christmas tree. No matter the culture, December is the most common month to get engaged, and Christmas day is the number one day of the year to pop the question. While deciding to spend forever with someone is one of the most important decisions of your life, it can come with a bit of stress after the excitement and joy wear off. Where will you get married? What dress will you choose? Beef or chicken at the reception? 
There are so many decisions to make when planning a wedding, and those decisions can add up to serious dollar signs. Thankfully, with a bit of foresight, there are areas where it's worth it to splurge and areas where you can choose to save — and still throw the wedding of your dreams. It'll be a wedding day that your guests will remember. Let's look at where you can cut a few corners, so to speak, and where you should make it rain. 
The Helpers 
There are tons of helpers you'll need when planning a wedding. If you're willing to stay up late a few nights a week, this is an area where you can save… starting with the wedding planner. A wedding planner is great because they can take the stress of sourcing caterers, DJs, and florists off your plate, but you're likely capable of doing this independently. Instead of hiring a planner, enlist your mother, your best friend, enlist the groom! 
Why pay thousands to someone when you can do this yourself? It's easier than ever before to source venues and anything else with the power of the world wide web. So, be your helper and ask people that care about you, and you know you can count on them. So, definitely choose to save in this category.
The Music 
Sure, who doesn't love a great wedding band? Or a phenomenal DJ to set the tone for the night? The reality is, most probably know someone that could do this for you. If you don't have a DJ in your life, reach out on your social network to see if your friends do. You can save some serious cash handling the music on your own. It's also become wildly popular to make your playlists for the wedding and have someone in charge of making sure the music (and the fun) never stops. The music is in the "save" category.
The Dress 
Your wedding dress is something that can become an heirloom if you pick it right. If you think you're going to go high fashion, maybe not, but most brides still opt for a somewhat traditional wedding dress no matter the trends. While it's easy to fall in love with a ten thousand dollar dress, you may just as easily fall in love with a two thousand dollar one. As your wedding will be one of the most important days in your life and your dress serves as a memento of that, this is an area where you'll want to splurge.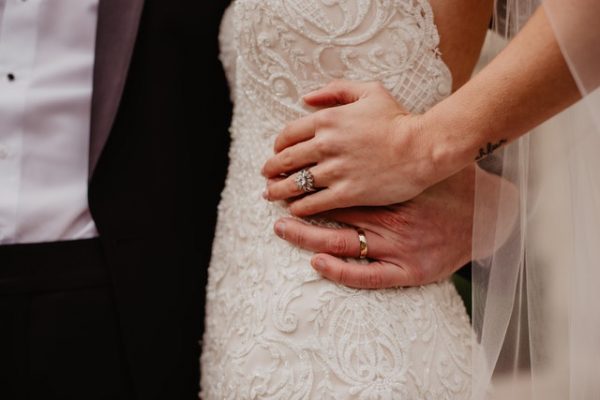 The Rings
The average amount spent on an engagement ring in the US is around six thousand dollars. After all, your fiance wanted to show you just how much they love you. But with all the bills that will add up from the dress to your venue, engagement rings are an area where you could save your sweetheart some money. If the two of you have been talking about getting married for a while, you can send hints with discount engagement rings you've found online. Saving money here can be spent on gorgeous flowers and possibly even a destination wedding. 
The Venue 
Whether you decide to get married in an exotic locale or the church you've dreamt about since you were a child, the venue is an area where you should splurge. The wedding is about you and your fiance, but it's also a memory that you and your loved ones will carry for the rest of your lives. Making sure you spend money on a beautiful venue and the decorations to set the tone that best suits your love story is worth the splurge. Especially since you've saved in so many other areas, backyard weddings can be quaint and charming and sometimes even over the top — but even for those, you have to splurge on the chair and floral rentals to make it look beautiful.
Deciding where to spend or save is up to you in the end, but the areas mentioned above are where you can cut corners and still have a gorgeous wedding where no one would be the wiser for your savings. Additionally, depending on how much money you do save, if you're still within the budget, you could decide to add in a DJ or something more from an area you had wished you had the funds to splurge in. So, congratulations and cheers to your perfect wedding!