Packing for vacation is stressful enough, but things get even more complicated when you're traveling with babies and toddlers. As any parent of small children knows, kids very rarely keep on the same outfit for more than a few hours. It's like they're magnets that attract every stain imaginable to their clothes. Not to mention small children's ability to rip, scuff, and tear up an outfit at a moment's notice. 
Short of keeping them in a bubble or wrapping them in plastic, parents must be strategic when packing clothes for babies and toddlers. Below are some suggestions to consider. 
Comfort
It doesn't take much to irritate small children, and uncomfortable clothes are at the top of the list. The last thing you want is to have your baby wailing on the airplane or your toddler trying to escape from the car seat because their clothes are causing discomfort. 
So, as you're picking out their outfits for vacation, ensure that you keep comfort in mind. Opt for clothes made from soothing fabrics. You should also avoid fashions with lots of buttons, zippers, velcro, and other features that can poke or irritate your child. 
Durability
There's no shortage of cute and trendy attire for small children, but not all clothes are created the same. Toddlers especially are very active and like to get into everything as they explore. You can dress them one minute, and the next, their clothes look like they've just finished a shift at a manual labor job. 
Unless you want to waste time changing your kids throughout the day, you must keep durability in mind. Fortunately, you don't have to compromise style for durability. For instance, there are denim ruffle shorts and pants for little girls that are just as attractive as they are strong. 
Neutrals
Matching outfits are popular for small children. Many fashion brands sell tops and bottoms with unique prints and patterns to complement each other. The only problem is, if your kids get something on part of their outfit, you have to go through the hassle of changing everything. You can save yourself some time and frustration on vacation by opting for neutrals. 
Selecting clothes for small children that can go with anything makes it a bit easier to change them when necessary. For example, pack denim and khaki bottoms and solid-colored tops. You can create multiple outfits and quickly change your child's clothes if something goes wrong. 
Consider Activities
When packing for kids on your next vacation, don't forget to keep activities in mind. It's easy to want to dress them up like little princes and princesses, but if you're going to be participating in rigorous activities, it may not be appropriate. 
Putting your daughter in a sundress and sandals when you plan on taking a hike is a recipe for disaster. She'll not only be uncomfortable, but she'll end up ruining her outfit with dirt and grass stains. It would be better to dress your baby girl in shorts and sneakers so she can engage in the activities without ruining her clothes.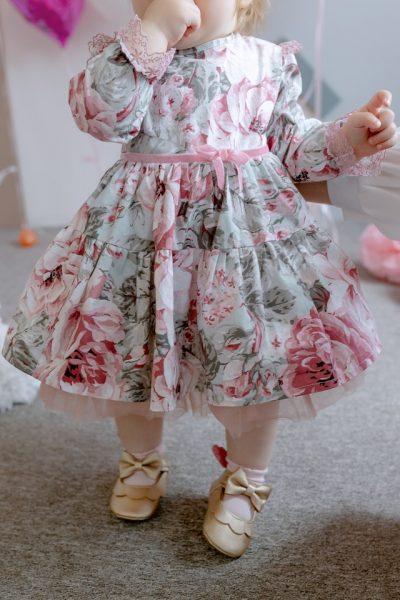 Special Occasions
Of course, there are times when you want to do something special with your family on vacation. Maybe you want to go see a play or eat dinner at a fancy restaurant. Whatever the occasion is, you'll want to ensure your baby or toddler looks the part. So, don't forget to pack something that's a bit more upscale for your kids to wear. 
As a word of caution, it's best to dress your kids just before you're about to leave. You should also ensure that you have protections like bibs, receiving blankets, and a change of clothes just in case something goes wrong.
Small kids and clothes don't seem to mix. The moment you dress your child, there's a chance that something goes wrong that leaves them looking tattered and torn. While you don't want to take their entire wardrobe on your trip, there are strategies to use to ensure they look adorable.