The reviewer has been compensated in the form of a Best Buy Gift Card and/or received the product/service at a reduced price or for free.
I think they all come to live at my house. I swear. I've heard of people collecting art, figurines and maybe even books…but remote controls? One look around my living room and you'd think that I'd decided that this would be a good hobby. With 2 for the TV, another for my Apple TV, one for the Roku, even one for our Amazon Echo and bluetooth speaker she's paired with, I'm starting to feel like a clicker-hoarder (yes, that's a thing). Then it happened…..my Comcast remote BROKE. All of those clickers hanging around were absolutely no help.
Spring Cleaning
It's time to get over this clicker-thing. In one swoop, I tossed them all into a box and stored them. OH MY GOD, If this doesn't work I'm going to hyperventilate (or those guys from hoarders in their biohazard suits are going to show up at my door).
The Harmony Elite + Amazon Alexa
Knowing that Alexa can do just about everything I need in the house from the television to turning on/off our lights and even turning the temperature down when it's hot this summer, I started with her (yes, Alexa is a her). I had been sent a Logitech Harmony Elite from Best Buy and while I'm probably the WORST person at setting these things up, I decided that if I concentrate on making Alexa my central command center to use with this remote I'd be okay.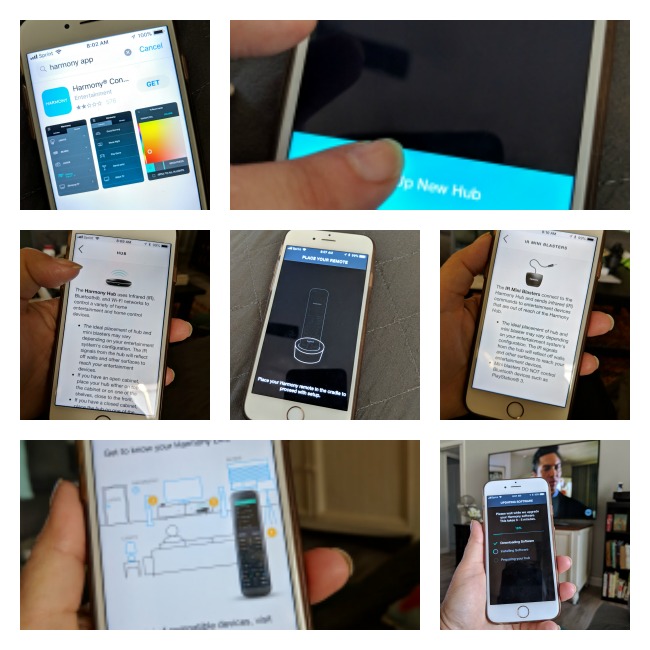 Set-Up
I over complicate things when I'm trying to figure out the HOW TO's of setting up anything tech. Luckily the Harmony Elite interfaces with an easily downloadable app on your iPhone or Android phone and walks you through the process step by step.

How it Works
Technically, I have no idea. I still have a hard time wrapping my head around how one appliance can interact with your phone or an Echo, but as long as I can talk, I can use this all-in-one remote from Logitech. Using my voice and the Harmony Elite I am able to change channels on the TV, make it louder or softer, find my favorite music on Amazon Music, play trivia with my Echo and even turn on the lamps that I'd recently upgraded to bluetooth.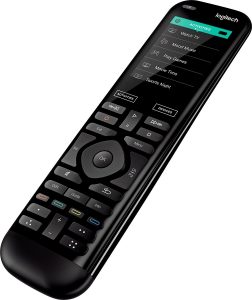 Unified Control
Imagine just having ONE control that will run all of your entertainment and smart devices! It turns out that Harmony Elite works with over 270,000 entertainment and smart home devices so you can enjoy single-touch control with your favorite brands, right out of the box. From your TV, cable and gaming console, to your AV receiver and Roku® media player—all the way to your smart lights, locks, thermostats, even your Alexa—Harmony Elite proudly works with just about everything.
One word of caution
Keep it on the coffee table. Mr. S has a habit of tucking it into the couch and I spent half an hour looking for it the other day, only to find it between the cushions. While this is a GREAT all-in-one remote device that has made our life simpler, what it hasn't figured out is how to get my husband to put it in the charger once he's finished with it. Sigh….

Gain control of your remote situation with the Harmony Elite available at Best Buy