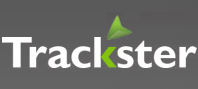 You called and called but there was no answer. I don't know about you, but when I call a friend or Ben and repeatedly dial over and over again with  no response I get
Worried
Think they're ignoring me
Worried
When Ben goes to a concert in Tampa (2 hours away) and I haven't heard from him, I get sick to my stomach. No matter how old your kids are, you worry about them when they're out of your site. If my besties Ava, Rachel, Jewel, or Lisa and I are supposed to meet up for drinks and dinner and I can't FIND them – it can be frustrating, and when you've got employees that work outside of the office you want them to be able to clock in & out easily without having to wait for you to pick up the phone.
There's a phone app (iPhone and Android) called Trackster that has it ALL under control for YOU.
For just $4.99 and $1.99 a month your smartphone and computer can be turned into a full-featured tracking monitor. You'll know where your employees, friends, or kids are with the availability of historical location data.
Here's the deal from the Trackster site ~
Employers
Manage your fleet and see where your employees are using your smartphone, iPad, tablet or PC
Reroute employees for priority jobs using a Google Map to see who is closest
Cost jobs by having employees check in and out of service calls; Trackster™ calculates time-on-site automatically
Set application to TRACK ONLY DURING WORK HOURS
Parents
Track your kids' locations — view where they are and where they've been
Allow your kids to check in wherever they are, and receive notifications when they do
Text your kids right from the app
Monitor your kids from your phone or your computer
Friends
Track your friends' locations — where they are and where they've been
Check in wherever you go or text from the app
Send Facebook updates and invite your Facebook friends to join you on Trackster™ and Tweet your location
Choose who can track you — and who can't track you
My questions for you are

How would YOU use an app like this?
Can you see how it would help you keep track of family or friends?
Would you be interested in trying something like this out (I'm going to see if I can get them to give some away here).