This post has been sponsored by New Yorker Bagels, but all opinions are entirely my own
I'm Jewish and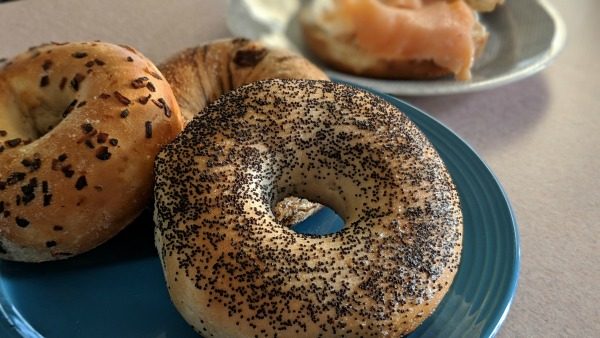 I grew up on New York Bagels
For me, there is no substitute. Believe me, I've tried. I figured that when I'd moved south to Florida (where there are so many New Yorkers), that finding a decent bagel – one that's crunchy on the outside with depth on the inside, would be easy. I could just walk into any Jewish bakery or deli and find one.
NOT SO!
I've searched from Vero Beach to Miami, and while I've had some bagels that were decent, the majority of them were round discs of white bread. UGH, how can you even CALL THAT A BAGEL?
BAGEL EMERGENCY – STAT
Luckily, I learned that New Yorker Bagels, the worlds largest fresh bagel bakery (they bake for half of the brands, hotels, cafes, and restaurants in New York City) recently began an online store to ship directly to consumers across the US.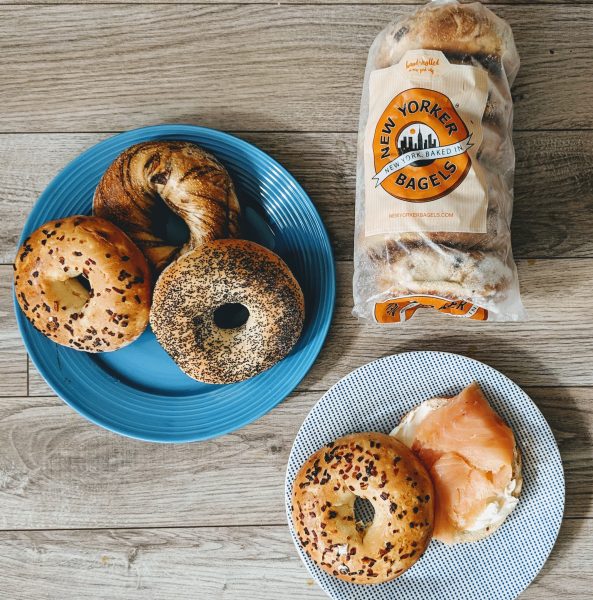 I gave them a try
I figured it was STOCK UP TIME, so I ordered not one, but THREE DOZEN of their highest-quality, hand-rolled bagels. I learned that they bake them late in the day and send them out IMMEDIATELY for overnight delivery. My bagels arrived the next morning and I opened the box and put them directly into the freezer as instructed. Since they are FRESH bagels, they contain no preservatives, so freezing is a MUST (unless you're enjoying them the same day).
Bagels and a smear
I'm a classic bagel lover. I grew up on plain, onion, poppy and sesame bagels with a smear of cream cheese and plenty of lox (smoked salmon for bagel newbies). My order reflected my traditional bagel style.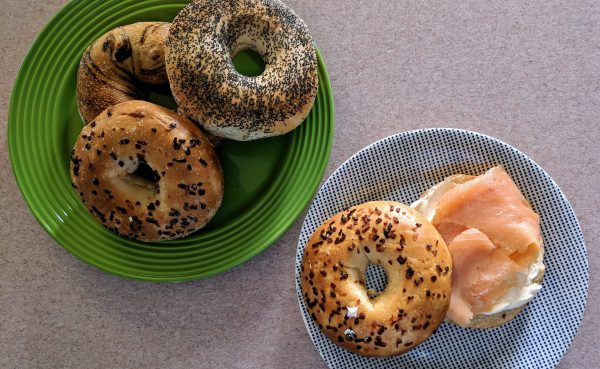 I ordered a half dozen each of
Poppy Seed
Everything – Mr S' favorite
Onion
Sesame
Cinnamon Raisin
and Plain
Plus for those of us who keep Kosher. All products and vegan, certified Kosher with no preservatives. Best of all, if you follow their instructions, it will feel like you got them HOT out of the oven at your favorite New York bakery.
Of course, those aren't the ONLY bagels they offer.
They have 22 varieties like:
Egg
Blueberry
French Toast
Jalapeno red pepper
and healthy bagels like Cranberry energy and Quinoa Multigrain
New Yorker Bagels makes gift giving easy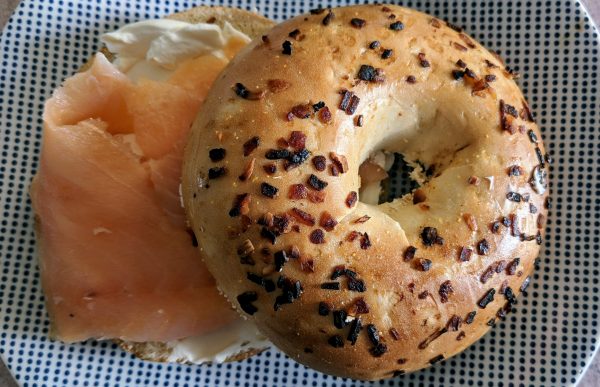 Whether it's a gift for yourself or your mother-in-law who keeps complaining that she can't find a good bagel in town, you'll all love the BAGEL of the month SUBSCRIPTION SERVICE!
For the true bagel aficionado. Send a surprise assortment of 3 Dozen fresh, hand-rolled NYC bagels. We send a New Yorker gift crate of via overnight shipping each month!
Now if I could only find someone to hand-slice my lox perfectly thin.
Don't forget to order for your Chanukah or Christmas brunch today!