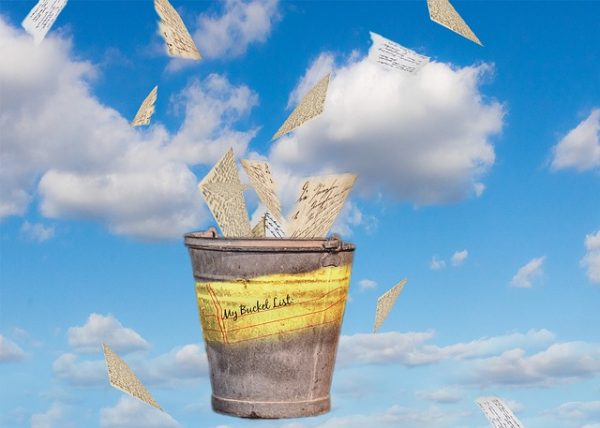 The year 2020 itself is an exciting one and a special one alone. Did you know that not many people will live in a year where the first two digits match the second two digits as it only comes once in a century, and to experience it twice is extremely unlikely? Babies who are born in 2020 will have to live until they are 101 until they experience this in 2121, so it's a pretty big deal and is just one reason why you should make it a year you'll never forget, and you can do that by making yourself a wicked travel bucket list and challenge yourself to get through it. Whether you're looking for villas for rent in Benidorm or a hut in the middle of the jungle, get a head start and start planning now. Here are a few ideas for inspiration.  
Start As You Mean To Go On
Make sure you do something epic to welcome the New Year in, so travel somewhere where New Year is celebrated in the best possible way and where better to do that than in Scotland. Hogmanay is the Scottish word for New Year and is celebrated usually over three days. The best place to be is in Edinburgh, which is filled with people, parades, fireworks, bagpipes, lots of cheer, lots of people, and plenty of whiskeys. 
Do Something Totally Different
Go to La Tomatina in Valencia, Spain. While a tomato Festival might sound a little odd, this is actually one of the best festivals in the world. It's basically a huge food fight! For one hour of completely controlled chaos, you will be able to launch tomatoes in every nook and cranny of special "Tomatina zones" and enjoy this once in a lifetime experience.
Say Hi To the Ocean's Gentle Giants
A whale watching tour along the coast of South Africa's Garden Route is one of the most amazing experiences you could ever have. You will have a chance to spot these magnificent beasts during the winter months. The best way to do it is to book yourself on an organized whale watching tour guided by knowledgeable locals, who will sail you out into the water and stop within the splash zone as they break the surface.
Zipline over an Ancient Temple
Ever heard of Angkor Wat? This is an iconic religious monument in Cambodia made from a stunning combination of stone temples and large tree roots and plants that have begun to grow over the ruins, which make it a sight to behold. If you go up to the top, you can enjoy fascinating views and then soar through the trees on a thrilling zipline adventure. 
Enjoy a 5-Star Nile Cruise Trip
Pyramids and camel rides are a must-do if you're going to Egypt, but to make a trip just that little bit more memorable, then how about a cruise down the Nile? You will travel down this iconic river and stop in the towns and cities along the riverbanks. 
Get Friendly With The Big Five
A trip to Africa wouldn't be complete without a guided safari through the Kruger National Park to see Africa's Big Five, which includes the lion, rhino, elephant, leopard, and the Cape buffalo. What better way to see them than roaming freely in their natural habitats whilst still being protected from hunters and poachers?
Hike Up a Volcano
The Arenal Volcano National Park is somewhere you definitely want to add to your 2020 travel bucket list. Book a trip to Costa Rica, and while you're there, you can hike up a volcano. Most volcanoes around the world are unsafe for doing this as there are only a few that are dormant and more than safe to hike up – this is one of those.  
Cycle Through the Dutch Countryside
Cycling through the Netherlands is something that everyone should do at least once in their lives. You'll cycle down the canals, through the charming fishing villages and enjoy easy-to-cycle roads in the city of Amsterdam, all while experiencing the most beautiful scenic views. 
Rejuvenate in the Dead Sea
The Dead Sea is well-known for its health benefits. The water is extremely salty and is thought to be especially great for your skin. The mud which you will find there is also used for treatments in many of the local spas. Take a trip to Israel and Jordan and while you're there, give yourself a relaxing treat and take the opportunity to float in the Dead Sea.