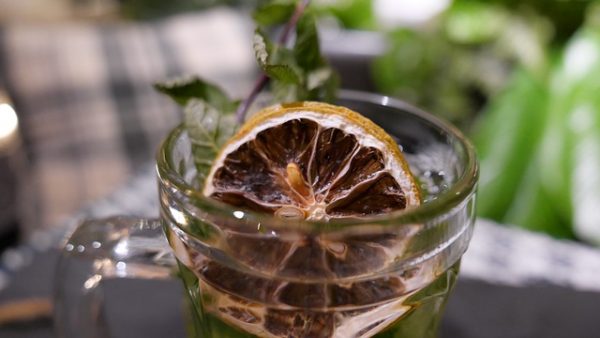 Nothing can be more satisfying than being able to step out into the garden after working hard all day and picking delicious herbs to use with your dinner. Herbs are delicious, pungent, and fresh.
If you want to get started then this detailed guide tells you all you need to know about herbs and how to use them. Growing herbs to use in cocktail drinks is also very enjoyable. It is particularly satisfying when you host a happy hour and invite family and friends over for cocktails with your very own fresh herbs.
Garden-Inspired Cocktails
Many herbs are great to use in mixed drinks. The following are some of the ones that are used most commonly. Mint juleps use spearmint most often. Sweet basil goes great in gin gimlets and vodka. Shiso can be used instead of mint to give your mojitos an extra zip. Rosemary can enhance gin and tonics. Sangria will taste delicious with lemon verbena. English lavender goes very well with sparkling wines. Sea salt and dried cilantro can be added to the rim of the glass on a Bloody Mary.
Making Cocktails Using Fresh Herbs
It is easy to make cocktails using fresh herbs. However, there are a couple of extra steps that are required. One basic technique is muddling the herbs before you place them inside a shaker. Muddling refers to the process where herb leaves are crushed using a mortar and pestle in order to release the flavor of the herbs. You then add the crushed herbs to your shaker along with all of the other ingredients for your cocktail.
A basic herbal syrup can be made by combining dried or fresh herbs with sugar that has been boiled and cool. Typically, an infused syrup will keep in the refrigerator for a couple of weeks and is all ready for use to use when making cocktails that contain fresh herbs. There are some herbs that you can whole to your drink to provide it with an interesting visual flourish. A sprig of rosemary or lavender can be added to a gin and tonic or sparkling wine. Your mojito can have floating shiso leaves for a nice touch.
Tips on How To Grow Herbs to Use in Cocktails
Growing a herbal garden for cocktails will depend on the area that you live in. If you happen to live in a warmer climate, then you can rely on your mint, lavender, lemon verbena, and rosemary to be available to you practically all year-round. Those plants all can be placed in ornamental planting beds also. Spearmint can be invasive so it should be planted in a pot. Cilantro, shiso, and sweet basil are all annual. Place them in pots or raised beds every summer to enjoy some delicious garden ingredients for your cocktails. If you live in an area with cold winters, you might want to place your herbs in pots close to your kitchen door so they can be easily accessed and brought inside for the winter as needed. You need to ensure that your herbs get enough water and full sun. Rosemary and lavender are water-wise plants. However, all other herbs need to be watered regularly and also benefit from getting organic fertilizer once per month.