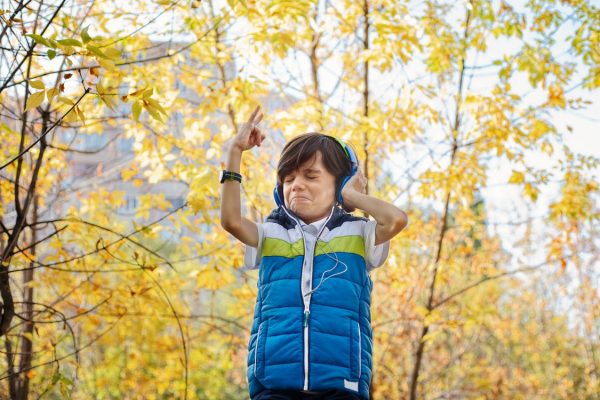 If your child is scheduled for a hearing test, you may be wondering what to expect. A hearing test is a simple procedure that evaluates your child's ability to hear sounds. The test can be performed in multiple settings, such as at school or the doctor's office. We will take you through the different steps of what to expect in a hearing test for your child.
What To Expect During Your Child's Hearing Test
The test will usually begin with your child sitting in a chair in a quiet room. Next, the audiologist (a person who performs hearing tests) will introduce your child to basic sounds, such as clapping their hands or making a whistle.
If your child can respond to these sounds, the audiologist will move on to more complex sounds, such as speech or music. Your child will be asked to listen to these sounds and then respond by making a noise or pointing to something.
The audiologist will then determine if your child has hearing loss and what type of hearing loss it is.
After The Hearing Test
After the hearing test, the audiologist will discuss the results with you and explain what they mean. If your child has hearing loss, the audiologist will recommend how to treat it. Treatment options may include hearing aids or other assistive devices, such as cochlear implants.
If you have any questions about your child's hearing test, please ask the audiologist. They will be more than happy to help you understand the results and their meaning for your child.
How To Prepare Your Child For A Hearing Test
If you have a child who will have a hearing test, there are some things that you can do to help prepare them for it. The first step is to explain what a hearing test is and why it is essential. You can also practice listening to different sounds with your child so that they will be familiar with the testing environment.
It is also essential to reassure your child that the test will not hurt and that they will be able to answer the questions asked by the audiologist. If your child is anxious or scared about the hearing test, you can talk to the audiologist ahead of time about strategies for making the experience less stressful.
Finally, make sure that your child arrives on time for their appointment and bring any necessary paperwork with you.
What If You Don't Take Your Child For A Hearing Test
The impact of untreated hearing loss in young children can significantly affect their development. Hearing is essential for speech and language development, and children who cannot hear well may have difficulties with both of these areas. This can lead to problems with socialization and academic achievement. Therefore, early identification and treatment of hearing loss are crucial for ensuring that children have the best possible outcome.
In Conclusion
If you have a child who has not had a hearing test, it is vital to get them checked out as soon as possible. The sooner you identify the problem and begin treatment, the better chance your child will reach their full potential. If you have any questions about children's hearing tests or how to prepare for one, please feel free to ask the audiologist. They will be more than happy to help!