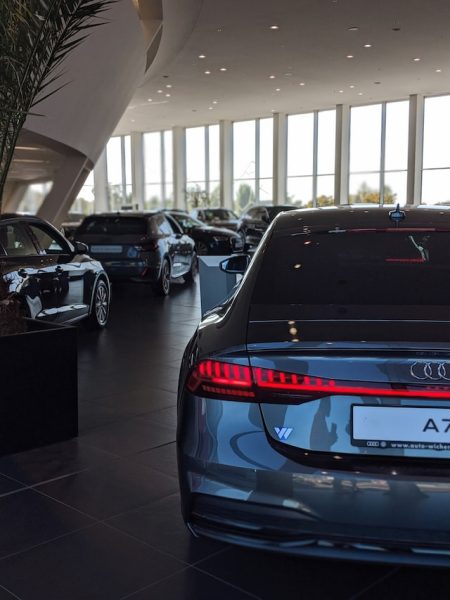 Purchasing a new car can be an exciting time. Often, once you have found the perfect vehicle at a reputable dealership, such as King of Cars in Texas, the rest of the car-buying process is quick and easy.
However, there are several important steps that you can't miss after you have signed the paperwork and become the legal owner of the vehicle. Forgetting one of the essential tasks as a new car owner can cause more trouble than it's worth!
Keep reading to learn about each of the key steps that you need to take when you become the proud new owner of a second-hand vehicle.
What to Do After You Buy a Car From a Dealership
Here are three steps to take after buying a used car:
Sign up for an insurance policy
Register the car in your name
Get familiar with the car
Sign up for an insurance policy
It's illegal to drive a car without insurance. You will need to set up your insurance policy so that it is active from the first day you drive the vehicle, even if you're only driving it home from the dealership.
Make sure to do plenty of research to spot the best premium. The price of your insurance will depend on your age, previous driving experience, address, credit score, and the value of the car that you're insuring.
You'll need the vehicle identification number (VIN) when signing up for insurance. Usually, the car dealer will need to see proof of your insurance before they let you drive the vehicle away.
Register the car in your name
To become the legal owner of your vehicle, you need to register it in your name. Usually, the car dealer takes care of this as part of their services. However, it's always worth checking whether you need to do anything yourself to officially register the vehicle.
In some circumstances, you might need to visit your local Department of Motor Vehicles (DMV) to officially register yourself as the new owner of the vehicle. All you'll need to do is fill out a few documents and the registration should be sorted within no time! Read more.
Get familiar with the car
Buying a new car often comes with its own learning curve. Every vehicle feels different to drive and it can take a few weeks for you to get used to operating a vehicle that you've never previously driven.
Spend some time doing test runs on quiet roads to familiarize yourself with your new car. Don't stress yourself out too much by trying to learn what every button or lever does. Start with the basics and you can slowly build on your knowledge over time as you drive the vehicle more frequently.
It's also helpful to make a note of when the vehicle was last serviced so that you know exactly when it will require another service. The law in most states stipulates that vehicles must be serviced once every twelve months.