Nobody expects to get into their car to go to work or a social event and end up being involved in a crash. Yet, thousands of people get injured every year due to collisions on the roads.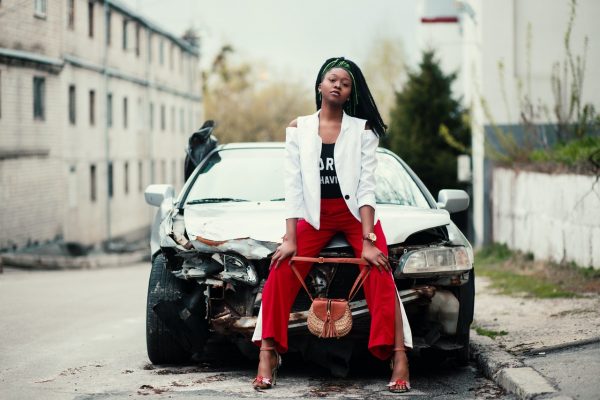 No matter how great a driver you are and how many steps you take to prevent car accidents, you can't predict what others are going to do. Whether it's a minor scrape or a more serious collision, you can come away with injuries, emotional trauma, and a lot of expenses.
When you find yourself in a crash, you might not know what to do. You can end up in a state of shock, feeling unable to concentrate or think about the next steps.
Whether you're in a minor collision or a major crash, you'll need to hire a Utah car accident lawyer and sort things out with your insurance company. However, there are things that you'll need to do as soon as the collision has occurred before you can contact a lawyer.
In this article, we're going to cover the key steps that you should take if you find yourself in a car accident.
Immediately After the Car Accident
The following steps should be taken immediately after the accident has occurred.
Pull over safely to the side of the road or highway if possible.
Stop your car and turn off the engine.
Switch the hazard lights on to warn other drivers to be extra cautious when driving past the scene of the accident.
Get all passengers out of the vehicle.
Check yourself and your passengers for injuries and make note of any injuries. If there are any injuries, you need to call the police and ambulance service. If somebody is stuck in the car, you will need to call emergency services.
Make note of any damages to your car and take photos using your phone.
Exchange personal details with the other drivers who have been involved in the accident, including names, addresses, contact numbers, vehicle registrations, and insurance details.
Take note of everything that happened leading up to, during, and after the incident. Also, note the weather conditions and level of traffic as this might be useful information to the police and

insurance companies

.
Remain as calm as possible.
Do not apologize or admit that the accident was your fault to protect your liability. This is something that police and insurance companies will determine.
In the Days Following the Car Accident
In the aftermath of the accident, there are two main things that you will need to do.
Firstly, you should contact the police to inform them of any injuries to you and your passengers. You will also need to call the police if the other drivers leave the scene of the accident without providing their details or if you suspect they were driving under the influence.
Next, you should contact your insurance company and a car accident lawyer. You'll need your policy number and personal details, as well as all of the information that you gathered from the other drivers involved in the crash.