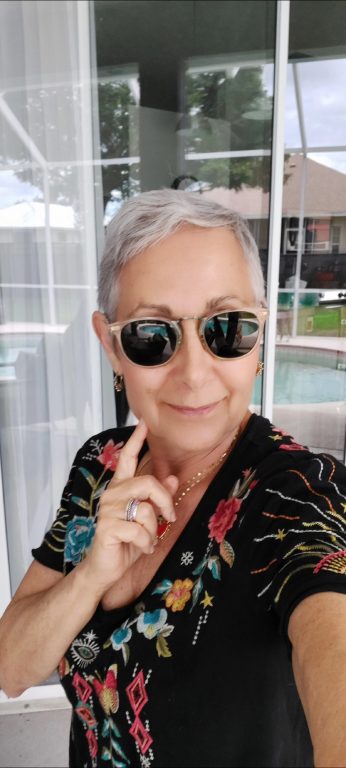 As winter slowly fades away, we're finally starting to see some brighter days with sunshine peeking out from behind the clouds. If you're yet to reach for your sunglasses, then this blog has all the tips you need to upgrade your style for this new, warmer season. Whether you're in the market for a new pair of shades, like these ones from Wiley X, or are looking for new ways of making the most of the ones you currently have, you'll find some inspiration in the following list.
Sunglasses with a mask
As a result of the pandemic, many people around the world are still wearing masks, which can make wearing sunglasses problematic. While some will embrace the incognito look a mask and dark glasses give them, others will feel too much like a celebrity in disguise. To get around this, consider pairing gradient or light-colored lenses with your mask so that it doesn't seem like you're hiding your whole face from the world. People will still be able to see your eyes through light pink or blue lenses, so you'll have that extra layer of communication with them. Don't forget, that wearing a mask with a wire or nose clip is key to avoiding your sunglasses steaming up during the day.
Pastel colors
With flowers blooming and Easter just around the corner, spring is a season of pastel colors, so why shouldn't your sunglasses follow this trend? From powdery pink to cool mint green, sunglasses are popping up in all kinds of ice-cream-inspired shades. To style these fun frames, opt for neutral-colored clothes to allow your sunglasses to really stand out. Think about tan camel coats and cream-colored cardigans for the ultimate carefree, youthful feel.
As a hair accessory
Spring weather can be unpredictable, so wearing your sunglasses all day might not be practical if the sun keeps disappearing. Luckily, sunglasses make the perfect hair accessory and can help you to keep your strands out of your eyes on windy days. Not only will your style look completely effortless, but you'll have your sunglasses with you whenever you need them. Be careful though, as depending on the size of your head and the material of your sunglasses, you could end up bending them out of shape. Ensure you choose a pair with some robust frames and be wary of stretching them out of shape over time.
Sporty vibes
Many people have rekindled their love of fitness over the past couple of years and activewear sales are soaring off the charts. If you're looking for shades to pair with your new leggings and sports bra set, then sporty sunglasses could be your new best friend. Whether you're going for a jog in the park, running errands or meeting a friend for coffee, choose elongated frames or wraparound styles to look put-together while still staying casual. If you want your sunglasses to transition well from everyday wear to special occasions, then choose oversized lenses for a touch more glamour.