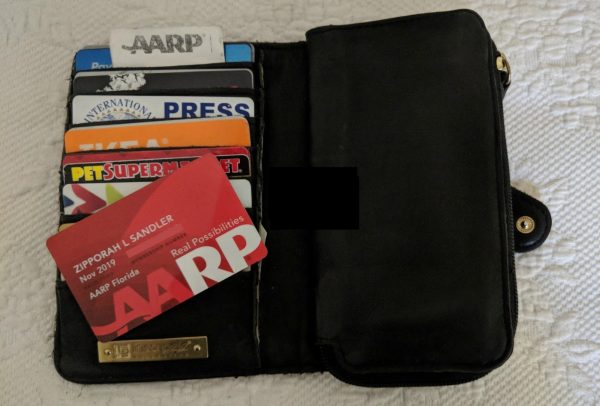 I remember it well. Fourteen years ago, I received my first AARP membership card. At 50…I was in it for the discounts. I was excited to learn that I could save money on doing things that I loved, but over the past 14 years, I've realized just how much more that AARP gives to its members.
At Home
I love to read. I get so much inspiration learning about other people's travels, relationships, and how-to do things that I struggle with (like managing my finances). I look forward to AARP The Magazine to reach my mailbox every other month. I've used the travel stories as bucket list entries and love that I almost always learn ways to save, invest and prepare for our future. I'm always amazed that AARP offers this great magazine JUST for its members (it is one of those publications that I'd most likely buy at the checkout counter if it was available that way). Not only are there stories from celebrities in my age group, but also regular people like me that I can identify with. It's a bonus that I never was expecting when I first signed up, and now I can't imagine being without it.
On the Road
As a travel blogger, the help that I get from AARP is invaluable. My first look into what they offered was when I turned 50 and received my first mailer to join. I read all of the information that they sent and it really opened my eyes at what was available to members. From buying my car and insuring it, to booking deals on travel, I count on AARP to be there for me.
Me Time
A peek into my wallet and you'll see that not only do I carry my AARP membership card with me wherever I go, but I've also learned about how to access Medicare Supplement insurance and dental insurance for people my age through AARP as well. After doing my homework (once I got on Medicare), I realized that choosing a plan could be more complicated than I had expected, but AARP was there for me, offering great information to consider while I made my decision without all of the confusion.
Needless to say, AARP helps me take care of me.
Helping Me Help:
I've also had the opportunity to get involved in a couple of volunteer programs with AARP during their day of service. I've bound books that were donated for children in a classroom to take home and more. Recently I learned that the AARP Foundation does everything from help people to access nutritious food, find affordable housing or go back to work if they want.  AARP also provides tools and access to resources to answer your specific caregiving questions, plus a Fraud Watch Network which gives tips to spot and avoid scams like identity theft, investment fraud, holiday scams, and more.
My 2018 AARP Bucket List:
I'm a list maker. I've got blog post lists, cleaning lists, grocery lists and bucket lists. So, why not an AARP list? Here are my top activities that I'll be using AARP for this year.
Go to a National Park – use AARP discount tickets
Take Mr. S out to dinner to celebrate – my AARP card gets us a discount at some of our favorite restaurants
Research caregiving options – Mr. S is 65 and I turn 64 soon, it's time to think about the next step to take the burden off each other as we age
Expand my cooking repertoire – I am a TERRIBLE cook (which is one of the reasons I married Mr. S – he owned restaurants). I just learned that the AARP site offers a healthy recipe database.
Get more active – AARP The Magazine offers informative articles on health and wellness that have not only inspired me to take charge of my fitness, but they also offer stories on what others have achieved.
MY AARP
As you can see, AARP offers me so much. I can't think of any other place where I can get so much for so little. I truly feel like they have created MY AARP. Check out AARP.org and you'll see just what they can offer you.
YOUR AARP!                             
Join today and receive 25% off of your AARP membership AND a free day bag (ooohhh…SWAG), PLUS, get access to Personal Assistants Service from Maestro, which is like having your own personal concierge.  So what are you waiting for? Make this year the one that AARP becomes your gateway to better living.
Sign Up
What are you waiting for? You can sign up or your AARP membership today at: AARP