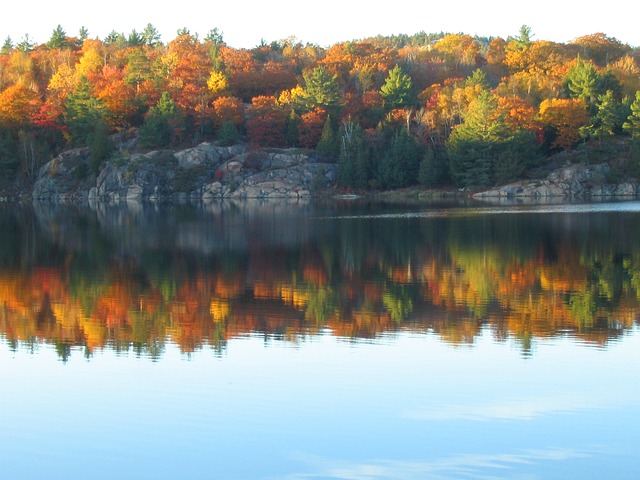 Things that I miss about living in the North
Summer evenings that cool down after a hot day
Autumn leaves in vibrant reds, deep yellows and oranges on the verge of being pink
White capped peaks on mountains
The smell of cool crisp fresh air after it rains
A hot tea warming up my hands when I'm outside in the cold
Wearing sweaters
Actually having a conversation with strangers (the weather does that)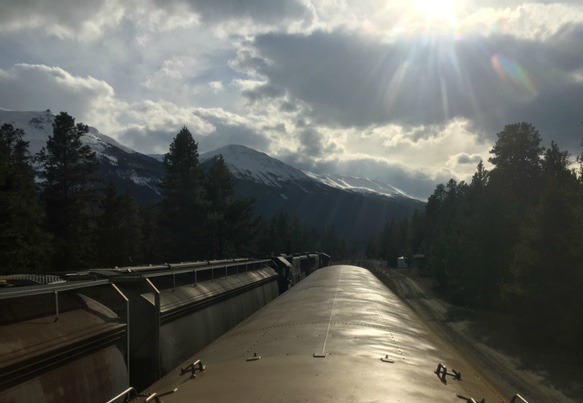 Now that I live in Florida I have to make that ONE trip in the fall count
My #1 choice for Fall travel is taking a few days and doing it RIGHT by booking a Rocky Mountaineer vacation. Whether you live in the north, or like me spend year round in a tropical climate, a few days on this luxury train will have you snuggling with your sweetheart (or laughing with a good friend as I did) as you gaze out from your big comfortable seat in your domed car.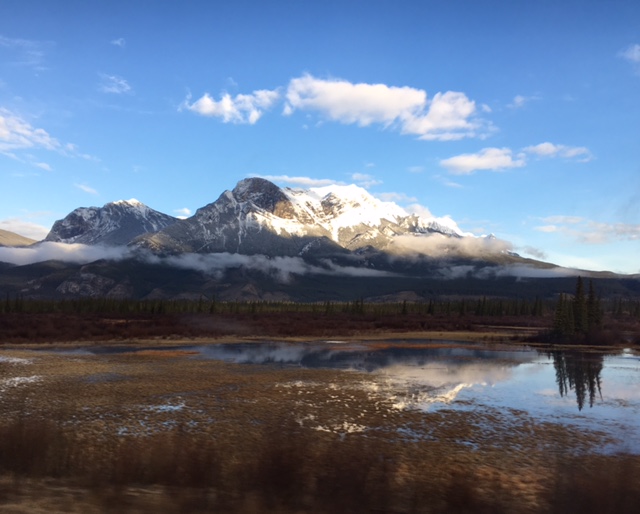 Autumn Leaves and Snow Capped Mountains
The Canadian Rockies is one of those places where each Fall you can get BOTH beautiful views at once. You'll pass rivers and streams so clear that once you snap your photo you won't be able to tell which are the actual mountains and which are the reflection. Step out onto the open viewing platform to get up close and personal with mountain air, the bald eagles and the big horn sheep that stare back at you in wonder. On my Journey Through the Clouds, we traversed the Fraser River allowing views of the Pyramid Falls as it cascaded down and the Albreda Glacier (something I could NEVER experience in Florida).
When you get chilled
Head back to your luxurious leather seat (because you've booked yourself in Gold Leaf Service) and enjoy that hot tea, or even better a glass of wine from the region to warm you before sitting down to a 5-star meal prepared with the attention to detail that you are surprised to find on a train. Local delicacies fill the menu for the freshest foods and gourmet experiences. Turn your chair and have a conversation with strangers about that book they've been reading. On a train there are no strangers!
Stop in magical cities
Don your sweater and head outside before checking into your luxury hotel for the night. Experience a night in a national park or gaze out at the vistas from your room in an authentic chateaux. The sound of moose I've done both and choosing one over the other is like picking a favorite child (which is why I've traveled with Rocky Mountaineer again and again). The grunt of a moose as it calls for its mate, the elk outside of your cabin window or a favorite masseuse at the luxury hotel can all be a part of your magical journey.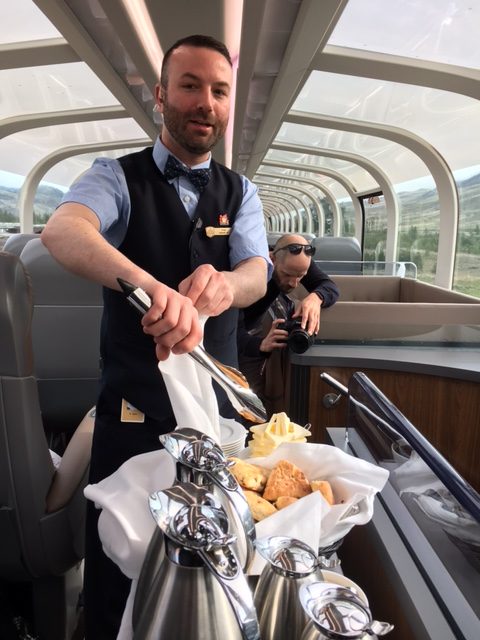 A trip on Rocky Mountaineer's Train is simply the perfect Fall getaway.