Honestly, I was stumped.
All I knew of Corsica, was that one time, when I first moved to Paris (in the early 70's) and I was sitting next to a man in the Metro. He was drunk and falling all over me. I couldn't understand him, as Corsicans have a different dialect than I was used to in Paris. Luckily there were two Americans sitting in the seat in front of me who saved the day, when one of them informed the "gentleman" that I was his wife. Lucky break. The only OTHER thing that I knew about Corsica was that it is a fishing village.
Since I wasn't about to put on fishing gear, I opted for the simple comfort of the Abby dress that Karina Dresses had provided for my trip. It's v-front with a criss-cross that dips into the waistband and caresses the body in a slightly fitted styling was PERFECT. It was to be a day of walking, exploring, and of course EATING. I need to be comfortable when I'm out wandering, and the ¾ length sleeves were easy to push up on the unseasonably warm afternoon.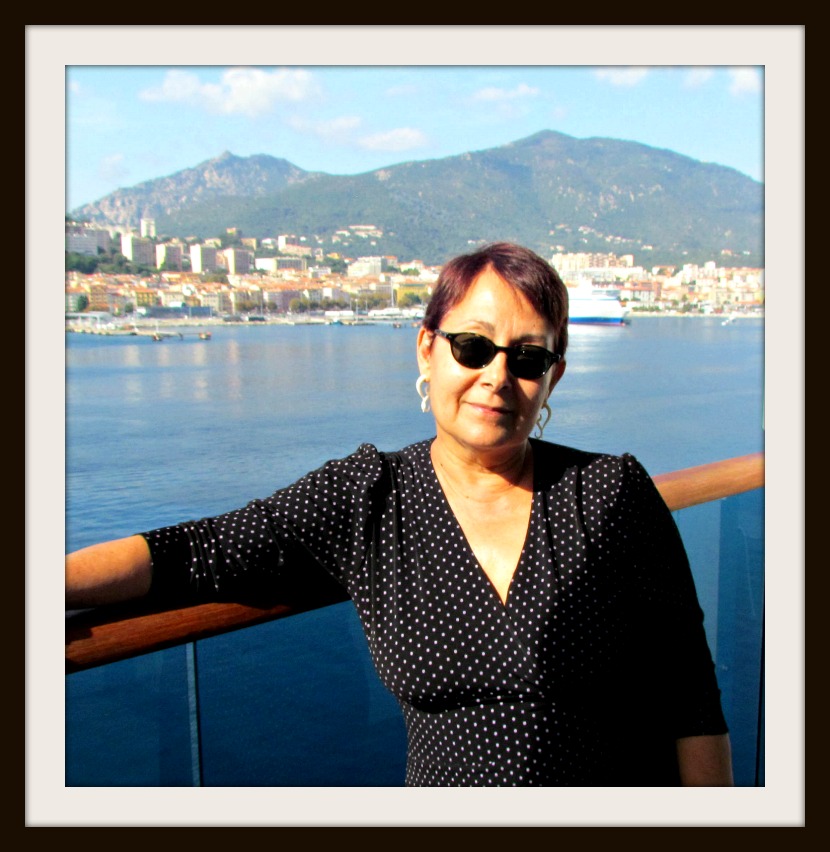 This classic dress was the perfect balance with the village of Ajaccio, with it's simple storefronts, beautiful fishing boats and beaches that dotted the main road. With it's slimming fit and polka dotted fabric, I felt like I should be calling out to my fisherman as he comes back with his haul, gracefully waving from a second floor window.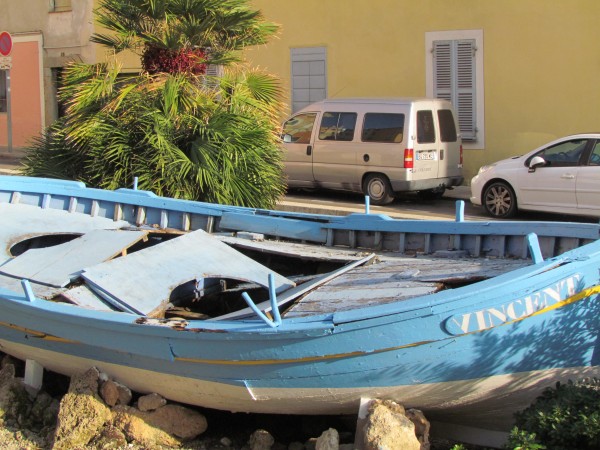 The architecture was JUST what you'd expect from a seaside village in France, with the colorful accents that mirror the ocean. This time rather than a drunken man on a Metro I was greeted with a nod and a smile. I guess that's what LOOKING great can do.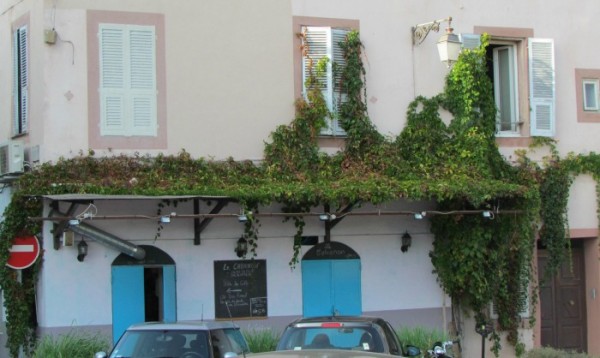 Unfortunately, I had only a couple of hours in Ajaccio, Corsica before having to return to the ship.
How did you do?
Did you choose the simple elegance of Abby for Corsica?
I'll be announcing the winner of the dress giveaway very soon! Keep checking to see  how you did matching the wardrobe to the city.
For more about Karina Dresses
Find out more about the PERFECT dress for you at Karina Dresses – don't forget to sign up for their newsletter!
I received my cruising wardrobe from Karina Dresses to facilitate these posts. All opinions are strictly my own.