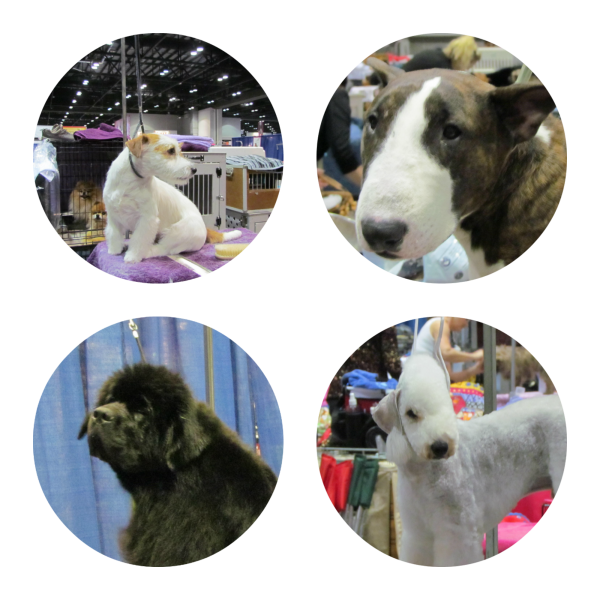 You could feel the excitement as the best pooches in the country came to compete in the largest dog show of the year. The AKC Eukanuba National Championship. I was there on Sunday for my FAVORITE breed judging and to walk around and talk to some of the owners and handlers. I spent a little time talking to the owner of an Old English Sheepdog who was languishing on his grooming table as his owner brushed and teased till he was as fluffy as a big ball of cotton, and then admired "Kid" the Miniature Bull Terrier who went on to win the best of breed while talking to his handler.
There was shopping, showing, and even ACTIVITIES for both dogs and their humans. My favorite? The Eukanuba area, where you could talk to a professional and learn just WHICH of their foods (Iams, Eukanuba, Innova, Evo, California Natural, Karma, Healthwise and Mother Nature) is best for YOUR four-legged member of the family.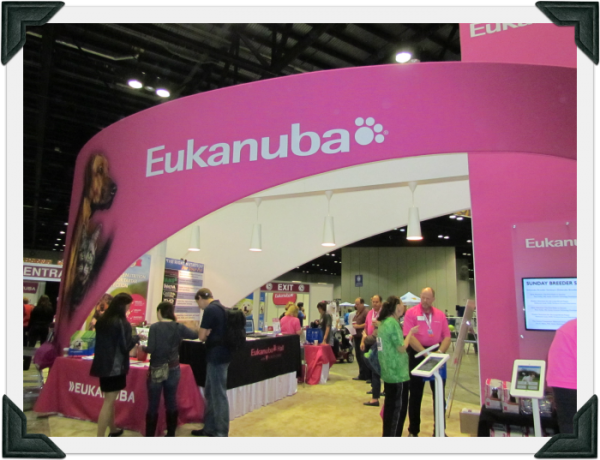 Enjoy some of the photos, and check out all of the breed, group, and agility videos that were filmed LIVE at the Eukanuba Nationals.
AND, if you didn't see it live – Matisse, the Portuguese Water Dog won. What a BEAUTY!