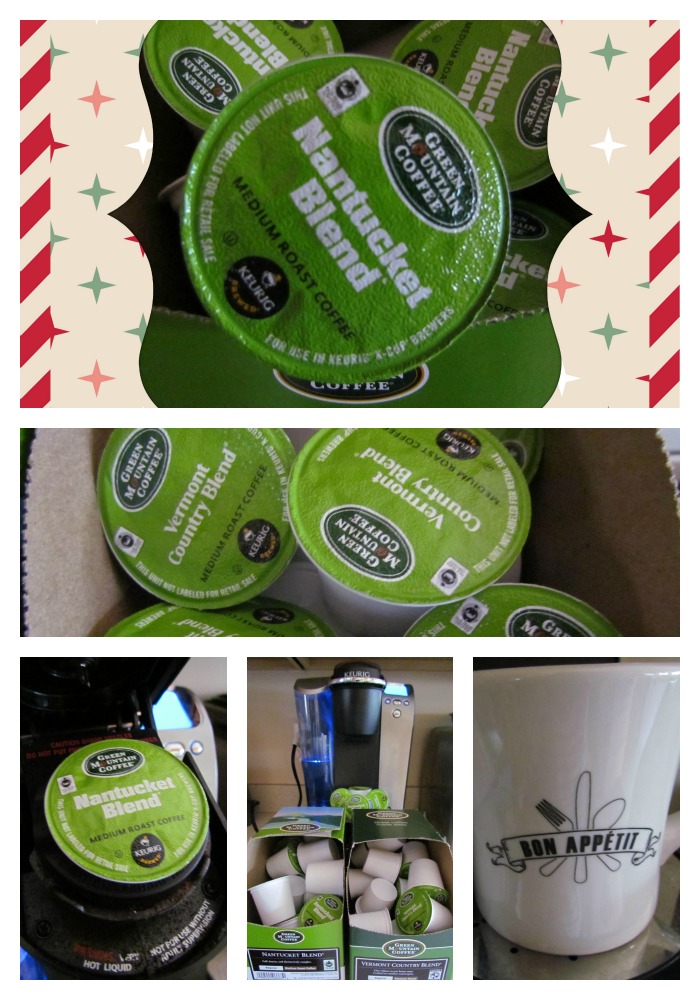 If you've been following my adventures you know that I spent two weeks over the Thanksgiving holiday on a ROAD TRIP from Florida through New England. Well, through is not the word to describe it, because Mr. S and Ben drove (I had backseat duty with Clem), and we spent ONE NIGHT on the road so that we could get up to the place I'll always consider home.
NEW ENGLAND
We spent a few days with our family and friends in Rhode Island, left Ben with his college buddies, and Mr. S, Clem and I headed up into the mountains. I'll be bringing you blow by blow details of the best places to visit when you go up there, but one of the things that I realized was JUST how much I miss hometown food. Once I got back to Florida, I missed the hearty New England breakfasts and full bodied coffee that I had each morning. Then it dawned on me that I could have those breakfast right here at the mansion.
Eggs, hand cut bacon, and rye toast are staples in my fridge, the ONE thing that I was missing? The coffee that we enjoyed while we were traveling. Of course, coffee is EASY to get, so I went online and put my monthly order in at Cross Country Café (**I am a blogger ambassador for Cross Country Café) for coffees that I'd been drinking for YEARS in RI. Green Mountain Nantucket Blend and Vermont Country Blend. I remember when Green Mountain only sold locally in New England. I'd jump in the car and head to the Mobil gas station on "the trail" on the Barrington/East Providence line to fill up my thermal mug before heading to work or back home. Since that time the company has grown and is available all over the country, including the K-Cups that you see me using in the Keurig.
If you long for the covered bridges of Vermont, the small country store, and that hearty breakfast. I suggest you grab yourself a box or two of these great New England coffee traditions.
Green Mountain Coffee
Nantucket Blend – 24 pack $14.75
We've woven exotic and delicious coffee attributes together – winey berry tones from East Africa, deep, full-bodied Indonesian, and zesty & bright flavors from the Americas
Vermont Country Blend – 24 pack $13.75
Vermont Country Blend is a mixture of light and dark beans. The result is coffee that is sweet, rich and aromatic, with a pleasant lingering finish. This coffee is one of our most popular blends.
Have yourself a great holiday season. If you're looking for a FANTASTIC gift idea, Cross Country Café offers a great K-Cup Subscription service that you're gift recipients will RAVE about all year long.
For more details