We were guests of HomeAway for a recent Orlando weekend getaway. All opinions are strictly our own.
Hmmm….staying at someone's house?
I've stayed at Rachel's and my brother's house for mini-vacations, but at the home of a stranger? Well, I wasn't so sure that's was my "thing." I love staying someplace nice when I travel. A place that's unlike my home. A place that's situated right in the heart of where I want to be. A place that might have the amenities that I travel for, or near a favorite restaurant, theme park, museum or… Yes, I'm a hotel type a gal. Then again, I AM always up for something a little different and…
I was curious about renting a vacation in someone's home
Would it be nice?
Would I feel uncomfortable staying in someone's home that I didn't know?
Is the booking process like reserving a hotel?
Would I be able to get to all of the things that I wanted to do?
There were just so many questions….
and I was about to get the answers.
Mr. S hasn't been to Orlando in over 12 years, so I thought that a grown-ups trip…no theme parks, no overpriced hot dogs, and no waiting in lines would be a fun challenge for the family. Our son is newly married, so we invited them and my sister-in-law to come along. Did I mention that Clem, our miniature bull-terrier would be joining us? We wanted a great place to sprawl out and relax, we thought we'd reduce our costs by dining in, and we'd explore the more cultural side of the city.
First stop – HomeAway.com
I knew that HomeAway offered all sorts of accomodations that we could rent, from condos to full houses, and even houseboats. After I got done dreaming about renting that barge in the 6th arrondissement in Paris I made my way to fill in everything I needed for our Orlando getaway. I assumed that because there were 5 of us and we'd be bringing a dog that the selection would be lean.
HomeAway offers so many choices 
There are houses, condos and wonderful places to stay and you can Take Your Dog with You! I checked out a 6 bedroom, 5 bath villa complete with a private pool, game room and an outdoor whirlpool, adorable modern home that opened up to the outdoors in downtown Orlando with a funky, cool factor (it's on my "next time" list), and a 3 bedroom, 2 bath condo that is larger than my whole house that sat on a lake with a walking path and lots of wildlife that had a community pool, game room, gym and was in walking distance to a grocery store.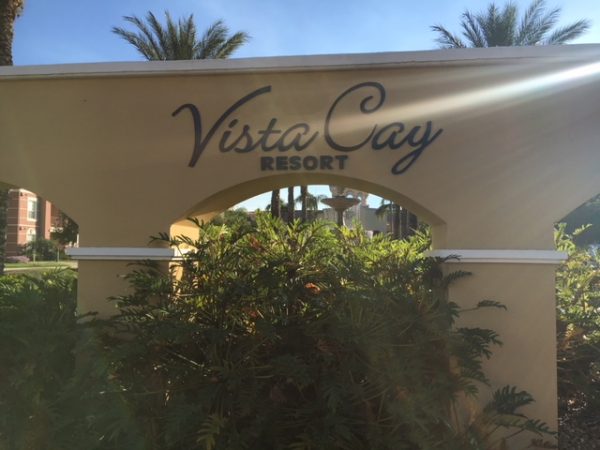 Decisions, decisions, decisions
The only difficult part was deciding which place to book, but knowing that I had the dog and there was a great place to walk him, the condo at Vista Cay Resort was our choice. It looked to be beautifully furnished, with plenty of room for the family. It's proximity to great restaurants, museums, movie theaters as well as offering lots to do right on property made staying there an easy choice.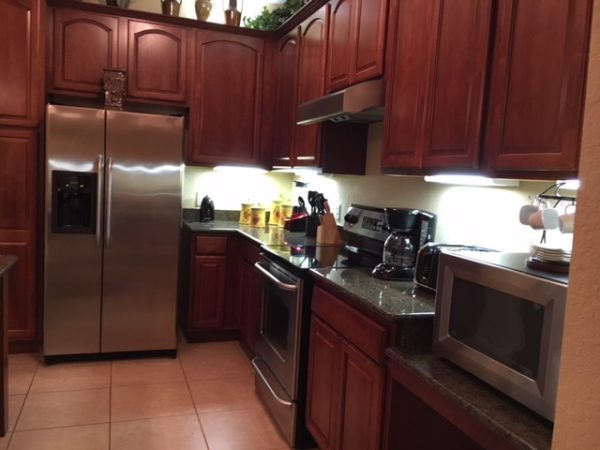 Booking
Easy peasy! From choosing our property, to booking it online and paying, HomeAway was and is a pleasure to use. Once booked, I received full instructions to access the property, our wifi code, and even a mobile app with ALL of our information for our stay that included the owners info, best restaurants and things to do in the area from those who KNOW. Because we were heading to Orlando, there were even links to DISCOUNT tickets for some of the attractions. Still, I was renting a strangers house…would it be up to our standards?
Arrival
We had opted for a resort condo in a gated community. From the gate code to the option to change our door code to a number we'd remember, the instructions that HomeAway sent made it easy for us. We pulled up to our condo and walked inside to see a clean, beautifully decorated home with huge binders giving us even MORE information about the area. Our particular condo had wifi, a computer for us to use, cable TV with movie channels, and the most comfy mattresses and great shower pressure in the baths (two of my MUST HAVES). Our outside sitting area overlooked the lake and trail, and there were blue herons, wood storks, cottontailed bunnies, and a host of other wildlife to watch as I enjoyed my morning coffee outdoors.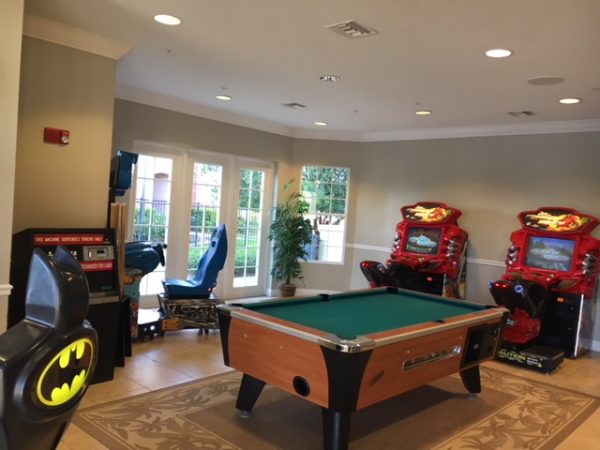 HomeAway was the perfect HomeBase
While our plans didn't turn out exactly as we had figured…the kids couldn't make it, we had a great time doing our GROWN UP things in Orlando
Visiting the Orlando Museum of Art
Catching a movie at the nearby 4D XD theater
Walking around the lake and taking nature photos (LOVED doing that RIGHT ON PROPERTY)
Enjoying the pool and whirlpool
Beating Mr. S in a game of air hockey and losing to him in basketball (on property)
Visiting the Morse Museum and oohing and ahhing over the beautiful Tiffany glass
Watching the Orlando Eye from our condo as it lit up the skyline
Sneaking out to Ikea, The Mall at Millenia, and the Premium Outlets for a little retail therapy
This was JUST the getaway that we had been hoping for, and with their guarantee you can book and stay with confidence.
Would I do it again?
Well, let's just say I'm looking at homes in Rhode Island NOW for that summer cottage by the shore that we always talk about. I'm just trying to decide between the 3-story waterview home in Narragansett, or that historic house in Newport….or maybe the woodsy cottage on the water that comes with kayaks and stand-up paddleboards to use. The only difficult part of using HomeAway is deciding WHICH of the great properties that I want to stay in.