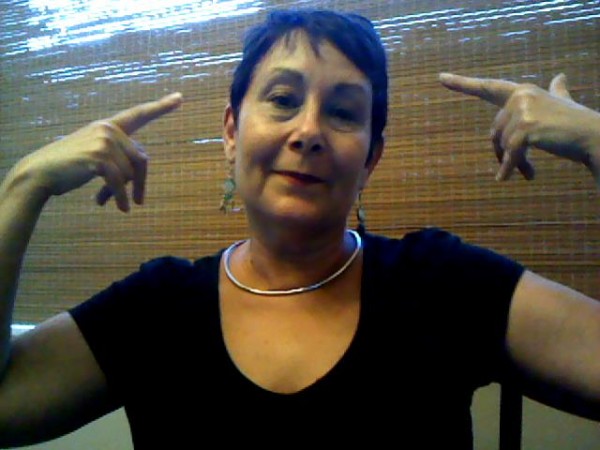 As I struggle with hitting the big 6-0
I find myself standing in front of the mirror pulling this back, lifting these up, and sucking that in. Yes, I suppose that I've always done a little of that, but as I age, the lifting, pulling and sucking it in are happening more often. For me, the most difficult part of getting older is that what's on the outside doesn't always match what's on the inside. I still feel 25, can spend the evening on the dance floor, and can compete in the online world with people half my age, but when I look in the mirror I see the bags under the eyes, sagging jawline and a double chin that seemed to appear overnight.
My curiosity about injectables, plastic surgery and those skin care products that I see behind the counter at the doctor's office have me wanting to learn more. When the American Society for Aesthetic Plastic Surgery asked me to be a writer for their Smart Beauty Guide, I thought…HAVE THEY SEEN WHAT I LOOK LIKE? Followed by, now I'll FINALLY learn what I've been wanting to, and I'll have the luxury to be able to share it with you, and my new readers over on ASAPS new blog.
This is going to be FUN!
Of course, I want to delve into the answers to YOUR questions as well. So, please feel free to e-mail me at: champagneliving(at)gmail.com with your questions or concerns about
Plastic Surgery
MedSpas
Injectables
Lasers
Cosmeceuticals
Skin Care
Weight Loss
Body Contouring
Hair Removal
or ANYTHING that you'd like me to ask a doctor about
Head over to the SMART BEAUTY GUIDE now and check it out (it went live this week), and follow me on twitter and facebook for updates on when my latest stories are LIVE.
This post has been sponsored by the American Society of Aesthetic Plastic Surgery. All opinions are strictly my own.