This year there will be no standing in line, no fighting with crowds over the last TV set on the shelf and no coming home frustrated with as long a list as I went with. NOPE. Instead of heading out shopping this Black Friday I'll be on a series of flights that will take me from Palm Beach, FL through New York, Munich, Germany and finally to Nuremberg, as I board the Viking Longship Njord for my very first river cruise.
I'l be traveling with my cousin Susan, who's been one of my longstanding travel compadres. We room together well, and have always found that we don't get in each other's way on trips. A great travel companion isn't always easy to find, so when you DO meet someone who enjoys to travel in the same manner it makes the trip smoother.
We're both extremely excited about this adventure, especially since not only will we be exploring the Romantic Danube from Nuremberg to Budapest, but it's
CHRISTMAS MARKET TIME!!!
Kinder Eggs and all sorts of goodies will be zipped into my suitcase for the trip home! Yes, in true Champagne Living style I'll be visiting cultural sites, doing a little people watching and of course doing what I do best – SHOPPING. We've been warned that the weather can be a little unpredictable, so I've got plenty of layers for cold weather (thankfully this Florida girl is originally from New England), and we checked the forecast and it looks GREAT! BLACK FRIDAY CAN'T COME SOON ENOUGH!
Follow along as we visit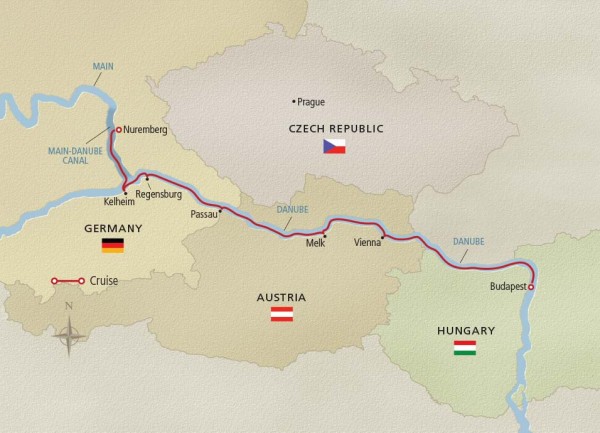 Nuremberg, Germany & the Main Danube Canal
This will be my FIRST trip to Germany and I'm excited about stepping out into the medieval city. There is so much history that surrounds the unofficial capital of the Holy Roman Empire, including the Nazi trials after WWII. After exploring the city with Susie, I'm planning to get back on board our longship as we traverse down the smaller canals from Bamberg to Kelheim venturing out through these historic German towns at stops along the way.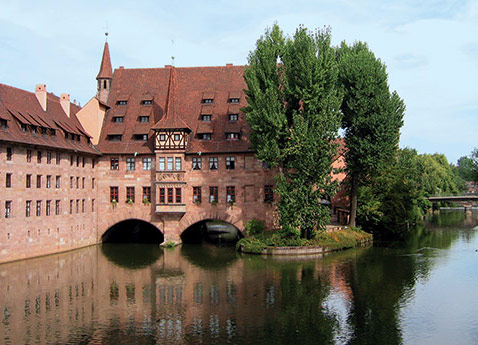 Regensburg & Kelheim
Susie and I will don our new Jambu shoes (great for walking on cobblestoned streets) by the Gothic St Peter's Church, the Old Town Hall and Germany's OLDEST bridge (dating back to the 12th century). I'm hoping that there will be plenty of outdoor Christmas Markets for us to browse through. We plan on having a little fun with the camera and giving you a view of the city from our feet (which at the end of the day may be crying out). We're keeping our fingers crossed that I can figure out how to use the GoPro for this.
Passau
The City of Three Rivers is on our day 4 itinerary, as it sits at the joint of the Danube, Ilz and Inn Rivers. Located on the border of Germany and Austria the city dates back to Neolithic times. I'm already dreaming of eating Lebkuchen,  Glühwein and Bratwurst as the two of us browse through the outdoor stalls of the Christmas Markets.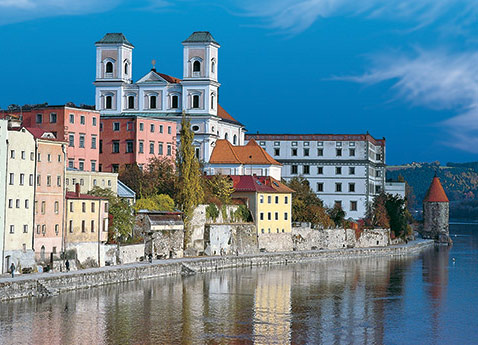 Day 5 and we're in Austria
Our first two cities will be Melk and later in the day Vienna. We'll have the option of enjoying a concert by a Viennese orchestra (Mozart and Strauss of course) as the ship remains docked. This UNESCO world heritage site is full of culture and history and we plan on exploring as much of the area as possible. Of course if you  know me, you knot that I'm daydreaming about Viennese Balls and dressing in flowing gowns….LOL.
Vienna here we come
Susie and I will once again strap on our Jambu shoes as we do a half-day tour of ROMANTIC Vienna. I'm looking forward to visiting Ringstrasse, with it's magnificent palaces and grand residences that circle the medieval Inner Stadt. I'll be sure to pop my head into the State Opera House (and I promise NOT TO SING). I'm trying to talk Susie into taking a horse-drawn fiaker to get Sachertorte for dessert – yes, I plan on returning at LEAST 5 lbs heavier than when I left.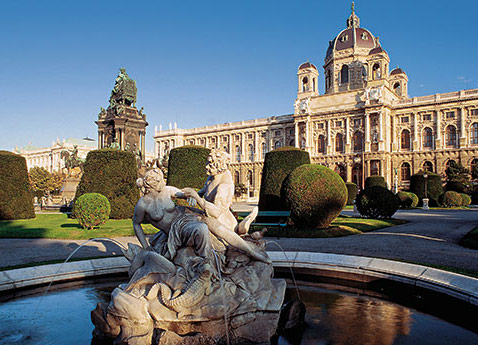 Budapest
Our final desination is Hungary's beautiful capitol city. Cutting through the heart of the city, we'll be able to explore BOTH "Pest" ans well as the "Buda" sides. I've looked over some of the optional tours and I'm thinking that I may go on the Jewish past and present tour (perfect for our pre-Chanukah jaunt). We'll see what the day brings (follow along and you'll know BEFORE everyone who waits to read it on Champagne Living).
Don't forget to follow me on social media on
For more about Viking River Cruises