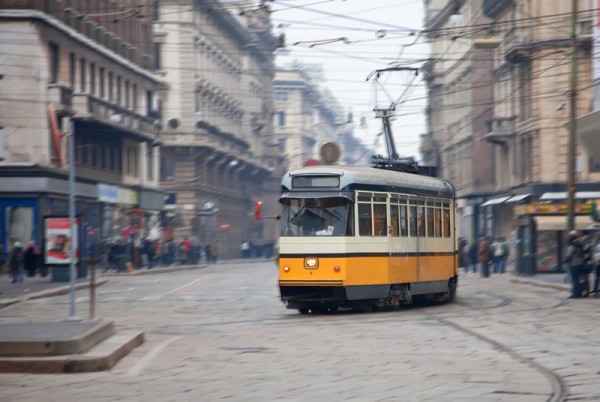 An  Italian vacation will never be complete without visiting one of the country's most beautiful and popular cities – Milan. Who wouldn't love the romantic atmosphere, fashionable people, breathtaking sceneries, and rich culture of the place, right?
But aside from the exciting sceneries in Milan , another thing that you should definitely look out for when visiting this place is the local cuisine. Milan offers a lot of delectable and mouthwatering dishes to weary travelers. Whether you are looking for seafood, meat, pasta, coffee, pastries, or cake, this wonderful city has it all. In addition, the food tastes definitely better if you are dining in a place overlooking the city's tourist hotspots. This post provides a rundown of the most famous Milanese dishes that you should definitely try.
La Buseca – Buseca is an Italian term that refers to a cow's stomach. In other places, this is more commonly known as trip. This part is thoroughly cleaned using cool water, and then cooked in boiling water to make the meat tender. Afterwards, it will be fried in a pan, along with chopped onions, bay leaf, and butter. It is usually sprinkled with Parmesan cheese to add more texture to this dish.
Vegetable soup – This is a common appetizer in Milanese cuisine. Usually, the vegetable soup contains zucchini, celery, potatoes, cabbage, tomatoes, and some pork.
Cotoletta alla Milanese – This meal is made from a breaded calf's rib that is deep fried in thick butter. After frying the ribs, another layer of butter is poured on top of it to add a more delectable aroma and enhance its flavor. However, modern chefs also squeeze lemon to add a zesty twist to the meal. Cotoletta alla Milanese is usually served with rucola, and is popular during the colder months.
Barbajada – Milan also has its very own line of desserts. One of which is an old recipe Barbajada. It was developed by a bartender named Domenico Barbaja in the 19th century. This dessert is made by combining chocolate, coffee, and milk. Barbajada is actually the older version of the Marocchino.
Cassata Siciliana – another Italian dessert, this one is made from sponge cake, thin strips of candy, chocolate filling and tasty Italian ricotta cheese.
Risotto alla Milanese – this is a heavy meal that uses ox marrow, saffron, and rice as the main ingredients. However, you will also encounter other variations of this dish. Some restaurants add beef bouillon, wine, and butter to improve its taste.
Have you tried these dishes before? If so, share your fun stories in the comments section below!
Post written by Chrysty Miles