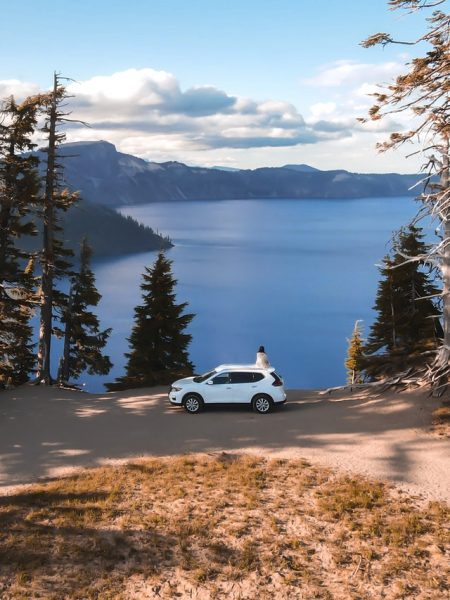 Life in the 21st century can be a bit mad sometimes. We all have so much responsibility – from work, managing schedules with the kids, maintaining the house, caring for pets, and more. All that time we dedicate to these responsibilities really adds up. That's why leisure time is so important. Having space to unwind, relax and rejuvenate will ensure that you're ready to take on any challenges as they come at you. 
Because of all this, any resources that make life easier for us have to be appreciated. The modern automobile stands out as perhaps the most valuable, time-saving resource for families across the globe. For large families with a jam-packed schedule, this automobile will likely be a modern SUV.
In this informative blog, we'll unpack the growing versatility of the Sports Utility Vehicle, or SUV, and how these vehicles have been absolute game-changers for modern drivers and families of all sizes.
Emerging Trends in Technology – Electric SUVs
A new trend in the car industry is the electric SUV. 
In the recent past, electric vehicles have tended to be, well, on the smaller side. Electric sedans and hatchbacks were available, but that left those who preferred larger cars disappointed and out in the cold.
Over recent years, however, car manufacturers have responded to this growing demand in the market for larger hybrid and electric vehicles, which is why we now have electric SUVs.
These cars offer the size and power of a traditional SUV but have the added bonus of being fully electric. With no emissions, they are perfect for the conscientious car driver who cares about their impact on the environment but still wishes to see themselves in a strong and versatile vehicle.
Electric SUVs also have no fuel costs, and servicing is much easier and simpler due to the absence of a mechanical, combustion engine. This means maintenance costs are much lower, too. 
Storage Space and Cabin Room
SUVs also offer more storage space when compared to smaller cars. They have larger boot or trunk space, so you can store more on the go. This is usually beneficial to families who need to fit multiple bags during shopping trips or are looking to head out on the open road for camping or hiking getaways too.
Speaking of weekend getaways, if the interior storage of your vehicle is not enough, SUVs can also get fitted with roof storage solutions or even a tow bar, meaning that you could tow a trailer for even greater convenience and versatility during long road trips or moving days too.
In addition to more storage space, SUVs offer a premium experience when it comes to cabin room, legroom, and passenger room. Due to their larger size, you can travel in comfort without feeling cramped or cooped up.
New Safety Technology
Larger cars tend to be safer than their smaller counterparts.  This is essential because they are more likely to withstand an impact like a collision with another car or object. 
SUVs also come with brilliant safety ratings, so you can rest assured that you and your passengers will be safe on the road. Some of the more notable advanced safety technology features available in SUVs today include emergency braking systems, lane drift alerts, reversing cameras, and collision alerts just to name a few. 
Reliable, Dependable, and Well-Made
Larger SUVs are so dependable and reliable that you can pretty much drive them for thousands upon thousands of kilometers, as long as they get serviced by a qualified and licensed mechanic according to the manufacturer's specifications. A breakdown would be a rare thing indeed with these sturdy beasts. 
Feel Confident and in Control
Another benefit of SUVs is that they're considerably raised up from the ground, especially when compared to sedans or hatches. This is perfect for those that like to feel confident and in control when they drive. 
It can often be nerve-wracking when driving a smaller car and sharing the road with trucks and buses. An SUV is a perfect solution for those who want to do away with any anxieties here and want to ensure that they feel consistently confident on the road.
Summing Up
From new electric SUVs to their safety systems, storage considerations, and their general presence on the roads, it's clear to see why these vehicles are a growing favorite amongst modern, conscientious drivers.