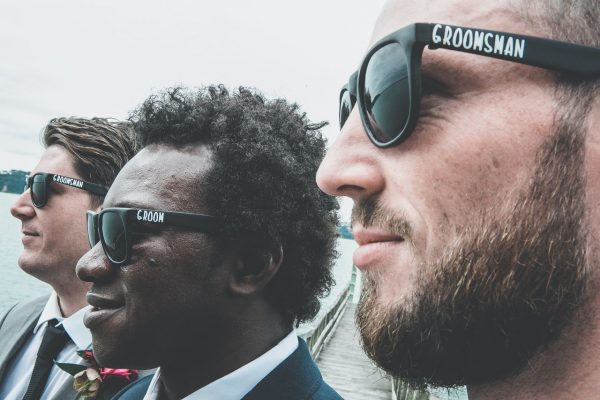 The men in the wedding often take a back seat to the ladies. Sometimes it can even feel like they are an afterthought to the bride and the bridesmaids. Planning a luxury wedding is all about the details. However, most wedding gift lists for the wedding party include the usual watches and ties. While these are lovely gifts, they can tend to feel as impersonal as one of these do for a dad for Father's Day. The most important thing is to create an individualized experience so that each of the men in your wedding feel like they got something they will love. What can you do to think outside the box and give the groomsmen something more modern? Check out this list to learn more.
Subscription Boxes
Nowadays, you can get almost anything as a subscription. Why not give all the men in the wedding party a subscription for meat? There are jerky subscription boxes like Sumo Jerky and fresh meat ones like Butcher Box. You could gift them each a subscription to a cigar of the month, or even hot sauce of the month boxes. Each month they'll get something new from the subscription and can thank you all year long.
Tickets to a Sporting Event
Most men love sports. Some are into basketball, while others love a good American football game. No matter the sport, surprise the fans in your wedding party with tickets to a sporting event in their city. It'll be a great way to tell them you appreciate their love and support for your wedding and marriage. By picking their favorite sport, you'll show them that you care about them. Gift them each two tickets, and maybe they'll invite you as their plus one.
Go Pro Camera
Adventure-seekers love gifts like this. If your groomsmen spend their time skiing the highest mountains or biking through jungles, a GoPro camera would be a better choice for a gift than a tie. Your luxury wedding can include higher-end gifts like this if you want to not only impress your wedding party but make them feel appreciated.
Designer Clothes
There is at least one man among you that has a thing for designer clothes, designer shoes, and a great men's designer scarf. For the fashionistas, that tie or a new set of cufflinks could be the perfect gift. Or you could take it one step further and get them a designer shirt or new pair of designer shoes. You can easily surprise them if you use the measurements during their tuxedo fitting to find them something that will fit. You know them best, so use that to your advantage to find them just the right gift.
Personalized Beer Mugs
If the men in your wedding are beer connoisseurs, then personalize a big beer mug just for them. It'll be a gift they can appreciate just as much as they do a dark ale. Add in a gift card to a great local brewery, and you have the perfect gift. For the men who are more into whiskey shots, you can easily get a set of shot glasses personalized for each of them along with a bottle of the best whiskey. Your guys will appreciate this so much more than a new pair of cufflinks.
Knives
For the chefs among you, a great set of kitchen knives is a fantastic wedding party gift. For the outdoorsmen, a good quality pocket knife or hunting knife could make a great gift as well. There are plenty of ways to personalize either of these gifts. You can get the hilt engraved, the butcher block engraved, or have the case or holder engraved. Make it personal, so the guys know how much you appreciate them. While it may feel easier to get everyone the same gift, you'll make a bigger impression if you find something unique for each of the guys.
Conclusion
Luxury weddings give you the opportunity to create an individualized experience for your groomsmen. Think about each of them, what you know about them, and use that information to select the best gift. Whether you gift them tickets to a pro basketball game or a subscription for their favorite meats every month, you can't go wrong with any of these unique ideas.