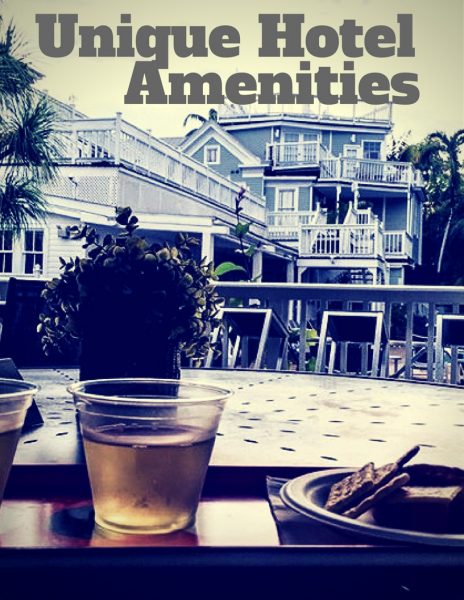 There are your standard vacations and there are vacations that you will remember for the rest of your life. Of course you'll remember that trip to Paris you've been planning since you first read A Moveable Feast in High School (or like me swooned over Maurice Chevalier and Leslie Caron in Gigi), but what if I told you that there are HOTELS that offer free or unusual amenities that could turn your vacation into something EXTRA special?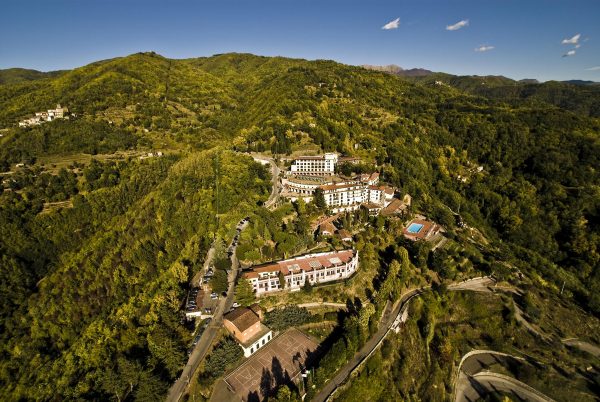 Heading to Tuscany, Italy?
Learn to Make Pastries at Renaissance Tuscany Il Ciocco Resort & Spa
Nestled on the hill of an expansive two-mile estate in the heart of Italy's most beloved region, Tuscany, the Renaissance Tuscany Il Ciocco Resort & Spa overlooks the mountainous Serchio Valley, one of the most unexplored areas of Italy. Upon arrival to the property, guests can grab a bite or enjoy local home-made snacks like fried sage leaves at Nour Lounge, located right in the lobby. In addition, every Thursday in the lobby, guests can enjoy a pastry making demonstration presented by the resort's pastisseur and every Friday, guests can start off their weekend with a wine tasting presented by local vintner Gabriele Da Prato.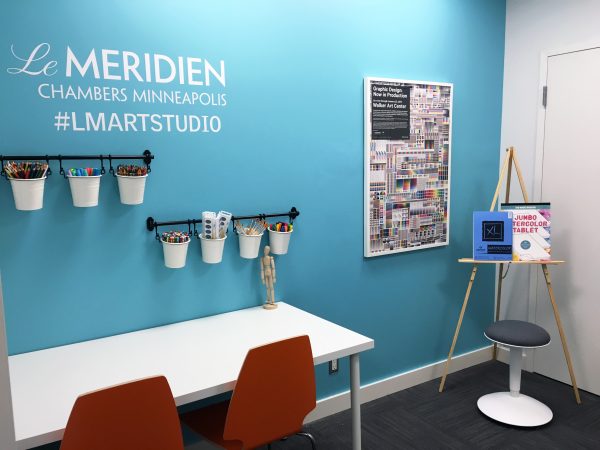 Art for art's sake
Channel Your Inner Picasso in the Art Room at Le Méridien Chambers Minneapolis
Located in the heart of a city known as the art capital of the Midwest, Le Méridien Chambers Minneapolis immerses guests in Minneapolis' art scene from the moment they walk through the door. In addition to an on-property gallery and an interactive 'art-o'mat' in the lobby (a repurposed cigarette vending machine that dispenses colorful artifacts donated by artists from around the world), the hotel just launched an Art Room that inspires travelers to get creative with supplies such as colored pencils, watercolor paints, charcoals sketch pads, easels and more. The Art Room is complimentary for hotel guests and a great place to meet like-minded travelers with a penchant for art.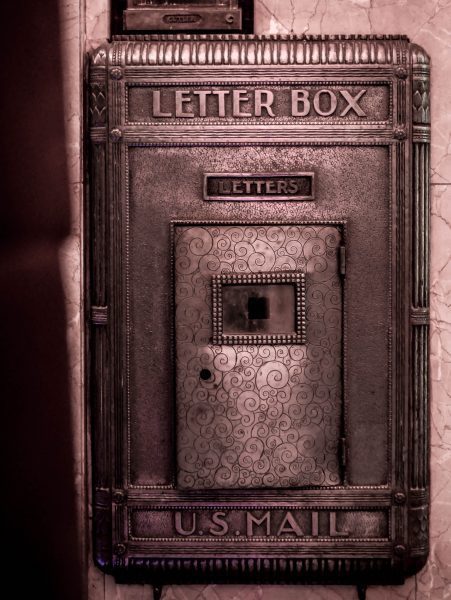 It's time to get dressed in your best seersucker in Minnesota
A Gatsby-Esque Surprise at W Minneapolis – The Foshay  | Minnesota
W Minneapolis – The Foshay occupies the original Foshay Tower – Minnesota's first skyscraper- and welcomes guests with an art deco-inspired entrance that features original design elements from the roaring 1920's. Just behind the hotel's the welcome desk, an original mailbox from the Great Gatsby era beckons guests with the opening slightly ajar. An envelope inside contains an invite to an exclusive #WInsiderExperience — complimentary cocktails at the speakeasy-style Prohibition bar located on the hotel's the 27th floor, where guests can enjoy sweeping city views in a sexy, sultry setting. Fun fact: Prohibition was originally designed to be the private pied-à-terre of the building infamous develop Wilbur Foshay.
As if Key West, Florida alone wasn't amazing…
4:20 Wine and Cheese Happy Hour at NYAH
Consisting of seven traditional conch-style houses and built from the foundation of three individual bed and breakfasts, NYAH blends Victorian and Caribbean architectural design. When you see NYAH from the outside, you'll think it's a small Bed & Breakfast, but you'll be surprised to find how expansive the property actually is when you enter the lobby as guests will instantly see the hotel's three pools and two Jacuzzis.  With multi-colored LED reception desks and chic furniture, NYAH's lobby gives off a modern millennial vibe in a tropical setting. Guests will be welcomed with the smell of fresh Starbucks coffee brewing, as it is available for guests 24/7. In addition, the property also offers a daily wine and cheese happy hour at the lobby everyday at 4:20 p.m. Talk about a getaway in paradise!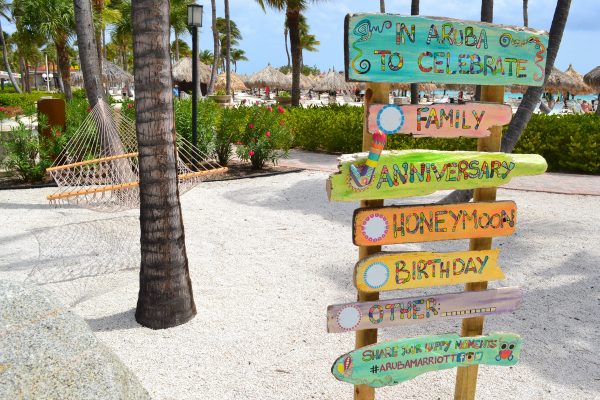 You know that Aruba is my favorite island – Palm Beach, Aruba
Find Your Happy Place at Aruba Marriott Resort & Stellaris Casino
Aruba Marriott Resort & Stellaris Casino recently introduced a hammock garden called The Happy Zone where guests can relax, take in the serene Palm Beach surroundings, and via locally-painted, colorful driftwood signs, can denote what is making them happy on the 'One Happy Island' – such as family, friends, a birthday or honeymoon, etc. and they can post a photo on social media to win fun prizes like a free round of drinks at the swim-up bar. Local artist, Maja Lepsanovic, who created the signs aimed to represent the unique colors of Aruba with a fun and playful look. Maja's paintings incorporate animals such as geckos and owls, along with different painting techniques and materials such as stones, pearls, and bamboo. Time to get Happy!