Many people's daily routines include using heat styling devices like the flat iron, blow dryer, and curling iron. But as time passes, that heat can become intolerable. How can you tell when hair is crisped rather than styled? Heat damage is a typical problem nowadays! You're correct if you think getting your hair blow-dried daily has made it dull.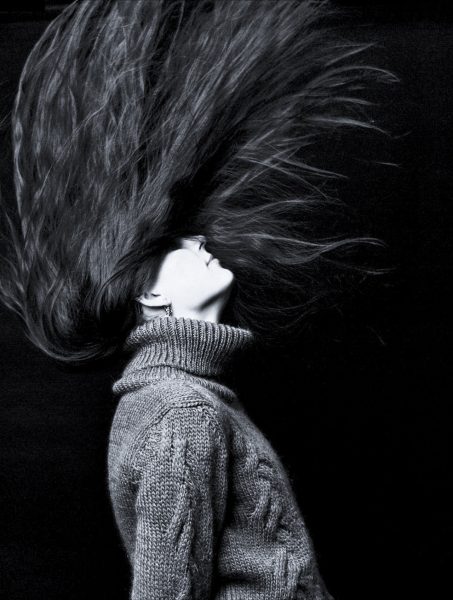 The breakdown of the hair cuticle results in weakened hair. The cuticle, or outer layer, shields the cortex, making hair glossy while guarding against mechanical and harmful chemicals. Your hair's durability, adaptability, and color come from the cortex. A breach in the barrier makes it possible for wreckage to happen.
So, it's important to understand this heat damage! Let's examine the most common symptoms, causes, and solutions for treating heat-damaged hair in order to restore your hair's quality.
Why do hair strands get heat-damaged?
According to an analysis by InStyle, frizz is the most frequently reported hair problem, which accounts for 63%. Additionally, breakage or broken ends and roughness account for 60% and 55%, respectively. Heat is frequently the main cause of weakened hair, which appears frizzy, lifeless, and snappy.
The three links that render every strand of hair are protein (79%) that offers hair its form and order, water (17%), and fats and oils (4%) that serve as an adhesive that helps lock the hair's framework intact while rendering it water resistant.
These connective tissues "wake up" when you apply heat to style your hair, which causes them to stretch, tighten, and reconstruct. In order to give your hair complete protection from breakage due to heat styling, consider using an anti-breakage shampoo.
What are the symptoms of heat-damaged hair?
Uneven or altered texture
By running your fingers across your hair, you may examine if your hair's texture has changed. Heat-damaged wavy locks could compromise their buoyancy and springiness instead of recovering. Straight hair that has been affected can change its texture from soft and silky to brittle and harsh. Hair exposed to heat damage can appear singed or distressed at the tips.
Split ends
Due to the frequent application of heat styling tools, which reduces the hair's capacity to hold moisture, hair that has been affected by heat forfeits its suppleness. Dehydrated hair gets coarser and more challenging to manage, frequently leading to split ends.
How to treat heat-damaged hair?
You can try the following damaged hair remedies if you're not willing to undertake major modifications to your hair:
Your hair will be moisturized and appear smoother by closing the hair cuticles when you use a once-a-week deeply conditioning mask for no less than twenty to thirty minutes.
Invest in high-quality hair products, such as heat-protective items, leave-in treatments, hair oils like argan or marula oil, shampoo, and conditioner designed for your particular hair texture.
Set up routine trimmings. Although it may seem paradoxical to routinely trim your hair if you're attempting to grow it out, doing so is necessary for the well-being of your hair to get rid of any split ends. Doing this can prevent the splits from climbing onto the hair strand and causing further harm.
Your hair can regenerate whether it has endured days or months of heat damage. To regain the durable, beautiful, and vibrant locks you deserve, follow these therapeutic solutions above.