We all face the inevitable signs of aging—wrinkles, fine lines, and sagging skin. While we can't stop the clock, we can certainly slow down its impact on our skin. The key is understanding what happens beneath the surface as we age and taking proactive steps to maintain a youthful appearance. So, let's explore the factors that contribute to aging and equip ourselves with effective strategies to keep our skin looking as young as we feel on the inside!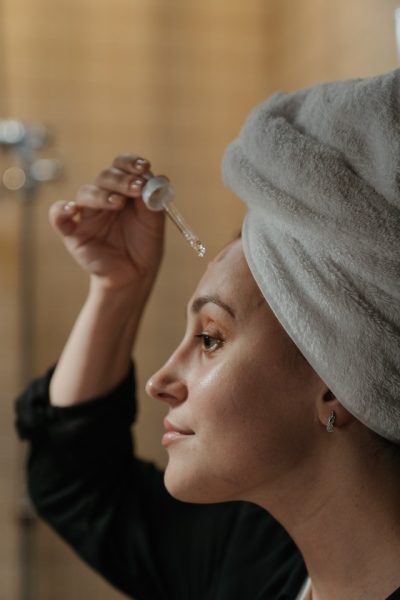 The Science Behind Youthful and Aging Skin
Collagen and elastin are the building blocks of youthful skin. Think of collagen as the scaffolding that holds up a building; it provides the structure that keeps your skin firm. Elastin, on the other hand, gives your skin its bounce-back quality, allowing it to return to its original state after being stretched or contracted. As we age, environmental factors like sun exposure, pollution, and even stress, along with lifestyle choices like smoking or poor diet, can accelerate the depletion of these vital proteins. The result is a loss of firmness, reduced elasticity, and the unwelcome appearance of wrinkles and fine lines.
Sunscreen: The Daily Essential
Sunscreen is more than just a beach bag staple; it's a daily essential for anyone serious about anti-aging. Harmful UV rays from the sun can accelerate the breakdown of collagen and elastin, leading to premature aging. A dermatologist's recommendation is to use a broad-spectrum SPF 30 sunscreen every single day, regardless of the weather. For more expert skincare advice, check out this dermatologist-approved guide.
Vitamin C Serum: The Antioxidant Powerhouse
Vitamin C isn't just for fighting off colds; it's a powerful ingredient in the skincare world. This potent antioxidant neutralizes free radicals, which are unstable molecules that can damage collagen and lead to aging skin. A daily application of a high-quality vitamin C serum can not only boost collagen production but also reduce pigmentation, improve skin texture, and add a radiant glow to your complexion.
Retinol: The Nighttime Warrior
Retinol is the skincare equivalent of a Swiss Army knife. This vitamin A derivative is renowned for its multi-faceted anti-aging benefits. It stimulates collagen production, accelerates cell turnover, and unclogs pores, reducing the appearance of wrinkles, fine lines, and even acne. However, retinol can be potent, so it's recommended to begin with a lower concentration and gradually work your way up to give your skin time to adjust.
Moisturizer: The Hydration Station
Never underestimate the power of a good moisturizer. Keeping your skin adequately hydrated is crucial for maintaining its youthful appearance. Look for moisturizers that contain hyaluronic acid, a molecule capable of holding up to 1,000 times its weight in water. This super hydrator helps to keep the skin plump, thereby reducing the appearance of fine lines and making your skin look refreshed.
Tackling Acne and Acne Scars
Acne isn't just a teenage dilemma; it can be a lifelong issue that requires ongoing management. Here's how to tackle it:
Acne Laser Treatments
Laser treatments are the sharpshooters of skincare—they target the problem right at its source. These treatments focus on the bacteria that cause acne and also stimulate the skin's natural healing process, making them effective for reducing acne scars as well.
Chemical Peels
Chemical peels are a reset button for your skin. They remove the top layer of skin to reveal a smoother, more even complexion underneath. They're particularly effective for treating acne scars, hyperpigmentation, and even fine lines.
Acne Medications
For those stubborn pimples that refuse to go away, over-the-counter medications containing benzoyl peroxide or salicylic acid can be your skin's best friends. For more severe or persistent cases, don't hesitate to get a dermatologist's recommendation.
The Takeaway
Aging is a natural part of life, but there are ways to retain a youthful bounce and flawless complexion as you get older. With the right skincare regimen and a little diligence, you can maintain youthful, glowing skin at any age. From daily sunscreen application to specialized treatments for acne and acne scars, there are multiple options to explore for keeping your skin in top condition.