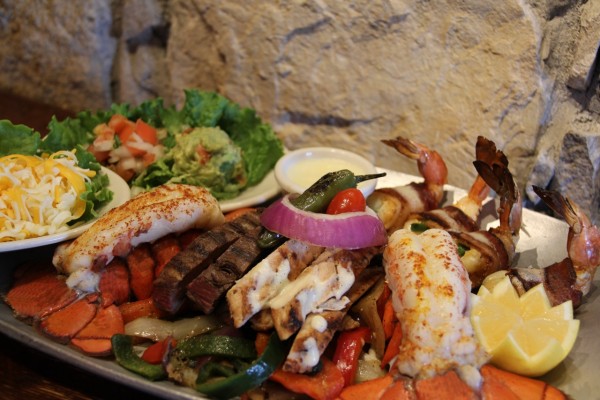 Forget the flowers and candy. For Valentine's Day I'd rather be taken out for dinner. I don't want to shop, cook, serve and clean-up on the 14th. For those of us in South Florida, Uncle Julio's Fine Mexican Food is featuring a lavish platter for two for Valentine's.
OMG – The Plato de Amor has some of my FAVORITE foods, including two succulent 5-6 ounce cold water lobster tails, four jumbo bacon wrapped shrimp brochette, as well as chicken and beef fajitas. The Plato is served with Monterrey vegetables, guacamole, pico de gallo, cheese, sour cream, rice, beans and fresh flour tortillas.
The question is – after seeing that picture and reading the description, can I wait the 10 days to dig in?
This special platter will be available from February 8-17 and is $59.99.
Uncle Julio's Fine Mexican Food is located at
449 Plaza Real in Mizner Park.
Boca Raton, FL
For  more details