Elegant
Ample
Premium
Supple
Durable
Indulgent
Stylish
Casual
Practical
Sumptuous
and that's JUST the beginning
It's no surprise that I'm a handbag and shoe gal.
One peek into my two closets (poor Mr. S…I'm growing into a third walk-in closet and the man only has one) and you'll see shelves of handbags and shoe boxes stacked like a warehouse in the Bronx. As you know by my PREVIOUS posts, one of my ALL time fave handbag maker is Linea Pelle, specifically the Dylan Collection. My newest acquisition is the Dylan East West Tote in Malachite. I needed something large enough to carry my new Chromebook, camera and the USUAL handbag stuffings when I travel. It's become not only a favorite handbag, but the carry-on item that fits just about everything, yet stores under the seat in front of me.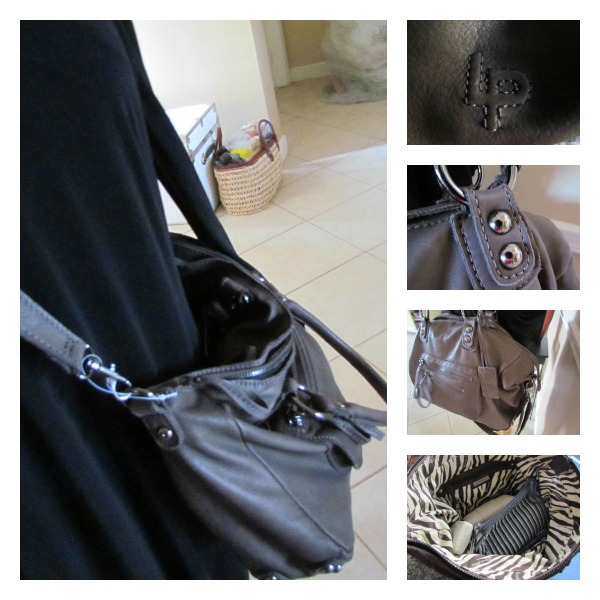 I ADORE how it hangs effortlessly, with soft leather folds that make you want to reach out and touch it. The interior is cavernous (that's a HUGE makeup bag that is shown along with my wallet and sunglasses case). Whether I stuff it to the brim, or I just keep my essentials in it, it still falls PERFECTLY either from my arm, shoulder, or cross-body.

Of course there are all sorts of nooks and crannies to store the LITTLE items, like your keys, cell phone, and anything you might need to grab without sending a scout out searching.
MOST OF ALL, I love having a bag that's casual enough for EVERY DAY, and at the same time luxurious enough to make me know that I own a classic bag.  My next purchase will probably be one of the Dylan Tri-Fold Wallets (I love matching my wallet to my bag) or the Dylan Zip Wallet. I haven't made up my mind yet.
The NEW Dylan Spring Collection is OUT and there are plenty of great styles and colors to complement just about EVERYTHING in your wardrobe.
If you've always wanted a TOP QUALITY handbag, but you want something a bit more casual, for every day use check out the FULL line of Dylan bags at Linea Pelle. Because who wants a great bag that you can only use on special occasions?
GO SHOP AT: Linea Pelle
Fan Linea Pelle on: Facebook
Follow them on: Twitter
Tell them Zippy from Champagne Living sent you!
I received product to facilitate this post. All opinions are strictly my own.