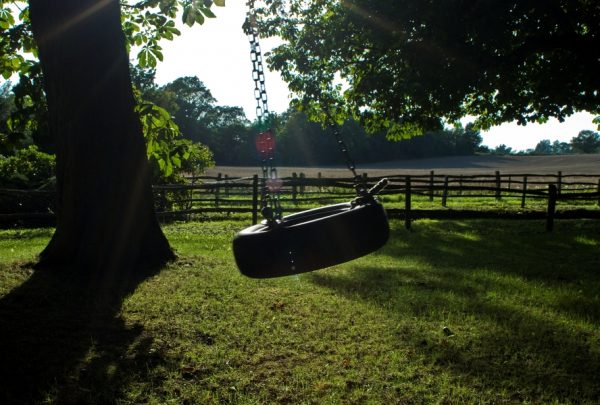 It's Memorial Day Weekend. For many of us it's our first glimpse that summer is on the horizon. Soon the swimming pool will be open, the yard will smell of freshly cut grass, and we'll be spending out days off outside.
Of course, there is nothing quite like a backyard BBQ.  The smell of meat on the grill, the kids running and playing, lounging underneath a lovely tree—it is picture perfect.
Except, of course, when it isn't.  If you are like most of us, your backyard has been neglected since at least October, and there is a lot of room for improvement.  But how can you get your backyard ready for summer entertaining without feeling overwhelmed?  Just follow the tips below.
Outsource Some of the Work
Now, this doesn't mean you have to hire an expensive landscaping company to manicure your lawn.  Instead, look around the neighborhood to see if there are any teens who would be interested in taking care of the more arduous tasks for you in exchange for some spending money.  This will help take some of the burden off of you while giving the teen money to have fun with friends.
Create Centers
Once the basics are taken care of, start thinking about how you want your yard arranged.  If you already have some fixed items, such as a playhouse, allow those to guide you.  Most backyards need at least three different centers: one for grilling, one for lounging, and one for the kids to play in.  Your best bet is to keep the grilling center far enough away from the kids' are that you don't need to worry about injury. 
Add the Plants
To make your yard feel alive, add some living things.  Look for hearty plants that can survive with minimal care if you are looking to make upkeep easy on yourself.  However, growing plants can be a lot of fun, so you might want to opt for some that involve a little more care that you can grow as a family.  Just don't overdo it, otherwise your yard will be harder to use and not so tidy in appearance.
Accessorize
While you don't want to become the crazy person with all the garden decorations, you do want to have a few, fun items, as well as some lighting, to give you yard a feeling of completeness.  Go for interesting, artistic pieces rather than typical kitsch and you should be good.