The reviewer has been compensated in the form of a Best Buy Gift Card and/or received the product/service at a reduced price or for free. *please use #ad in your social media
PLEASE DON'T TOSS OR DONATE YOUR OLD STEREO SPEAKERS UNTIL YOU READ THIS POST.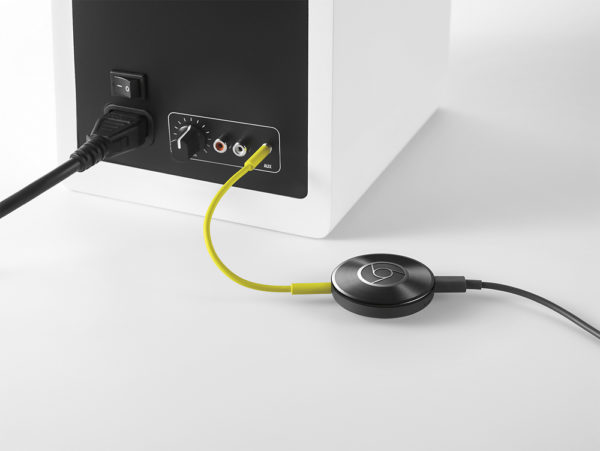 I'll admit that I was fighting Mr. S on this. He loves his old stereo speakers and we both love our radio (because the sound is phenomenal). The problem was that those old dinosaurs may have had superior sound, but they were just collecting dust in the storage unit. We listen almost exclusively to Pandora, so why keep them?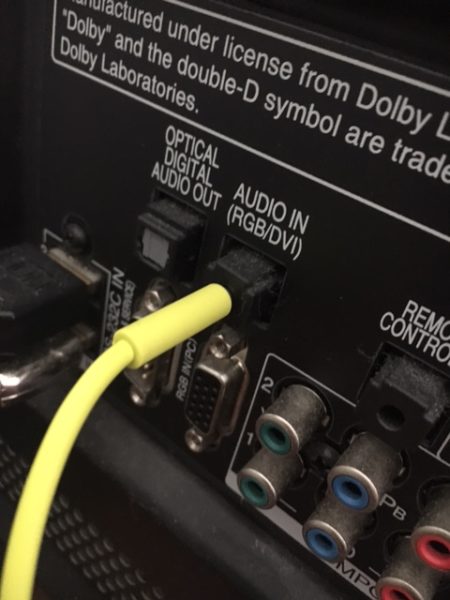 Revive those speakers
I recently received two Google Chromecast Audio devices from Best Buy and figured I'd put them to the test.  I knew this would make Mr. S happy, and if it worked, it would save us a small FORTUNE over bluetooth speakers.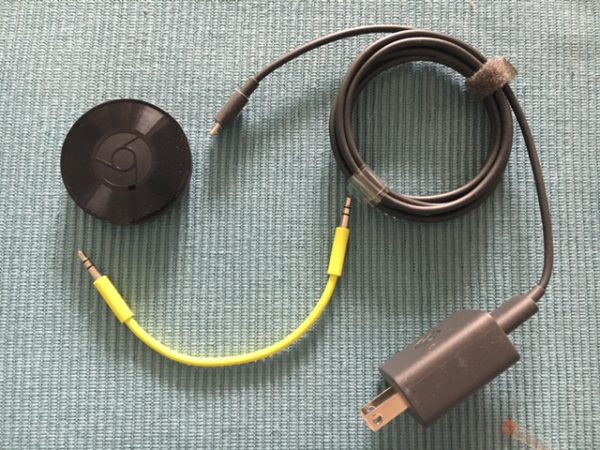 WiFi vs. Bluetooth
I know what you're saying, bluetooth just won't work on my dusty old equipment. Luckily Chromecast Audio uses WiFi instead of Bluetooth, this allows you to stream crystal clear hi res sound on any device that has an Audio input. I tried it on my favorite radio and I plugged it into the television set in the living room to see if that would work as well.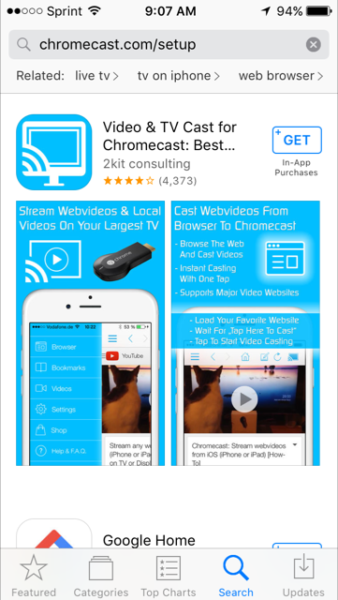 BOTH WORKED PERFECTLY
I was able to stream the music on my phone to each of the devices. It was interesting to not that I was still able to use my phone for calls and texts and it didn't interupt the music coming through the speaker. My phone also acted as a sort of remote control device, allowing me to increase & decrease volume, change channels, pause, etc.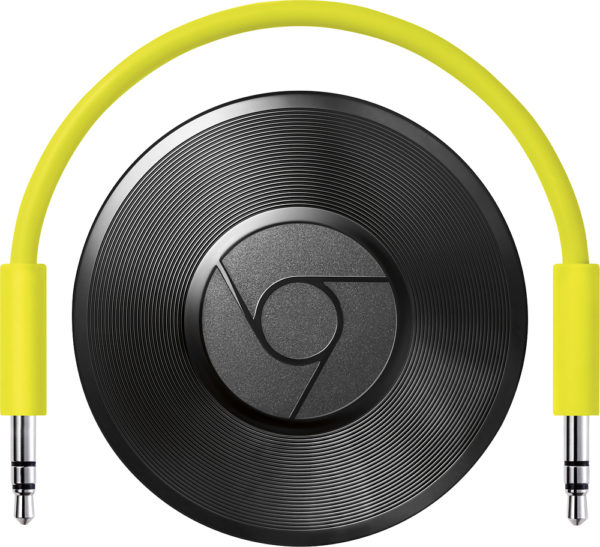 Crystal Clear Sound
I DO have some bluetooth devices, so I was a little wary about how the music would sound coming over Wi-Fi. Interestingly, the sound quality was clear and crisp.
Apps, Apps, Apps
With Chromecast Audio you aren't limited to only one station or app. You'll have access to millions of songs, radio stations, and podcasts through apps like Pandora, Spotify, YouTube Music, and Google Play Music.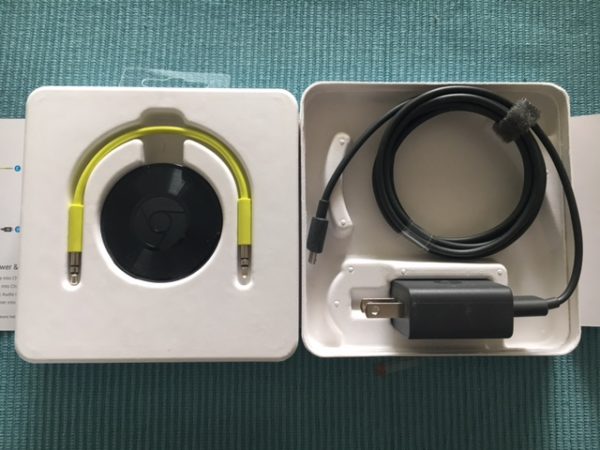 AT $35 per unit you can fill your entire home with music
I even hooked speakers up outside by the pool. I had speakers that were installed before we bought the house, but they were OLD and I just left the wires hanging on the inside wall. I could use these as well as those INSIDE the house and fill the entire house with my favorite tunes. You can sinc them all up by grouping Chromecast Audio devices together so you can listen to the same song on multiple speakers.