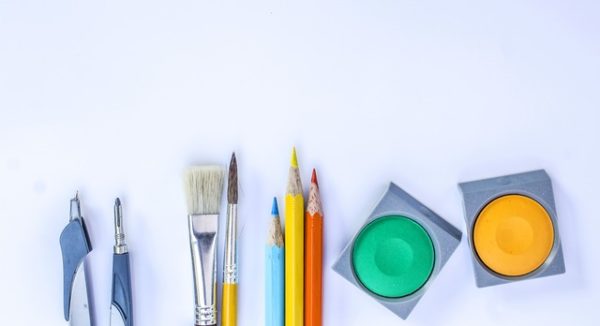 Snow days and rainy day schedules don't end when the holidays are over. If you and the kids are stuck at home because of a snowstorm, don't turn on Netflix. Instead, look through your recyclables and pull out the craft supplies, it's time to get creative!
We have searched some of our favorite blogs for winter arts and crafts  projects the whole family can get in on. What good is a snow day if you don't have a little fun? I remember (some 25-30 years ago) sitting down with Ben and CREATING.
We've chosen some of our favorites here along with the materials needed. Take a peek and see if you have them hanging around the house and then head over to each blog for full directions.
The Egg Carton Penguin
Materials Needed:
Egg carton
Assorted paint brushes
Black paint
Cardstock, white, black and orange
Googly eyes
Stick of glue
Scissors
Pencil
Ribbon, optional
Pom-poms, optional
Pipe cleaners, optional
Directions: available at One Little Project
And just like that, the kiddos have a new group of birdy buddies to play with!
Finger Puppet Brown Bear
Materials Needed:
Cardstock, brown and beige
Pom-poms, brown
Googly eyes
Felt tip pen
Glue stick
Scissors
Pencil
Directions: available at I Heart Crafty Things
After the puppet has dried, have the kids name him and put on a show! They can make the brown bear other bear friends using this same tutorial, and before you know it, they're going to be asking for more arts and crafts time!
Turning Falling Snow into Art: Snow Paint
Materials Needed:
5 Squirt bottles
Water
Food dye (red, orange, yellow, green and blue)
Directions: available at The Sits Girls
You can only build so many snowmen on a snow day before it starts to get a little old. These projects will keep the kids entertained and having fun and will keep you from pulling your hair out.