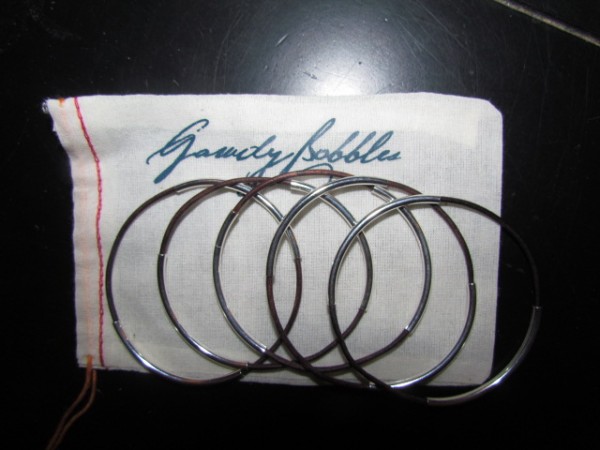 Usually trends that come and go, and come back again irritate me.  I assume they are rotated back into fashion because of a lack of new ideas or inspiration. Not so with the stacked or multiple bracelets that we've been seeing for the past couple of years. I wore stacked silver bracelets that went from my wrist about halfway to my elbow….back in the 70's. The fashion repeated itself in the early 90's and here it is 2012 and it's back again.
Beaded, bangles, cuff or threaded, this trend has it's roots in both ancient Israel as well as Indian culture.
My new favorites are my brown leather with silver bangles by Gawdy Bobbles, and I have a set that I wear stacked with others in my collection.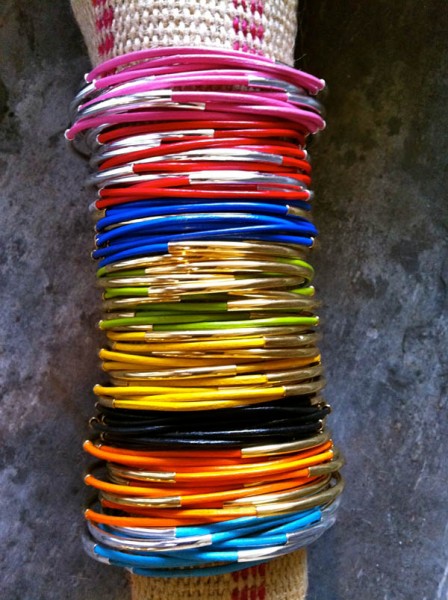 Gawdybobbles design studio specializes in chic and sophisticated jewelry for both women and men. Designer Lynn Kemp creates standout pieces of handcrafted jewelry by using unique combinations of semi-precious stones, pearls and more. Her Gold Studded Leather Bracelet is just one of many amazing products handcrafted locally in Blue Ridge Georgia! Her pieces are truly, unlike any other! Shoppers can also find Gawdybobbles designs in over 375 stores nationwide!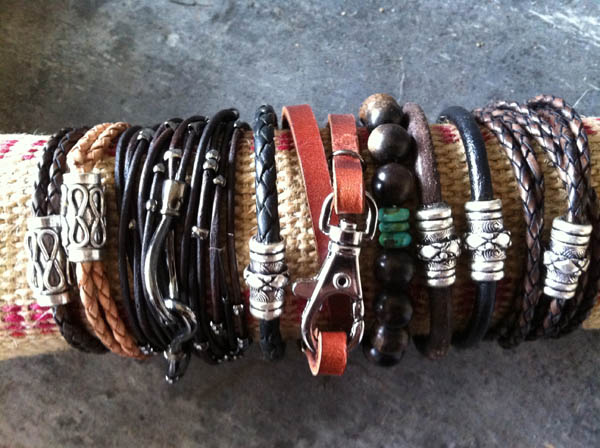 Love them as much as I do? Pick them up at a store near you.
I received product to facilitate this review. All opinions are strictly my own.