This post has been sponsored by Chewy.com
This week Clem the mini bull-terrier turned 14. We didn't make a big fuss out of it, partially because I was out of town and returned later in the day, and partially because he's getting older and I don't like doing things that might surprise or upset him.  For a miniature bully, 14 is O-L-D and I worry.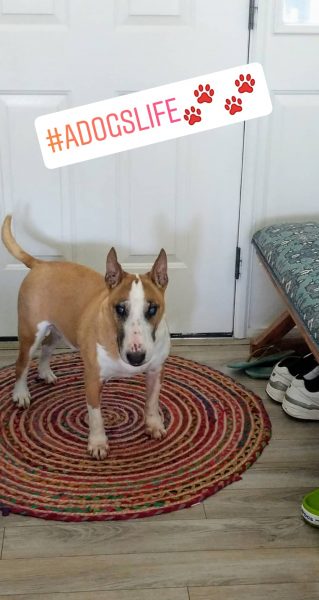 He DID get a special treat for his birthday
While I didn't put a party hat on him or blow up balloons that might pop and surprise him, I did want to give him a very special treat that I knew he'd love.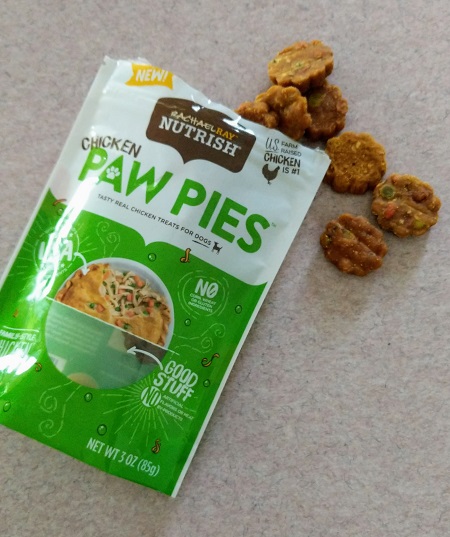 First of all…, that name is EVERYTHING. Rachel Ray has done it again with her fabulous dog treats and Rachael Ray Nutrish Chicken Paw Pies Dog Treats are a dog-delish way to make sure that your pooch, like Clem, gets the nutrition that they need, with the flavor they crave. Made with real, farm-raised chicken as the number one ingredient, this savory snack tastes like your favorite comfort food. Because every bite is free of grains, artificial flavors and meat by-products, you can feel confident that your pup is getting all the yum without any of the stuff you don't want him to eat. Best of all, it's made right here in the United States.
I love that I can order them along with Clem's food, directly from Chewy.com. I always pad his order with extra treats and Chicken Paw Pie on his "grocery list" regularly.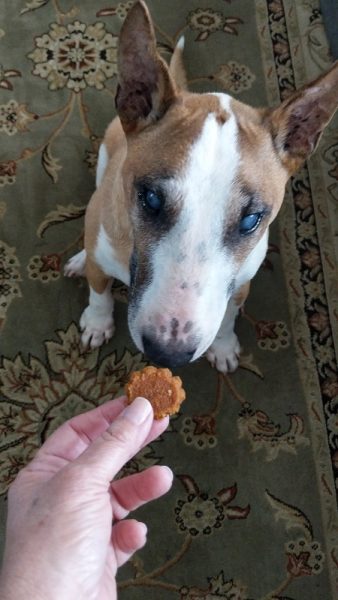 You and your dog will love that they are
USA farm-raised chicken is the #1 ingredient for a safe, tasty treat worth savoring.
Zero grains, glutens, fillers or artificial flavors, colors or preservatives.
Features protein from real meat—with absolutely no by-product or by-product meals.
Easy to break into small pieces, these treats are paw-fect for training.
Made with the world's best ingredients and cooked right here in the USA.
For more information or to order: