I was a guest of the area on a press trip. All opinions are my own.
One of my favorite things to do when I'm traveling solo or with a friend is to spend the day wandering around a great museum. It is one of those pleasures that I don't seem to take the time to do often enough. This past year I visited Old 96 District as well as the Olde English District in northwestern South Carolina and was taken with the variety of art available.
Here are some of my favorites
Chester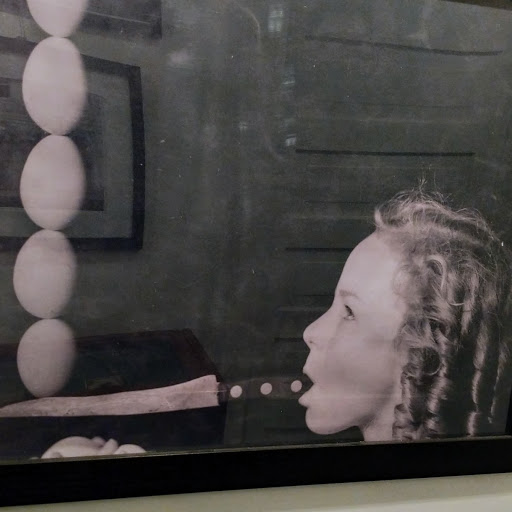 Located in the 1914 Chester County jailhouse, the Chester County Historial Society Museum and Archives offers a collection of both history and art that includes an impressive collection of Catawba pottery. You'll fall in love with the fun Henry O. Nichols collection of photography that dot the walls (they have over 250,000 of them in the collection) that span 79 years of life in Chester County. Don't miss the opportunity to head up to the old jail cells…it's a little eery and a lot of cool!
Greenwood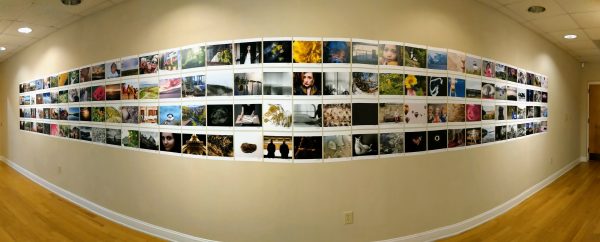 A trip in down Main Street in Uptown Greenwood brings you to the Greenwood Arts Center. I had the pleasure of being there during the #instART2018 exhibition made up of Instagram photos taken and shared by people from all walks of life. The Gallery is beautifully curated and they offer studio space to local artists as well as a clay studio and classrooms.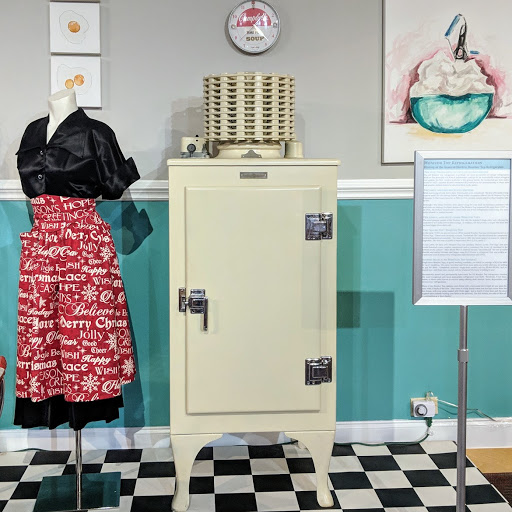 You'll feel like you stepped into a different era…and another era…and another at The Greenwood Museum & Railroad Historical Center. From a fun 1950's kitchen to a stroll down Main Street in the 1900's, this interactive museum will have you rummaging through grandma's treasures when you get home. Be sure to head out back to the old railcars to be transported to a time when travel was elegant.
Edgefield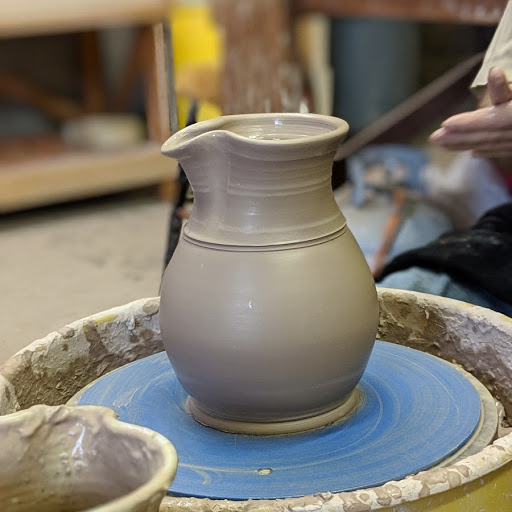 Visit Justin Guy at Phoenix Factory's Old Edgefield Pottery and you'll find not only a working pottery studio that produces clay pieces using traditional techniques, but you'll also find yourself surrounded by pottery from the area dating back 200 years. Justin is a wealth of information when it comes to traditional Edgefield pottery. Don't forget to pick up an original pot made in the studio to bring home.
Lancaster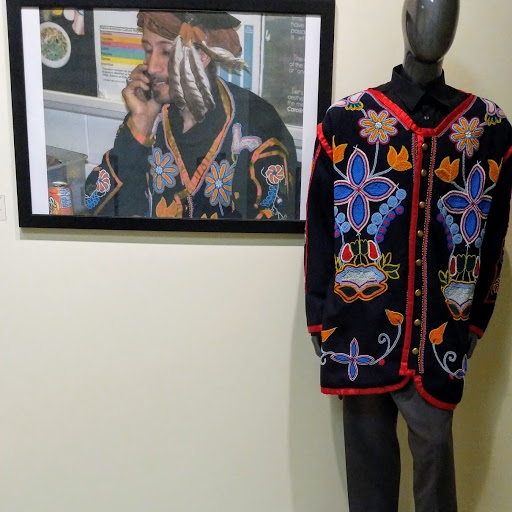 Pottery, Paint, Photography and Fiber Arts with a Native American focus are abundant at the Native American Studies Center. I fell in love with the vibrant fabrics of Dr. Will Moreau Goins that were on exhibit when I visited. Check the schedule for upcoming special events in one of the three galleries. You won't be disappointed.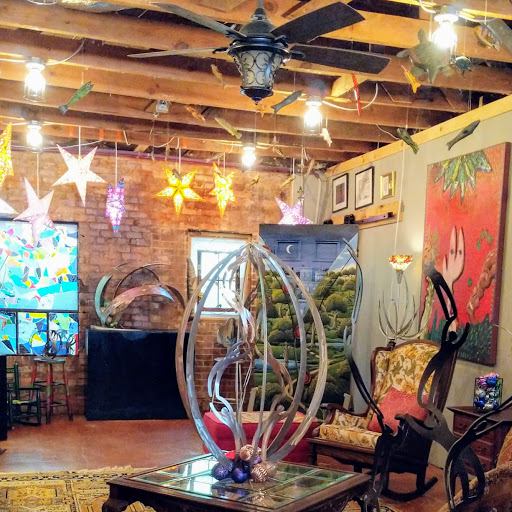 Sculpture Bob Doster's Backstreet Studio is a feast for the senses. Your eyes will dart from beautiful sculptures to lights that fall from the ceiling, fantasies for the garden and more all with a fluidity and flow.
The area is well worth the detour, and you may just find yourself staying longer than you planned.
For more information visit: