Winter is here, or right around the corner, depending on where you live. What a magical time of year, where we get to stay cozied up inside with our loved ones, binge on Hallmark movies (or action if that's your thing), and relax. What you choose to do with that time spent inside is up to you, of course, but consider doing yourself a favor and curating a particular winter skincare routine for yourself. After all, some of us tend to feel "blah" when the weather turns colder and icier, and glowing skin is always a great pick-me-up! So, if you don't already have your winter skin routine nailed down, or even if you do, add in the following tips to make sure you're stepping into the New Year with a full glow-up!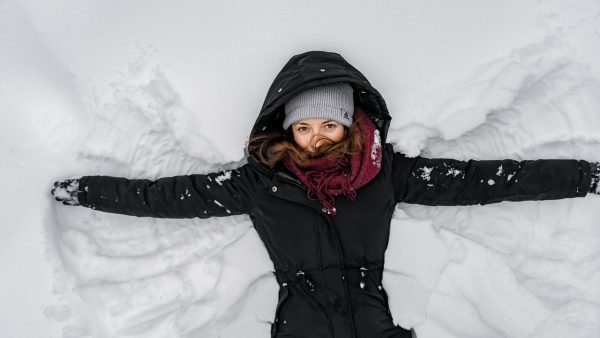 Keep Drinking Your Water 
This time of year tends to tempt us with White Chocolate Mochas, Hot Cocoa, Hot Cider, and more spiced teas than one could mention. Which is not only delicious, but pleasurable – so by all means, drink up! However, just because it's not hot outside like spring and summer doesn't mean you can neglect your daily water intake. When our skin is hydrated, it protects us from fine lines and wrinkles, looking more youthful. So, make sure you continue to drink your eight glasses a day to stay hydrated and keep your skin beautiful.
Get Plenty Of Sleep 
We all know the importance of our beauty rest, and it's even more important in the wintertime. And, as much as daylight savings time can be a genuine bummer, it does make turning in a little earlier every night easier. Even though your schedule quickly fills during the winter with all types of holiday events from Halloween, Thanksgiving, Christmas, and New Year, you still have to prioritize sleep. Sleep helps with cellular regeneration and restoration, so it does wonders for your skin, not to mention other areas of your body. Not only will sleep keep you looking and feeling rested, but it will also give you a leg up on holiday chaos – because you know it happens! 
Keep Up With Your Healthy Lifestyle 
It's all too easy to fall into bad habits during the winter and holiday season. No one is saying you can't enjoy the holiday cookies and an extra serving of mashed potatoes, but make sure you make healthy choices between all that. Continue eating healthy while you're at home, and if you know you're going to indulge a lot, it's worth eating plant-based at home to counteract some of the other indulgences. 
Stay up on your workout routines as well. While it's easier to find the motivation to stay physical when the sun is shining, and it's warm outside, you can still get your workout on at home. There are plenty of apps to download or Youtube videos you can watch from the comfort of your living room to get you moving and feeling your best. Healthy eating and physical exercise have a significant impact on your skin. 
Make Sure To Moisturize 
Winter weather is drying and can be incredibly harsh on your skin. You need to be conscious of moisturizing and hydrating your skin daily. Not only that, you should moisturize in the morning and at night. While the heavier creams will be too oily for daytime wear, they are imperative in combating harsh winter weather overnight. So before you lay your head down on that pillow, make sure you've hydrated your face with a cream that works for your skin type and skin's needs. There are plenty of dermatologist recommended moisturizers even in your local pharmacy or grocery store to choose from if you don't know where to start. 
Visit A Dermatologist 
With the winter weather mentioned above, your skin can develop new issues like cracking or redness. Even if you feel like your skin is looking pretty good, it's worth visiting a dermatologist with each season change for a check-in. They can notice things you may not have and guide you in the right direction. A dermatologist can also prescribe topical medications (or oral if necessary) to address any winter skin issues you may be dealing with.
We only get one body that we can protect, and it's just as essential to protect the skin we're in. Recognizing that your skin needs are different during the colder months than the warmer ones is an important step towards having healthy, beautiful skin year-round. And, no matter what time of year it is, don't forget your SPF!