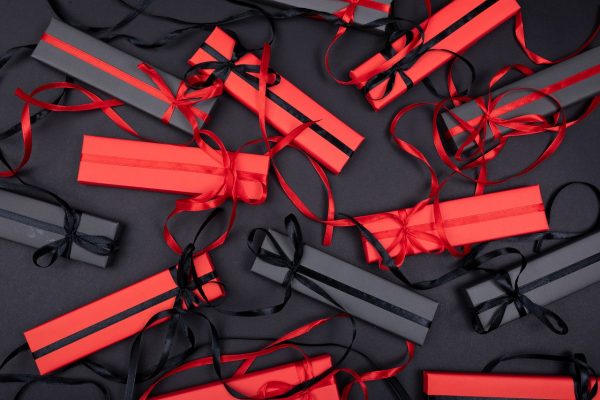 Becoming a freelancer, creating a side gig, and starting a business have become so common that you're bound to have a few entrepreneurs in your circle. If you know anything about being the boss, you know that it's a time-consuming and expensive role. If you have family or friends that are aspiring or currently an entrepreneur, keep their professional lives in mind as you shop for gifts this holiday season. 
Investing in their profession shows your support and makes their job more manageable. If you're not sure what to buy an entrepreneur for the holidays, this gift guide will provide inspiration. 
Cash
Giving someone money may feel meaningless, but for entrepreneurs, it's a godsend. Many of them operate on a tight budget. So, any extra cash they can access comes in handy.  
Mobile Devices
No matter what type of business you run, you'll need the right technology to be successful. That includes mobile devices like laptops, tablets, and smartphones. They enable entrepreneurs to handle online business tasks on the go. As technology is often expensive and constantly updating, buying the latest mobile device model will certainly be appreciated. 
Health And Wellness Products
Running your own business is physically and emotionally stressful. It can cause entrepreneurs to neglect their health and wellness.  Why not help them remember to prioritize by purchasing health and wellness products this holiday season? Whether you buy plants and aromatherapy diffusers for their office or pay for a gym membership or spa package, it can be just what they need to decompress and prioritize their well-being. 
Software And Professional Services
There are a lot of tech resources for businesses to streamline processes, save money, improve productivity, and increase sales. Be that as it may, purchasing these services, software, and applications is costly. You can help out the entrepreneur in your life by buying it for them. For instance, if you have a friend with an FBA Amazon business, you can purchase seller tools to aide you such as the Amazon forecast for them, to manage inventory and improve sales. 
Books on Business
You can never know too much about running a business. The more knowledge you have, the better equipped you are to manage your brand, navigate issues, and reach success. There's no shortage of books on business to choose from to help entrepreneurs get the knowledge they need to grow. With so many books on the market, it's best to ask your friend or family member which ones they've read, so you don't purchase something they already have.
Professional Lessons
Learning new skills can enhance your experience as a professional and as a business. Unfortunately, paying for college courses and online lessons is expensive. If you're looking for the perfect gift for an entrepreneur, you can cover the cost of a professional course for them. You can choose from a broad range of topics or ask them their learning interests and find lessons that align with those goals. 
At-Home Services
Being successful as an entrepreneur can sometimes translate into neglecting your home life. Everything from cooking to cleaning tends to fall by the wayside, leaving you with a messy living space and an expensive takeout bill. Help the entrepreneur in your life out by buying at-home services to make things more manageable. 
You can purchase meal delivery kits to make cooking easier or residential cleaning services to clean and organize the home. While you may not be able to afford a weekly or recurring package, giving them a little help, even one or two days out of the week, can make a big difference.
The holidays are just around the corner. Naturally, you want to purchase gifts for loved ones that they'll cherish forever. With so many products out there, narrowing down your options can be stressful. One way of reducing the stress of gift-giving is to consider the person's profession. Entrepreneurs mainly could always use something that will help them grow their business. By purchasing any of the items listed above, you're saving them time and money while showing your support for their dreams.