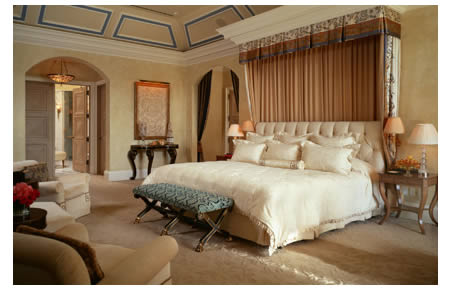 It's no secret that I travel a LOT and always try to get the biggest bang for my buck.  Even when staying on someone else's dime for a press trip or a conference I've been known to get my flight upgraded for first class or go from a room next to the elevator to the concierge floor. My BIGGEST SECRET? Just Ask! Asking in the nicest way possible has gotten me suites in Las Vegas and a room overlooking the Tuileries in Paris.
While this and my other methods get me first class treatment when I'm on a ramen noodle budget, there is are some important steps to take even BEFORE you get to the front desk and WOW the staff….YOU HAVE TO FIND THE RIGHT HOTELS!
There, I've said it. Realistically, you can't check in to a Motel 6 and ask for a non-existent upgrade, so how do you choose?
1. Join EVER HOTEL CHAIN'S frequent-stay club that you can find. Even if you do it the day before you arrive – you'll be a member. Last week in San Francisco Disney/Pixar put us up at the beautiful boutique-style Hotel Palomar in San Francisco. Because it's a Kimpton Hotel and I held a Kimpton InTouch membership – I was offered FREE WiFi and a "Raid the Mini Bar" card right off the bat. I didn't have to ask, smile, tip or beg.
2. Do a little research on your chosen hotel. Even if you're booking through Priceline, you'll be able to get an idea of the quality of the hotel via photos. If all they show on their site is a photo of the front desk or a bed (and not the entire room) – WALK AWAY. There's a reason they're only showing you these few things.
3. Ask to SEE THE ROOM before you check-in. Nothing is worse than signing on the dotted line, only to get to your room and find cigarette holes in the carpet and that stale smell in the air. UGH.
4. Choose a newer hotel. While I love quaint when it comes to a B&B, I want my hotel to be NEW. You'll have a better shot at it being luxurious (ignore this if you're staying at the Ritz, Pierre, etc. – because you'll be PAYING big money for GORGEOUS).
5. Location, location, location – If you're planning on walking or taking public transportation on your vacation or business trip you want to have easy access to everything and everyplace. My first criteria – FOOD. I want to be able to wake up and walk to a fabulous spot for breakfast. That's how I start my day, and while room service is nice, I still enjoy sitting down at a table with full service.
6. Bottom line – You've chosen your hotel, the ratings are GREAT, it's smack in the middle of where you want to be with a fabulous view….now go get it for LESS! Cross-check the prices. While many companies may say that their web prices are the lowest, that's not always the case. Pick up the phone – call the 800 number, call the hotel directly (they have the most flexibility). Be sure to let them know that you're an AAA, AARP or other member for an even BETTER price. I keep checking back even AFTER I've booked as if a hotel isn't fully booked the prices will start dropping. I simply call back and ask them to price match.
7. Moving up – If a hotel has more than ONE class of room, you should ALWAYS ask for an upgrade. ALWAYS! They may have a promotion (ask), if a better room is empty, I've been bumped up just for asking (and yes, I always let them know that I'm willing to change rooms at the last minute if it's nicer). If it's a birthday, anniversary, first vacation in years, etc. TELL THE RESERVATIONS MANAGER. I've had bottles of wine, fruit or spa treatments added to my room. **You may be told that you have to pay a slight fee for an upgrade. In some cases it's a great deal and worth it, especially if the upgrade includes food, WiFi, the concierge lounge (free drinks and snacks, free breakfast, etc.).
8. Add it on – While a hotel may be totally booked when you check-in, there's nothing preventing them for giving you a voucher in the restaurant for a nice meal, a spa treatment or a drink at the bar. Again – ask, ask, ask.
9. Not what you expected? – COMPLAIN! While you hear about the fabulous places I've been, life still seems to through me a wrench every now and then. I've gotten comped stays when things have gone wrong.
Most of all remember – you probably spend the LEAST amount of time on vacation in your hotel room…so get out and ENJOY!