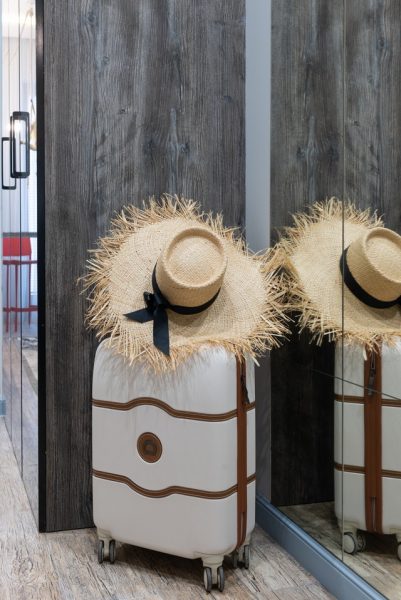 When it comes to packing for a vacation, there is generally one or two things that you will always forget. It could be your toothbrush, comb, or even spare socks. However, most of the time, these items can be easily replaced on your arrival without too much worry.
With that being said, there are some items that you definitely don't want to forget on your adventure, so it can be worthwhile triple checking them off of your packing list. In this article, we will discuss some of these travel essentials so that you don't land yourself in a sticky situation. Let's get started!
Visa and passport
Obviously, the most essential thing that you can't forget before leaving for your vacation is your visa and passport! Without them, you won't be able to reach your destination and can face some severe fines if you haven't applied for the right visa.
To make sure that you don't forget these documents, try storing them in a safe sleeve or holder so that they are protected. You shouldn't leave the house without them!
Travel insurance
One of the most important things that every person needs before their vacation is Travel Insurance. Without it, you can be put into some extremely tricky situations. For example, if you are in an accident, medical coverage is vital. Otherwise, you may not receive the treatment that you so desperately need. Some insurance can also cover other things, such as lost or stolen belongings, accidental death or disability, and financial loss caused by uncontrolled travel cancellations.
Medication and first aid
While most destinations around the world do have chemists with most standard medications, if you take any prescription drugs, it's essential that you remember to pack them. You might not be able to get them where you are going, or they may be ridiculously expensive. Make sure you store them in a clear bag and take your prescription paperwork if required. The last thing you want is to be pulled up in the airport for suspected drug trafficking!
Hand sanitizer and face mask
Now more than ever, keeping your hygiene in check is vital in ensuring not only your own health and safety but those around you. Due to the recent COVID-19 pandemic, hand sanitizer and face masks are incredibly essential and can help you protect yourself just that little bit more when traveling. It might sound silly at first, but when you see how many active cases there are at the moment, you'll understand how important it is. Check out these other ways to travel during the pandemic so that you can make sure you are as safe as possible.
Glasses and contacts
Another item that you certainly don't want to forget on your travels is your glasses and contacts, of course! Without them, you won't be able to enjoy all of the different parts of your trip and may end up with some severe headaches. On top of this, you might not be able to get another prescription while you are overseas. Makes sure you pack them in your carry-on bag just in case you lose your luggage. Also, don't forget a protective case! You'll certainly need it!
Itinerary confirmations
If you have a lot of different activities planned, multiple hotels, and various flights during your vacation, you certainly want to remember to pack your itinerary, including all of the further confirmations for where you are staying. If there are any issues, it's always good to have a hard copy of something to refer back to, especially if you are concerned about missing out on anything.
Try and store it in a binder, folder, or plastic sleeve so that it doesn't get damaged. Make sure you also scan a copy to keep on your mobile device. It's better to be safe than sorry!
For more advice, check out these travel tips so that you can have the best vacation possible!
Chargers and adapters 
While most chargers and adapters are available to buy at the airport, sometimes you might not notice that you didn't pack one until you get to your hotel room. If you are staying somewhere that doesn't have access to regular shops; you certainly want to double-check to pack any necessary cables, whether it be your phone, tablet, or laptop charger.
Book or tablet
Lastly, one item that you should always bring along on your travels is a good book or at least a kindle with some different ones downloaded. It can be a lifesaver if you get nervous while traveling and can give you a way to relax after a long day of adventures.
By making sure that you have these items on your list, you will be able to enjoy the best vacation possible, without any stress. Good luck, and most importantly, have fun!
"And then I realized, adventures are the best way to learn."