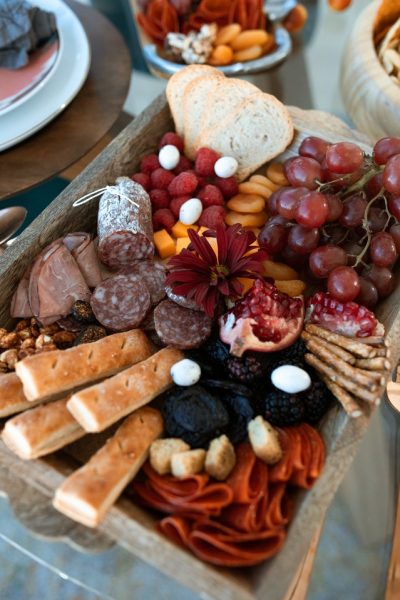 With all kinds of foods and drinks available for delivery at the touch of a finger, we use this modern convenience for our everyday needs from the grocery store. With the uptick in gourmet ingredients available for at-home delivery, many of us have enjoyed creating and enjoying decadent meals and cocktails in our homes more than ever before. But what if high-quality, well-crafted meals and drinks could be delivered directly to you? Home meal and cocktail delivery services may be just what you need to enjoy restaurant and bar quality creations without leaving the comfort of your home.
Gourmet Meal Subscriptions
Instead of takeout, foodies are increasingly turning to gourmet subscription services to experience top-notch dining without leaving home. The types of food boxes you can choose from grows by the day, but specialty subscription services provide pre-measured ingredients alongside recipe cards or videos that even the least experienced cook can whip up and enjoy. Gourmet meals can be ordered based on interest or needs, like gluten or allergen-free, and many tout their freshness and healthful ingredients.
Cocktail Subscriptions
A cocktail delivery subscription brings handcrafted mixes to your door every month, just like the gourmet meal services that we all love. Instead of having to go out to experience the best-mixed beverages, creators have blended the best of both gourmet dinner-in-a-box and food delivery businesses to create a service that brings cocktails to your door, ready to mix up and enjoy. Some services provide the ingredients for the special cocktail, including garnishes and directions on how to combine for a delicious drink, while others include pre-made drinks ready to be enjoyed, ensuring that each cocktail is bar quality.
Types of Food and Drink Subscriptions
The great thing about gourmet food and drink subscriptions is that you can find one that works for just about everyone. Most meal subscriptions allow users to customize their meal likes or dislikes, with some even going so far as allowing every meal to be chosen. Food allergies, medical needs, and other dietary needs can be met with monthly, weekly, or even daily gourmet food subscription boxes. If having a cocktail delivered to your door along with a gourmet dinner sounds interesting, similar choices abound for drink subscription services. Some focus on providing a specific drink or spirit each month. In contrast, others have a more customized approach, asking subscribers to choose a particular spirit or even brand to be the focus of the subscription. With such a variety of gourmet food and drink subscription options available, creating a restaurant-quality happy hour at home and freshly prepared meal at home is within reach for everyone without having to wait on a takeout meal to be delivered.
Setting Up a Subscription
Setting up a meal or cocktail subscription means deciding on a few factors. Most dinner-in-a-box subscriptions can be ordered for weekly or monthly deliveries, but some even have daily or a few times a week. Cocktail subscriptions can be almost as convenient, especially considering some drink kits make more than a dozen cocktails with the included ingredients. Next, you will choose the type of food or drink you want. Some subscription services choose the meal or meal type for you, or the cocktail types are pre-chosen for each delivery. Lastly, when setting up a gourmet food or cocktail subscription service, you may find that you want to use one that sends on the food or drinks ready to consume rather than one that sends on the ingredients and a set of directions to follow the kitchen the bar. However, the former tends to provide an ultimately fresher and authentic experience.
Cocktail Delivery Kit Pricing
Since subscription boxes offer so many options available to choose from, the prices of the kits themselves vary widely. Pricing can range from as low as a few dollars per meal for gourmet food subscriptions, to $30 per kit for non-alcoholic subscription services all the way up to $200 and more for high-end food or drink subscription kits that provide multiple gourmet meals or include spirits and supplies for a dozen or more drinks from the delivery.