This is a sponsored post written by me on behalf of Bank of America.
People often ask me what I pack when I travel. My answer is generally that I pack very simply, choosing clothing that can be mixed and matched with ease, a comfortable pair of shoes, and essentials that I absolutely NEED.
Anything else I can always pick up along the way, and that way I travel light. I've been through Thailand for a week with a small carry-on, and weekends with just a tote bag.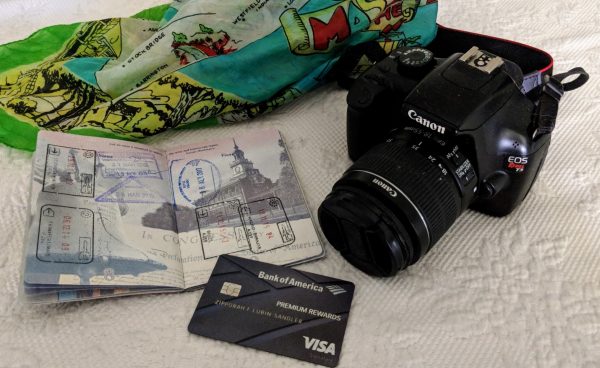 Then there are the essentials
While I can wash my clothes in a sink, or pick up things along the way, there are those things that I pack that are absolute essentials.
Passport
Computer
Camera & or Phone for taking photos
Extra chargers
The RIGHT credit card
The RIGHT credit card for travel
While your computer, phone & camera are all choices that you make based on how you use them (size, quality of photos, cost), a credit card needs to have the same thought. I like to know that my card is working for me in ways beyond just the convenience of checking into a hotel or not having to convert my dollars to a different currency when I'm out of the country. That's why the card that's in my wallet is the Premium Rewards® credit card from Bank of America.
A rewards card is key for travelers like me
I like to know that I earn 2 points per dollar I spend on travel purchases, which applies to more than just airfare (I'm a status flyer anyway) or hotels, but also car rentals, baggage fees and even tourist attractions like museums, art galleries and more. The Premium Rewards® credit card from Bank of America also earns me 1.5 points per dollar spent on all my other purchases. From those magazines that I buy at the airport to the gifts I buy for my friends and family, I earn points. On those nights that I just don't want to cook or evenings out for dinner on vacation, I earn 2 points per dollar spent on dining purchases. It's so easy to rack up points.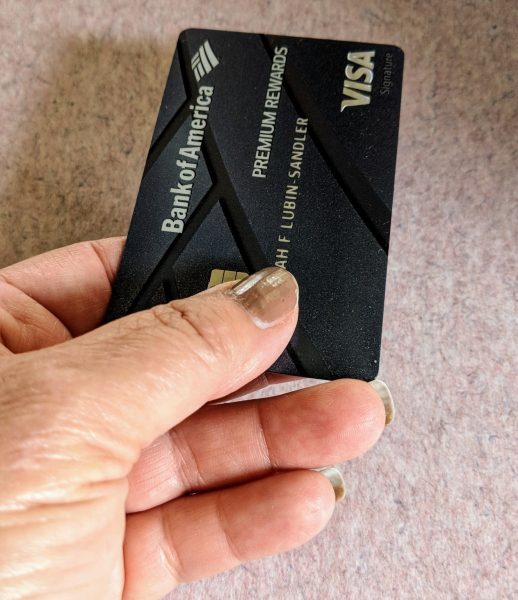 Most regular travelers have a credit card strategy…here's mine
I ALWAYS use my Premium Rewards credit card from Bank of America when booking travel or dining out (and yes, I always use it when I'm picking up the tab). Why? Because I earn TWO points for every dollar I spend on travel and dining purchases. Since everything else earns me 1.5 points per dollar I spend, I use it for everything from major purchases to getting groceries at the market. For me, that means LOTS of free travel opportunities. There's nothing better than knowing you can use your points to go from that cramped economy seat to business class on an 8-hour flight.
Redeeming those points
The flexibility I get from the Premium Rewards credit card is like no other card in my wallet.  I can either redeem points to redeem for travel for my next trip or for cash back as a statement credit.
Travel Perks
I also get great benefits from my card, like up to a $100 Airline Incidental Statement Credit annually for things like seat upgrades, baggage fees and up to a $100 Airport Security Statement Credit for my TSA Pre-Check or Global Entry application fee every four years, making my travel life so much easier.
I also NEVER worry about having to buy extra travel insurance, since my Premium Rewards card gives me trip cancellation and interruption insurance, trip delay insurance, baggage delay insurance, and most importantly…emergency evacuation and transportation.
So, what do YOU pack when you travel?
This is a sponsored post written by me on behalf of Bank of America Premium Rewards credit card, but all views expressed here are my own.