SPONSORED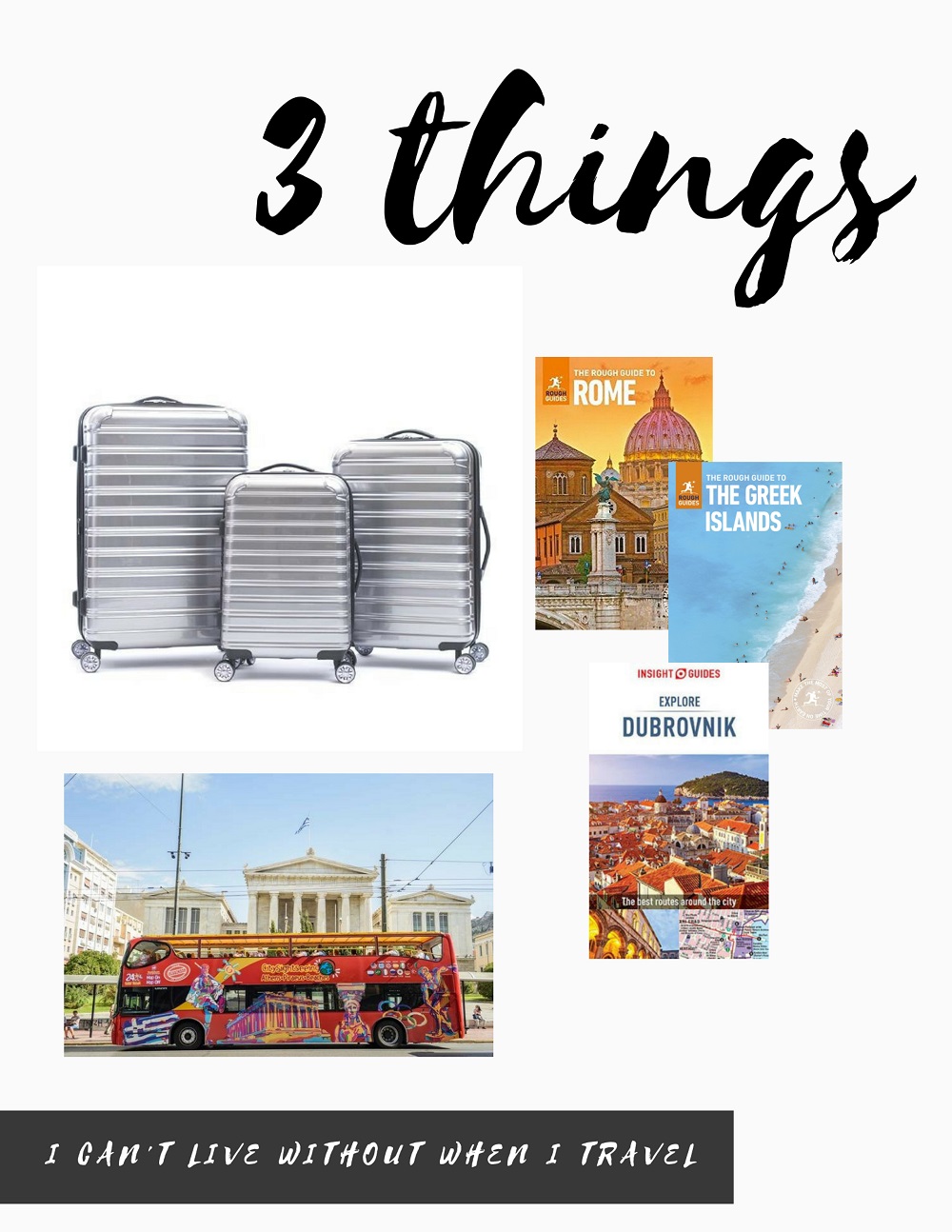 As I make my plans for Rome with Mr. S, I realized that I have some non-negotiables when it comes to traveling. Because I travel so often, I sometimes take them for granted, but as I'm doing major planning for 16 days in Europe with a man who's never left North America, I found that he kept asking me about how I figure out what to do, where to go and what to take.
LUGGAGE
It's got to be rugged, it's got to be lightweight, carry-ons have to fit in the overhead bin and it has to be easy to find as the hundreds of pieces of black and green luggage are going round and round on the carousel. For me that means the iFly Fibertech. With a 10 year warranty, my carry-on weighs less than 7 pounds and those four 360° double wheels fly through the airport along with me as I run from gate to gate on those tight connections. The best part is that you don't have to hunt down a fancy luggage store to buy one as this amazing suitcase (and luggage sets) are actually available at Walmart.
GUIDE BOOKS
When you've only got 72 hours to cram everything a city has to offer in, you need help and a good guidebook can be your best friend. But, hitting the travel aisle at your local bookstore or Amazon.com and type in "CITY YOU'RE VISITING" and you'll have 20-30 or MORE to choose from. You really only need ONE GOOD GUIDE and I rely on Rough Guides as well as Insight Guides to give me the best information with every budget in mind. I love the tips that they offer and can't imaging going somewhere I've never been before without them.
TOURS
If you follow me regularly you know that I love Hop-On Hop-Off buses as a way to learn the city's layout. Plus it provides transportation without having to hail a cab or figure out the bus/metro schedule. I learned that in some places a tour can be the difference between waiting 3 hours in line to get in (like beating the line at the Vatican passes) and even being able to make sure you've got a ride to and from the airport. TripAdvisor offers the largest selection of tours and tickets and they are so easy to book directly from their site. Oh, and you can do the same for fun things to do near home too (like the dining card I got for Orlando).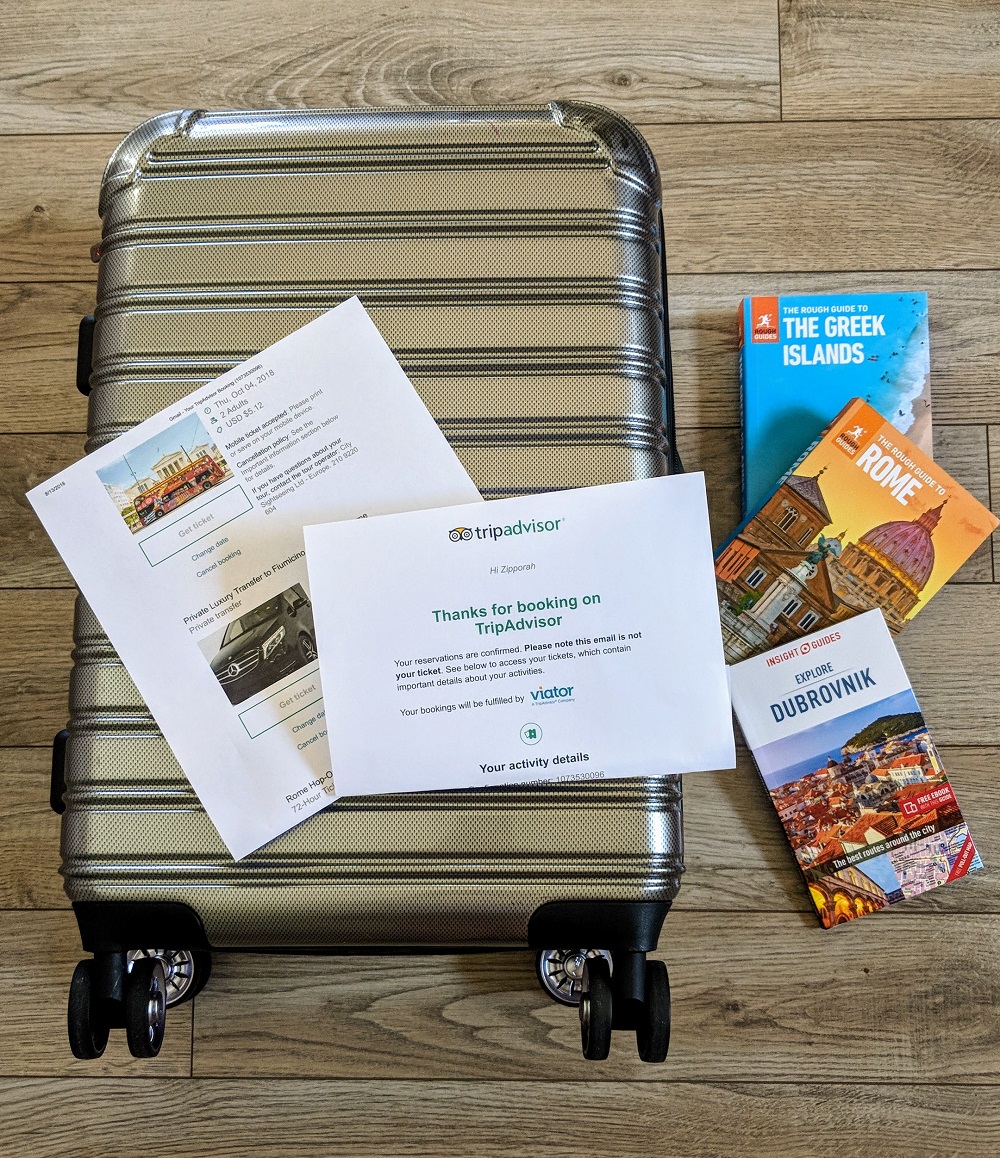 I'd love to know what items do you always have to have when you travel!