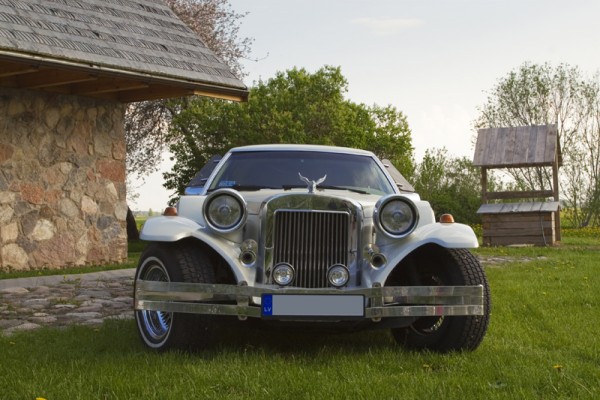 You're about to make a huge mistake with your wedding. You have picked the perfect venue, the best photographer, and the food will be amazing. The D.J.? Check. The decorations? Yep – all done. All your invitations are sent out, and you even remembered Uncle Bob.
What's missing? Here's what's missing: How are you getting to and from the wedding?
Most people forget about transportation until the last second, when they're chasing around limo companies, trying to book a reasonable price for the wedding party.
Don't Make This Stupid Mistake
Ever been to a wedding where everything was perfectly planned except for that one thing?
Clearly the bride and groom dropped the ball and most people wouldn't notice, except that something just feels out of place.
Maybe it's the last-minute decor. Maybe it's the fact that there's a stellar menu but no bartender. Maybe the D.J. forgot and played The Chicken Dance anyway.
But, for most couples, it's the transportation.
And, while most vendors try to position themselves as the most important, gotta-have-us, service, limo services usually come off as being a bit snooty and aloof. It's almost like they don't want your business.
But, they do. They really do. A good limousine service knows how to cater to its customers and how to get you to pay top dollar for to-and-from transport. Your only leverage is booking in advance. Most couples don't do this, so they end up at the mercy of last-minute pricing.
Don't get caught in this trap. Book early. Negotiate a discount.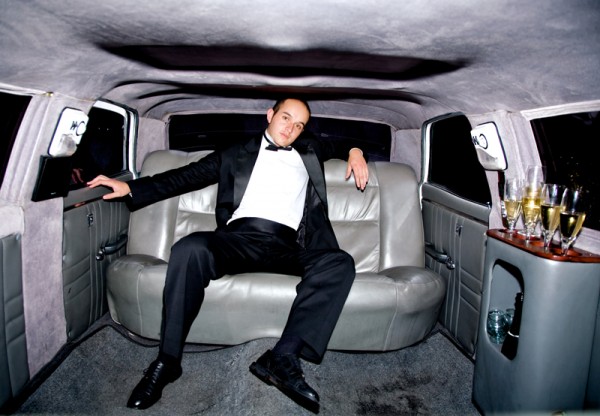 How To Tease Out Good Referrals Like A Boss And Avoid Getting Scammed
You've been here before. You ask for a referral from a company. They give you names. You call them. What does the referral say? "Oh, the service was fabulous."
Shocker.
Then, you're utterly confused when you hire the company and things don't turn out like you expected. What happened? Well, companies never give out referrals that they think will give them a bad rep. That would be dumb.
So, what you have to do is change up your questioning techniques. When you get referrals from a limousine company,
Instead of asking referrals, "How was your experience with this company?" or "Did you like this company and what they did for you?", ask more open-ended and thoughtful questions, like "Tell me about your experience with this company."
Get the referral to tell you a story about what happened. This way, the person isn't giving you their opinion or estimation about what happened. Instead, they're giving you the facts and you're making the estimation about the company's service.
How To Kick The Tires Without Paying
Ask to see the limo company's fleet. It might seem like an unusual request, but be concerned if they outright refuse.
Check out the condition of several different vehicles. Get inside and move around. Check out the details. Do they look nice on the outside, but dinged up and scratched on the inside? Does the limo company enforce certain restrictions on the use of the limo?
If they do, what? This might not necessarily be a bad thing. For example, if a limo company does not allow smoking, that means that there's zero chance your limo will smell like smoke, have cigarette burns in the seat, or other cigarette or smoking-related damage.
Does the limo company allow you to drink in the vehicle? Sometimes, wedding parties get a little too drunk and that's when things break.
Good to know before you sign up. Even if the limo company does regular repairs on vehicles for customer-caused damage, they may end up charging a higher fee or rate for services because of it (this can be true even when the customer puts down a deposit for damage).
How To Get Companies To Fawn Over You And Compete For Your Business
It feels much better when companies call you on the phone and start bidding for business, doesn't it?
If you have to work too hard to negotiate on the price, or if it feels like you're making too many concessions, you'll start to feel taken advantage of. But, by calling at least 5 to 10 different companies, you instantly gain bargaining power. You know what the competition charges. If you look hard enough, you know the market rates.
And, when you know the market rates, you can start a bidding war. Even if you can't start a bidding war, you may be able to convince a company to add in extras or increase the value of the offering, which is probably a better idea than asking for a direct discount.
Robert Scott Singleton is the web Developer at American Limousine, a Los Angeles based small business that has provided Limousine transportation for more than 40 years. Robert started as a Limousine driver in 1998. Having graduated at Hayward Alameda Technical College, he soon moved from behind the wheel to the computer for American Limousine. He resides in Los Angeles as a single man and no children.