When you move into a new house, it can be difficult to get used to your new surroundings. This is due to the fact that moving one's moorings to a new location can be jarring, and it takes time to become accustomed to the new environment. Consider the following factors to ensure that your entire family adjusts successfully to their new environment and becomes more comfortable in their new living space: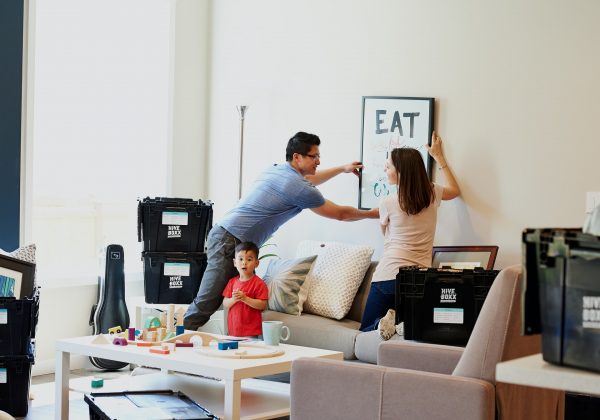 The Consistency of Routine
The implementation of a routine will always be beneficial when moving into a new home setting. Having a sense of routine may be beneficial for everyone in the home, from the time you wake up in the morning to the time you let your dogs out in the mornings, through to dinner times and the time you schedule your leisure time. How? Well, it can assist your family in becoming more oriented in the proper direction, always be alert and invigorated before a day of work or school, and help you live at the same speed as the rest of your peers and colleagues and as you were before your move.
The consistency of your routine assists you in adjusting to your new circumstances since it helps to organize your thoughts and behaviors in a more orderly fashion. That is sometimes the wisest course of action no matter what stage of life you are in, and it will certainly benefit you when you are unfamiliar with your surroundings and require that additional little bit of help.
Treat yourself to some new home purchases
To make your house really stand out and feel like somewhere that you love, it can be a good idea to hit the shops and buy those home goods and furniture that you have always dreamed about. A house never feels like a home when it is lacking in furniture and scant of personal items. Whether it is choosing a great shaggy run to add texture and warmth to your living room to some candles and house plants, or some new furniture from FURCO, it really can be the smaller items and details that make a house a home and let you feel settled and comfortable. 
Put up frames and wall art
Put up your photos and other artwork once you have determined where everything will be permanently installed. Family photos may make a place feel more like a home than anything else as it is reassuring to see familiar people all around the property. Well-chosen wall art can also add color to an otherwise neutral and bland house until you put your stamp on it. 
Explore every nook and cranny
Your new house is yours. So, why not spend as much time as possible getting to know it and its many corners and quirks?  Sleep on the couch, in the guest bedroom, and in the master bedroom. You can eat your dinner in a number of different rooms. This may all seem a little unusual, but by doing so, you will increase your familiarity with the environment, which will aid in your ability to settle. Does this sound strange? You would be amazed at how well it works for making you feel at ease in your new home.
Put things away properly – or get rid of them
The garage and the attic are frequently used as dumping grounds,  accumulating a plethora of unneeded and disorganized items. If you have items that you do not know what to do with, neatly keep them away for a few months to see if you miss them. If you don't, then donate them to charity, sell them or dump them for good. 
Purchase shelves and storage bins for the garage, and take the time to thoroughly organize your belongings. This holds true for the attic, where you will spend hours searching for Christmas decorations that have been pushed to the back of the pile with little thought when it is time to take them down to put up.
Decorate
Decorate if you have the ability, desire, or need to do so. Nothing makes a house feel more like your home than putting in the effort to make it better.
Color schemes and décor that reflect your particular style will instantly make a house seem more like home and make it more yours. Not even painting is required; instead, simply purchasing new bed covers or sofa cushions will suffice. The smallest of details can be just as effective as the largest.
Ensure your carbon monoxide and smoke alarms are working
This is a no-brainer, but it is still important to say. Not only should you update the batteries once a year, but did you also know that the average life of a smoke detector is only eight to ten years?
When you move into a new property, you never know how old the smoke or CO2 monitors are, therefore it is preferable to purchase brand new ones as well as brand new batteries to be on the safe side.
Fill up the fridge
When your fridge and cupboards are empty, it can be difficult to relax and feel like somewhere is home. At the earliest moment, go grocery shopping and stock up on everything from freezer foods to herbs and spices. Don't forget cleaning essentials, as well as things like toilet paper and toothpaste!
Surround yourself with your favorite items
Set up your favorite bed cover on the bed and your favorite throw blanket on the couch, use your favorite table cloth and your preferred dining set, arrange your favorite books on the shelf, purchase your favorite flowers, listen to your favorite music, and so on. You can also decorate with your favorite colors, furniture, and accessories. When you see your favorite things all around you, it will be easy to fall in love with the place.
The more time you spend in your new house or apartment, the more memories you create there, and the more items you have around you that make you happy, the more likely it is that you will consider your new place to be your home.