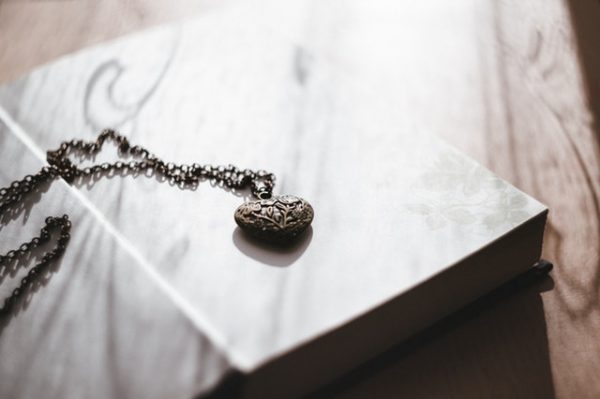 Cremation jewelry seems to be approached by more and more people every year. This is mainly because the ashes of their loved ones no longer have to stay alone, in an urn, on a shelf.
Moreover, there are very few people nowadays that still like the look of the common one-size-fits-all pendants meant to hold a vial of your loved one's ashes. While this is certainly a proper way of commemorating your loved ones, the truth is that – given today's technology – you can do much more with the ashes!
Without any further ado, let's take a look at five of the reasons why cremation jewelry might be a good idea for you!
The process of turning ashes into jewelry to commemorate the dead is a cultural practice that can be seen in many of the world's ancient cultures.
Obviously, these practices were rather basic and did not enjoy the technological advancements we have today. Back then, glass beads swirled in cremation ash were used, as well as metal work using silver and gold which incorporated ashes. Earrings, rings, bracelets, and necklaces were also used to incorporate the ashes of a loved one.
Cremation rings were quite common – but, instead of having the ashes in them, they were only inscribed/engraved with the name of the deceased or with a motto that commemorated them.
When it comes to cremation jewelry, the owner has a certain feeling of satisfaction. This is mainly because you can commemorate your loved one and keep them close to you at all times. At the same time, you will be able to display a beautiful diamond, shaped and cut just the way you want it.
Such jewels are not for you, so to speak – they are created and used in order to maintain a deep connection between the living and the dead. They can also make yourself proud of the fact that you decided to do such a thing and commemorate your loved ones.
It Can Help You Work Through Grief
Most of the times, when we see an ash urn or one of those classic pendants that hold a vial of ashes, we are filled with sadness and grief. Every time you return home and come across the urn, you remember all of the good and bad things you went through with that certain person. But, most importantly, you remember the fact that they are no longer here.
However, with cremation jewelry, you can get through these periods of grief/sadness much easier. You know that they are always by your side, in a bracelet, pendant, or a ring.
Instead of always thinking of the memory of your loved one, all you have to do is touch the piece of cremation jewelry you have on you and be gifted with the strength of making it to the next day.
It Helps You Remember What You Love the Most
Naturally, cremation jewelry can be created from all types of ashes. For example, you can easily rely on such practice to remember your pet.
We all know that losing your pet can be as hard as losing a person you love. This is because they are capable of making such connections with you, that you simply cannot forget them.
Through cremation jewelry, you have the opportunity of keeping them by your side forever.
It Can Be Whatever You Want
When talking about jewels to commemorate our loved ones, most people think about the classic pendant or vial of ash.
However, nowadays we can have cremation rings that contain their ashes, as well as a wide variety of cremation pendants. You can have a diamond made from your loved one's ashes and set it in the pendant of your choice.
Basically, you can commemorate someone you love through various pieces of jewelry – from bracelets to rings, and so on.
The Bottom Line
At the end of the day, a piece of cremation jewelry can give you a feeling of both satisfaction and closure. Instead of simply placing the ashes inside an urn, you decided to have your loved ones close to you at all times.
Moreover, you'll be happy knowing that you can commemorate them through beautifully designed jewelry or even a diamond shaped and cut the way you like it.