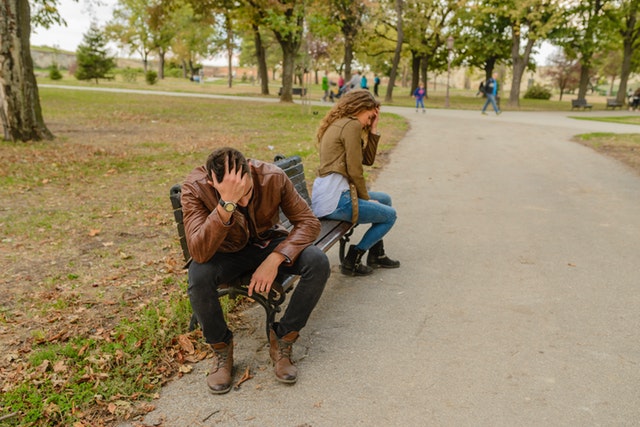 Perhaps the news your spouse has been seeing someone else hits you out of the blue. On the other hand, you could have had an inkling all along that something wasn't right and have since been tracking their every move, text, and phone call. It's wearing on a person, the constant wondering, the following behind them, the distrust and dissection of what was truth and what was a lie.
Often, the first gut reaction is to consider what your divorce options are and to consult an attorney. And while that's not bad advice, it's also important to glue your emotions back together before talking to an attorney. After all, there's a chance the relationship could be saved, or maybe not. But, the options should be explored none the less.
ROLLER COASTER OF EMOTIONS
Oh, you'll have them all, from shock, dismay, depression, and confusion. The rollercoaster never seems to stop, but it will. And because of these continued emotional upheavals, it's important to weigh all decisions before settling on a course of action. Accept the emotions, even should you choose to go on with the relationship. Feelings of mistrust and doubt are sure to linger.
REVENGE IS NOT THE ANSWER
A tit for tat is not the answer and does not give you permission to cheat either. Posting negative posts on social media may seem to give you satisfaction at first, but it's truly a negative behavior which can ultimately work against you. This keeps you in a negative frame of mind and perpetuates you as the victim. Yes, you may be the victim, but at some point, you have to take control of your life again and move on. While playing the victim to Facebook and Twitter, posting hateful memes or comments, you're doing no one any good.
TAKING CARE OF YOU
Because your emotions are at such a tender point, day-to-day living is often a chore. With this in mind, physical manifestations often creep up with diarrhea, sleep problems, shakiness, and eye twitching. Taking care of yourself physically should be the primary focus, with the heart and emotions healing over time. Experts recommend regular sleep hours, healthy food and exercise. These help you focus on things you can control versus circumstances you can't.
WHAT ABOUT THE KIDS?
When gluing yourself back together, parents often have to think of the children before themselves. But truthfully, the situation shouldn't involve the children at all. Sharing the details of the affair will only induce anxiety in them and increase it in yourself. The last thing anyone wants is for them to feel stuck in the middle of two parents who love them. Don't make them take sides. Keep your emotions in check around them and don't bad talk the other parent.
IS COUNSELING NECESSARY?
No, not always, but sometimes, yes. Sounds wishy-washy, but there is no one answer that fits everyone. The key is not to be afraid of seeking help with the hard to deal with emotions. A counselor will be neutral and help you see the entire situation with new eyes. This can only help.
Don't let your emotional state stew, constantly rehashing what went wrong and what you could or should have done differently. Instead, concentrate on what can go right in the future and the new start you're able to make. Use your family and friends to boost your mood and don't dwell on the past.