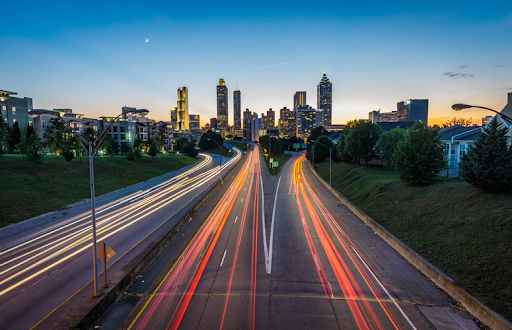 Sometimes you need to take a break from work to relax and reboot to achieve productivity, success, and a clear picture of the coming years. This is especially true if you are regularly hunched in front of a computer for long periods. 
Not regularly taking time to relax can result in a massive drop in school success and, in some instances, severe health issues such as anxiety, insomnia, and depression. Many students think that late-night study and cram sessions will help them earn their degrees, but this is not always the case.
If you are a college student who attends a school in or near Atlanta and benefits from having car insurance for students living away from home, you can take a day trip as a break from studying.
Georgia has a wide range of landscapes, from the magnificent Blue Ridge Mountains to nearly 110 miles of coastline with 15 barrier islands. There are also over 50 public parks and open spaces to visit when you feel cramped up inside or exhausted from a long week of studying.
As a college student, taking breaks is essential, especially during a pandemic where many people are coping with grief and loss. If you attend a university near Atlanta, you can benefit from one of these five day-trip destinations outside of the metropolitan area in Atlanta. 
Below we will discuss what these attractions are, how these destinations are great day trips for college students, and how car insurance and roadside assistance for the day trip should anything happen while driving.
#1 – Blackbeard Island
Blackbeard Island, located in McIntosh County near Sapelo Island, is a 5,618-acre island named after the famed 18th-century pirate Edward Teach, better known as Blackbeard. Tales of Blackbeard burying hidden treasure are one of the many attractions to this island. 
The island is now protected as Blackbeard Island National Wildlife Refuge. The refuge preserves substantial natural flora and wildlife populations, including significant populations of shorebirds and migrating birds. It is one of seven area refuges maintained by the Savannah Coastal Refuges Complex in collaboration with the U.S. Fish and Wildlife Service. 
Hiking, biking, photography, and wildlife viewing are popular tourist activities, and saltwater surf and creek fishing are authorized with permits.
The refuge is available to the public every day from sunrise to sunset throughout the year. The only time when tourists can't visit the island is during the two three-day hunts held twice a year for licensed hunters who register ahead of time. 
The refuge is only accessible by boat, and the Fish and Wildlife Service does not offer transportation. Visitors must either bring their own boat or arrange with a local skipper or charter service. 
#2 – Athens, Georgia
Located about 70 miles northeast of Atlanta's downtown sector, Athens is one of Georgia's most attractive historic cities. The city is part of the Civil War-era Antebellum Trail. It is noted for its spectacular Antebellum-era architecture, including the Taylor Grady House and the 19th-century T.R.R. Cobb House, both of which are available to the public as living history museums.
If you happen to attend the University of Georgia (UGA), which is located in this city, you are probably familiar with the city's collegiate culture. It thrives due largely to UGA's North Campus, which boasts a vibrant alternative rock music scene that has produced nationally known groups like R.E.M. and the B-52s. 
Other notable attractions include the Georgia Museum of Art, Georgia State Botanical Garden, Sandy Creek Park, and several specialized businesses and restaurants in the city's Victorian-era downtown center. One of the city's yearly distinctive events is the AthFest summer music and arts festival.
If you attend school in the city of Atlanta — or close to the city — the drive to the city of Athens is around an hour and a half. 
#3 – Jekyll Island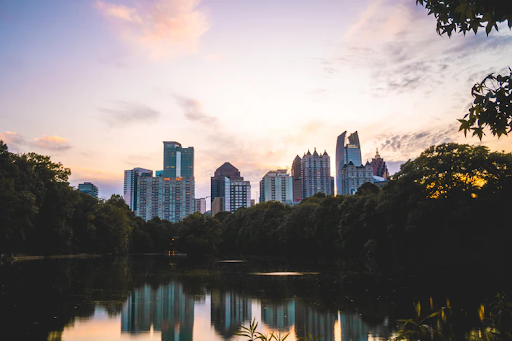 Jekyll Island is a barrier island off the coast of Georgia in Glynn County. It is owned by Georgia but managed as a self-governing entity. Jekyll was initially used as a vacation hunting ground in the 19th century for wealthy Americans such as the Vanderbilts and Rockefellers. 
It was named after British banker Sir Joseph Jekyll, a compatriot of Georgia colony architect James Oglethorpe.
The island has been a state park since 1947, and historic structures on the island were designated as part of the Jekyll Island Club National Historic Landmark District in 1972. 
The Jekyll Island Museum, the historic Horton House living history museum, and the Wanderer Memorial, which honors the last cargo slave ship to arrive in America during the Transatlantic slave trade, are open to visitors. Jekyll Island is roughly a five-hour drive from Atlanta. 
#4 – Savannah, Georgia
Savannah is Georgia's oldest and most historic city. It was created and built in the 1730s by James Oglethorpe, Georgia's colonial founder, and notable urban developer. 
The city's substantial Spanish moss and live oak trees, cobblestone streets, hotels, and horse-drawn carriages are some of the key features that make this city so attractive to tourists.
The birthplace of Juliette Gordon Low, the founder of the Girl Scouts, and the Telfair Academy of Arts and Sciences, one of the oldest museums in the American Southeast, are both major attractions and monuments in the city. 
The Savannah Theatre, Savannah Ballet, and Savannah Orchestra are among the city's numerous cultural attractions, with regular festivals like the First Friday Art March bringing almost all of the city's art exhibitions to the community for free.
The drive to Savannah falls between three and a half hours to four hours, depending on that traffic and the area in metro Atlanta you are coming from. 
#5 – Providence Canyon State Park
With almost 1,000 acres to explore, Providence Canyon makes for a fantastic day of hiking. You can take an excellent long trek to the most incredible viewing locations or perhaps even take on the adventure of covering as much land as possible in one day. 
Providence Canyon is open year-round for visits, but the park is most colorful and beautiful during the fall months. 
Providence Canyon State Park is often known as "Georgia's Little Grand Canyon," so if you hear someone use this title for the park, don't be surprised. Unlike the actual Grand Canyon, this one is not actually a purely natural feature. 
Many of the vast gullies in Providence Canyon, the deepest of which is more than 150 feet, are the consequence of erosion caused by bad farming methods in the nineteenth century.
Providence Canyon State Park is located between Columbus, Georgia, and Eufala, Alabama, and is roughly a two-hour drive from Atlanta.
How does roadside assistance work with insurance?
If you've ever driven down the roads of the city of Atlanta, you know how bumpy the ride can get. Construction, potholes, and reckless drivers are filled in the streets of Atlanta and the surrounding areas — and conditions grow worse with cooler temperatures affecting tires.
The roads and traffic conditions make having roadside assistance a necessity when living near or in the city. The last thing you want to happen is to get a flat tire an hour or so away from campus, and you have no family in Georgia or close by to come to help you. 
When your car breaks down, you get a flat tire, run out of gas, or get yourself stuck, roadside assistance protects you. If you can't contact a technician or shop, roadside help generally covers automotive problems you may have while traveling. A professional driver service or car transportation may be available as part of higher-level roadside assistance.
Roadside help is usually provided by your vehicle insurance company, although it is also available through third-party companies like AAA roadside assistance.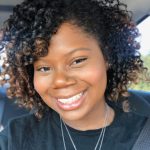 Imani Francies writes and researches for the auto insurance comparison site, AutoInsurance.org. She enjoys helping people understand car insurance and the roadside assistance available with policies so they can travel safely.