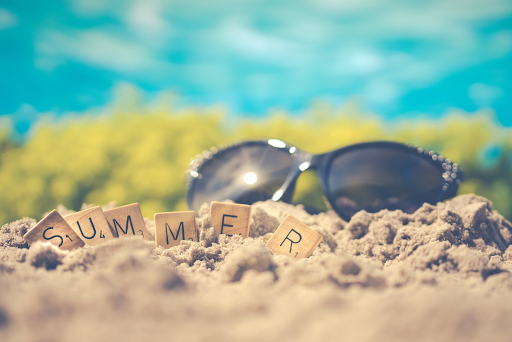 Everyone has heard about winterizing your vehicle to prepare it for cold weather, but it can also be helpful and fun to "summerize" it as well. The damage and concerns of winter weather are well known, but your vehicle can take a beating in the summer heat as well. 
The summer months bring about more driving and more time on the road. As the weather starts to warm up, it's a good idea to prepare your car for those warmer days and longer distances.
Some of this summerizing takes place under the hood — checking fluids and cooling systems to make sure everything is in working order. Other tips, however, focus on more cosmetic issues or adding accessories to help keep your ride cool and comfortable. 
Some of those accessories, like tinted windows, may have larger ramifications. Often people wonder: Does tinting windows increase insurance? The answer may just surprise you, but it's worth knowing if you plan on adding that extra layer of sun protection.
Whether you're getting ready for a beach vacation or you just want your car to be more durable and protected from the heat, there are a few ways you can get your car ready for the hottest months of the year.
How to Summerize Your Vehicle
The biggest concerns during the summer months are heat and driving distance. Both excessive heat and long, unprepared driving can result in costly damage to your vehicle. You'll want to take the extra time to inspect your vehicle before taking off on that next summer adventure.
#1 – Tires and Air Pressure
There are so many summer travel destinations. Some are just down the street, while others are across the country. Regardless of the distance, you'll want to make sure your car's tires are up to the drive.
Check the air pressure on all four tires. You'll want to make sure the air pressure is within the manufacturer's recommended limits and all tires are evenly pressurized. Driving on uneven or flat tires can lead to holes or tears, blown tires, and even wheel damage.
If you switch to winter tires, make sure you replace those with summer tires before making long trips. Driving on snow or winter tires during the summer months can cause damage. This may lead to replacing the often more expensive snow tires. 
#2 – A/C System
Summer is known for one thing above all else — heat. Before the temperatures get too high, you'll want to know you're doing everything to stay cool. The best place to start is your car's air conditioning system. 
You'll want to run a sort of diagnostic test on your A/C system as summer starts. Let your A/C run for about 15 minutes. Make sure the air is cold and there aren't any unusual noises. If noises do surface, then you'll need to get a professional's opinion. It's possible the A/C system will need to be cleaned, repaired, or recharged. 
#3 – Wiper Blades and Fluid
Visibility can be an issue in the cold wind and snow. This means that wiper blades and fluids can need repair or replacement when summer hits.
A visual review of your wiper blades and fluid will only take a few minutes. Open the wiper fluid reservoir and check the liquid level. If it's low, top it off with more fluid. Then it's time to move to the blades.
Wiper blades should be replaced before the winter weather ramps up and again once that weather has cleared out. The rubber is often dried out after long months of cold and snow, which can cause issues with visibility in the summer. Consider replacing your wiper blades when the seasons turn to ensure safe driving conditions. 
#4 – Inspection
Winter cold and snow usually mean few people are taking the time to look under the hood of their car. This can lead to some issues that can lead to bigger problems if they are left unattended. 
As the weather gets warmer, there are more opportunities to spend longer periods of time outside. This means you'll have more time and be more comfortable giving your car a thorough inspection.
There are a few key areas to examine more closely. These areas are vital to the function and longevity of your vehicle, so give it a good once over before that first summer road trip.
Battery
Start your inspection with the car battery. This piece of equipment can take a beating in the cold, so it's a good place to start. 
Check the terminals for any corrosion or buildup. Some corrosion is normal, but it can affect the performance of the battery. Clean it off with baking soda and a small brush, like a toothbrush. If the buildup is significant, it might be a sign of a more serious issue. Consider taking your vehicle in for a professional inspection and possible replacement.
Oil
Oil changes are needed every few thousand miles to ensure top function and performance. With the cold weather of winter, however, these frequent changes can be postponed. As summer rolls around, it's time to get back on the oil change schedule.
This is one piece of car maintenance that many people do themselves, but it can also be done by a mechanic or car professional. Regardless of who completes the oil change, it's a good idea to check the oil level. If it's low, top it off and check it more frequently to ensure there isn't a leak or other damage.
Coolant
Another fluid to check is the coolant. When looking at the coolant, you'll need to examine both the color and level. Your vehicle's coolant should be clear, not cloudy. If you find the coolant is cloudy, however, it will need to be fully changed. 
Double-check that the coolant isn't low. If it is, top it off and check it again in a week or two. 
Brake Fluid
You'll also want to check the brake fluid. Unlike oil or coolant, if your brake fluid is low, you don't top it off. Low brake fluid can indicate worn brake pads or a leak. If you discover low brake fluid, take your car to a mechanic for a full inspection and further repairs.
#5 – Car Wash
It's a good idea to give your vehicle a good washing as the summer kicks off. The months before spring and summer are often cold and snowy. The result of the snow-covered roads? Road salt and extra grime coating the underside of your car.
The buildup of salt and slush can lead to corrosion and rust if it isn't taken care of early on. So getting a good wash or even a detailing is best practice. You'll be able to ride into that summer sunset with confidence and a clean car. 
What's the deal with tinted windows?
People are often concerned about internal car temperatures because of the excessive summer heat. There are a number of ways to minimize the rising temperatures inside your car. Some people employ removable sun shades, and others decide to tint their windows.
Tinted windows can help keep your car cooler, but there are things to consider before making that investment. The biggest factors to consider are state laws or limitations and insurance costs. 
Most states place a limit on how dark vehicle windows can be tinted. Both front and back windshields and front windows have state-imposed regulations. While the tinting helps keep cars cool, it's a more permanent solution and can affect night visibility. 
In most instances, tinted windows won't increase your insurance rates. As long as the tinting is done within the state and manufacturers' requirements, then you won't see any effects on your insurance coverage or rates.
Summer should be all about fun in the sun, long road trips, and great memories with family and friends. Before you start making those plans, though, consider taking these few steps to get the most out of your summer ride.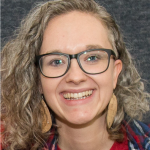 Laura Gunn writes and researches for the auto insurance comparison site, 4AutoInsuranceQuote.com. She and her family enjoy many summer activities but understand the importance of preparation.