Note: This is a sponsored post on behalf of TaxAct
Much ado about …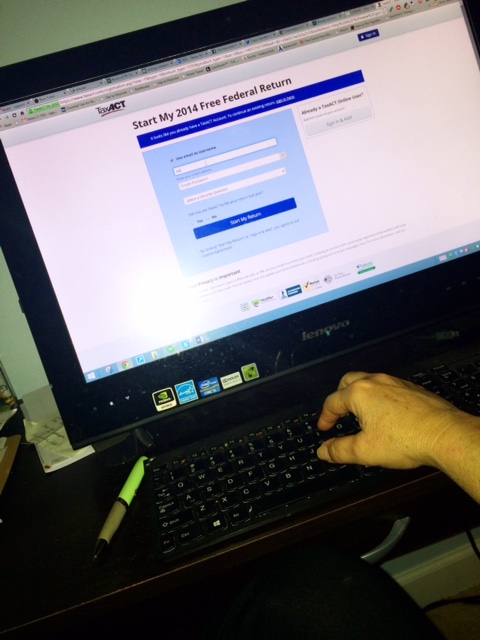 Oh No, I Forgot Today is the LAST DAY TO FILE MY TAXES~!
And even though I just got back from another voyage, I'm not stressing!  I use TaxAct to file my business taxes, and TaxAct does all the work for me!
Normally, I have all my tax files organized, for I file a business return that can get a tad complicated!  And since Mr. S. is busy this month with the landscaping and the waterfall he is planning around the miniature golf course in the back yard, I got the TAX FILING duty!  And I haven't even unpacked my suitcase from my last trip!
It's a good thing…a very good thing…that TaxAct practically files my taxes by itself! My Federal return is free, and if I need to import my prior years' taxes, I can do that too for a very small fee!  Every year, I find TaxAct makes my April 15th tax duties a breeze!
TaxAct offers three packages for all of your filing needs.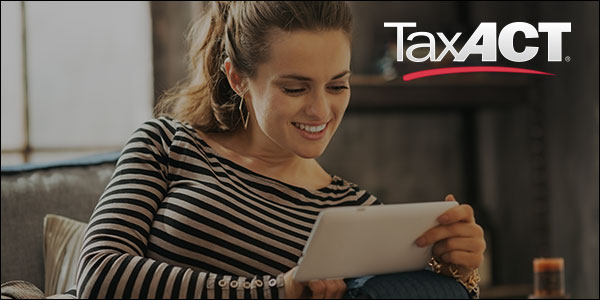 Free Federal
Simple AND complex tax forms free!
Itemizers, investments, interest, dividends, sole proprietors, LLCs, landlords
Guaranteed maximum refund fast
100% accuracy guaranteed
Free tax help & audit support
Download available.
State Taxes extra.
For returning tax filers like myself and Mr. S., I love the deluxe Federal package with the following choices:
Deluxe Federal
Import prior year TaxACT data
Import investments, Form 1099s, Schedule K-1s and more
Maximize deductions for donations
Free tax help & audit support
Bonus free phone support!
For $14.99 I cannot find a better deal!
The TaxAct Ultimate Bundle gives me Federal and State taxes signed, sealed and delivered!  I click e-file and I know I will have my refund in my bank account faster than ever.
Best tax preparation value!
Deluxe + State + free e-files
Finish & e-file your state taxes in minutes
Free tax help & audit support
Bonus free phone support!
Price Lock Guarantee
At $24.99 TaxAct has put my accountant out of work!
And since I file a business return, I have always filed with TaxAct as it is the best bargain available for tax return filing ease and economy.
So don't be stuck unpacking your suitcase on April 15th!  Make sure you let TaxAct do the hard work of filing your taxes while you relax and know that TAX TIME is done for 2015!!
DETAILS
It's TAX DAY, so head to TaxAct now and start your 2014 taxes for free NOW!!!
So check out TaxAct now and don't be late for that April 15th tax date! 
[bctt tweet="Haven't filed your taxes yet? Learn how to do it last minute for free at: "]